Insights > Electric Jacks Fight Hunger
Electric Jacks Fight Hunger
08/10/2018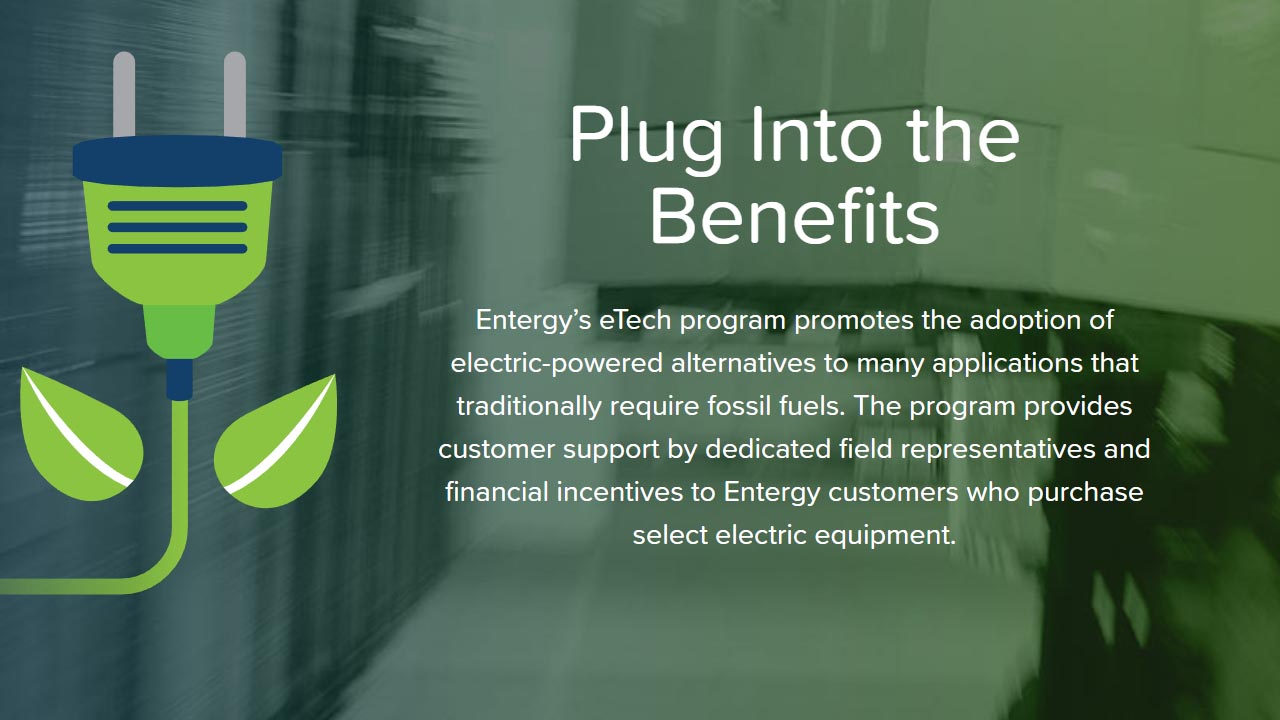 Entergy's eTech program helps Second Harvest Food Bank reduce energy costs, increase efficiency and improve operations. 
Entergy is proud to support Second Harvest Food Bank, a leading force in fighting hunger in south Louisiana, via the Electric Technology, or eTech, cash incentive program. Second Harvest received $3,000 for replacing its aging fleet of hydraulic pallet jacks with 12 electric alternatives. 
The electric pallet jacks allow faster loading and unloading of delivery trucks at Second Harvest's distribution facility near New Orleans.
"Second Harvest employees work tirelessly to ensure donated food reaches those most in need," said Natalie Jayroe, president and CEO of Second Harvest. "Electric pallet jacks make this work easier on our staff and will improve our capacity to distribute more food each year."
The eTech program provides cash incentives, education and assistance to customers interested in using electric technologies in place of fossil-fuel or non-powered alternatives. 
"While the eTech program is available to all Entergy customers, including for-profit corporations, it is exciting to provide meaningful support to an organization like Second Harvest," said Pat Waters, director of sales and growth services at Entergy. 
Currently, eTech offers incentives for electric forklifts, electric hand trucks, digital billboards, truck stop electrification, port and airport applications, and other custom applications. Technologies such as these increase electric demand, help control customer rates and are projected to grow significantly in the coming decades.
The program is active in Entergy Louisiana, Entergy New Orleans, Entergy Mississippi and Entergy Texas. Entergy Arkansas will be added in the near future.
 For more information visit entergyetech.com.

---