Insights > Energy Savings: Entergy Solar Creates Green Power Sources
Energy Savings: Entergy Solar Creates Green Power Sources
11/16/2020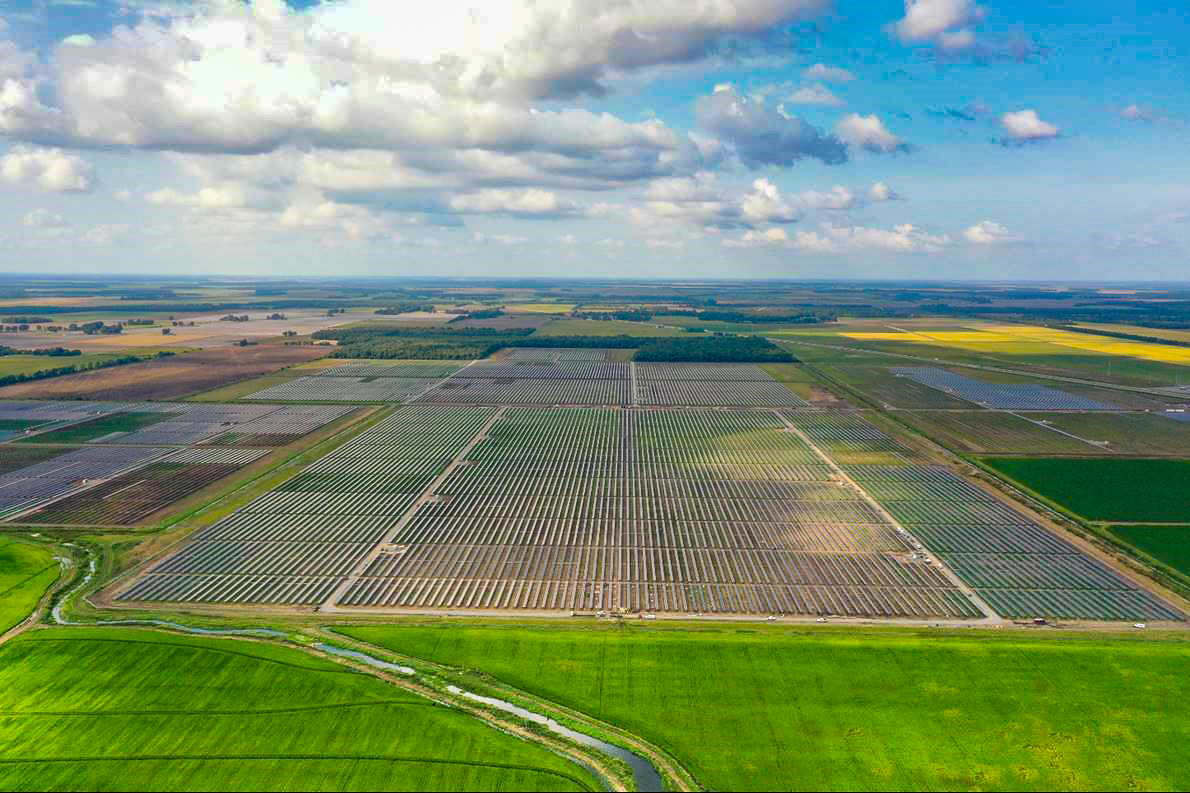 Entergy Arkansas is committed to ensuring our customers receive a wide array of options to power their lives. With affordability and the environment in mind, solar is becoming a larger part of our diversified mix of power sources.
We currently partner with NextEra Energy Resources in Chicot Solar, a 100-megawatt facility near Lake Village that began operations Sept. 30, and Stuttgart Solar, an 81-megawatt facility in Arkansas County that's been operating since 2018.
Coming online soon are two other projects. The Searcy Solar project, a 100-megawatt solar farm in White County, was recently approved by the Arkansas Public Service Commission and is slated to be online in 2021. It will be the largest utility-owned solar project in the state and the first to feature battery storage, with 10 megawatts set aside so customers can receive solar power even when the sun is not shining. The facility is being developed and built by a subsidiary of NextEra Energy Resources and will be purchased by Entergy Arkansas upon completion.
Another recently-announced project – Walnut Bend Solar – is the fourth solar resource. Pending approval by the Arkansas Public Service Commission, it will be on par with the Searcy Solar project in terms of power generation and will be designed by Invenergy Renewables LLC, a privately held global developer and operator of sustainable energy solutions.
The solar panels will feature relatively new technology: bifacial solar panels. Most solar panels generate electricity with photovoltaic cells on only the top side – the sunny side – of the panels. Bifacial panels have photovoltaic cells on the top and bottom sides of the panel. Those on the bottom catch sunlight reflected from the ground, increasing the amount of electricity generated per panel.
Upon approval, construction of the facility will begin in the fourth quarter of 2021 and go online by the end of 2022.
These utility-scale solar projects will allow Entergy Arkansas to offer customers 381 megawatts of solar power – enough for approximately 61,000 homes – by producing cleaner energy while keeping the price affordable.
Total investment by Entergy Arkansas in the four solar farms is more than $300 million, with net customer benefits of more than $170 million over the life of the facilities.
---