Insights > Entergy Arkansas Contribution to Help Customers Access Banking Services
Entergy Arkansas Contribution to Help Customers Access Banking Services
08/10/2018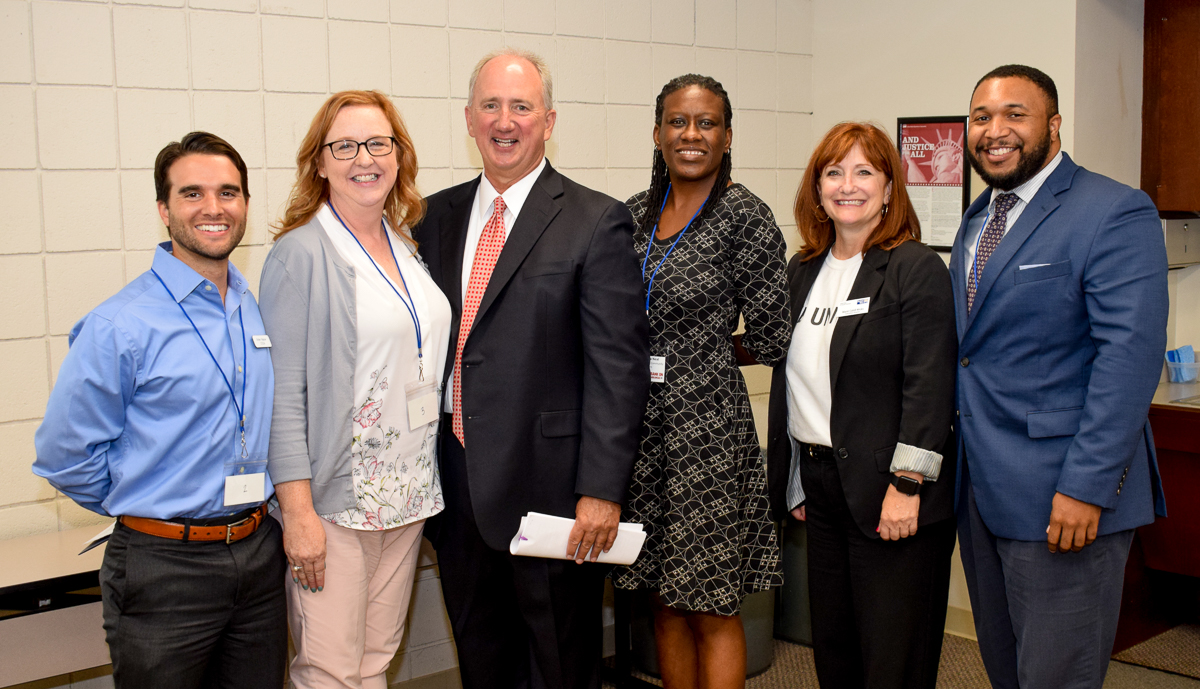 Entergy Arkansas' Tom Kennedy (third from left) is shown with Bank On Arkansas+ steering committee members (from left) Alden Napier, Credit Counseling of Arkansas; Pam Garrett, Diamond Lakes Federal Credit Union; Dr. Karama Neal, Southern Bancorp Community Partners; Maret Cahill Wicks, United Way of Central Arkansas; and Kent Broughton, Clinton School of Public Service.
Statewide coalition Bank On Arkansas+ focuses on helping low-income households increase financial stability.
Entergy Arkansas has contributed $25,000 to Bank On Arkansas+ to help low-income customers improve their lives by improving their access to bank accounts.
Bank On Arkansas+ is a coalition of leaders of financial institutions, nonprofits, grantmaking organizations and government agencies across Arkansas. They follow a national model to help make banking services available to those who otherwise might not have access.
According to the Federal Deposit Insurance Corporation, 7 percent of U.S. households, about 9 million, are unbanked. An additional 19.9 percent of U.S. households (24.5 million) are underbanked, meaning that the household had a checking or savings account but also obtained financial products and services outside of the banking system.
In Arkansas, the percentage of un- and underbanked households falls above the national averages, with 9.7 percent of households unbanked and 22.6 underbanked.
Tom Kennedy, Entergy Arkansas vice president of regulatory and public affairs, was on hand at a coalition luncheon on July 26 to announce the $25,000 donation.
---