Insights > Entergy Awards $8,000 to KIPP Delta Public Schools
Entergy Awards $8,000 to KIPP Delta Public Schools
04/06/2017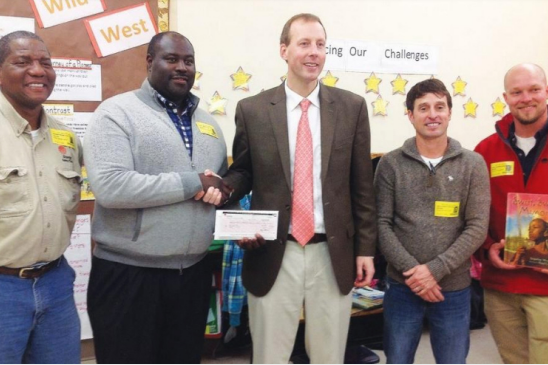 Reprinted with permission by Helena-Arkansas The Daily World.
Funding to Enhance Literacy Programs in Arkansas Delta
Entergy Arkansas awarded $8,000 to KIPP Delta Public Schools this year to support literacy programs for students in Helena, Blytheville and Forrest City, Arkansas.
"When people are equipped with knowledge, they become more effective within their communities," said Tongia Gaston, customer service representative for Entergy Arkansas, in an article in The Daily World. "Educated, critically thinking individuals make the community, as a whole, more powerful."
KIPP stands for Knowledge Is Power Program. According to the organization's website, "KIPP Delta is a part of the national KIPP network of free, open-enrollment, college-preparatory public schools with a track record of preparing students in underserved communities for success in college and in life."
The first KIPP school in Arkansas opened in 2002 in Helena with 65 students. The program now serves more than 1,400 students in six schools.
"One of the key issues in combating poverty is eliminating illiteracy," Gaston said. "Thriving communities depend on self-sufficient productive citizens. We are proud to invest in programs in the communities where we live and work."
---