Insights > Entergy Mississippi Storm Update – 8/30/21 @ 1 p.m.
Entergy Mississippi Storm Update – 8/30/21 @ 1 p.m.
08/30/2021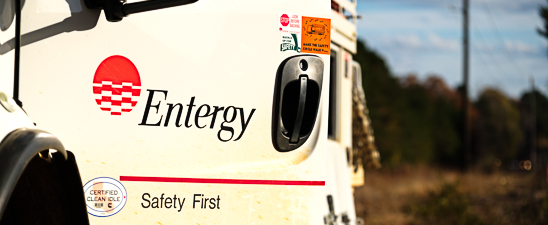 Entergy Mississippi customers are experiencing power outages as a result of what is now Tropical Storm Ida, bringing heavy rains and high winds impacting the service territory.  As of this report, 40,429 customers are without power.  Windy conditions are delaying restoration in some areas, as we cannot use our bucket trucks until sustained winds are less than 30 mph.  As soon as it is safe to do so, damage assessment and restoration will begin.  Depending on the severity of the storm, restoration could take several days.  The hardest hit areas could take a week or more.  We are continuing to work to ensure we have the people and resources to respond to outages safely.
We urge customers to continue to monitor local weather and have an emergency response plan in place. For preparation tips and updates visit www.entergy.com/stormcenter.   
Current Outage Numbers:
As of this report, the following outages have been reported:
LOCAL OFFICES

CUSTOMERS OUT

BROOKHAVEN (Lincoln)

2,563

CENTERVILLE (includes Wilkinson County, portion of Amite County)

4,060

CLINTON (includes Clinton, portion of Hinds County - Bolton, Byram, portion of Edwards, Learned, Raymond, Terry, and Utica)

1,097

GRENADA

1,376

JACKSON

4,678

HAZLEHURST (includes Copiah County)

3,599

MADISON (includes Madison County, portion of
Yazoo County)

2,695

MAGEE (includes Simpson County, Smith County, portion of Lawrence County, portion of Covington County)

1,283

MCCOMB (include Pike County)

8,366

MEADVILLE (includes Franklin County)

1,472

NATCHEZ (includes Adams County)

3,231

PEARL (includes Rankin County, Scott County)

3,192

TYLERTOWN (includes Walthall County, portion of
Pike County)

1,248

VICKSBURG (includes majority of Warren County, portion of Jefferson, portions of Claiborne County)

1,569
Along with standard storm preparations, Entergy employees are navigating the COVID-19 pandemic by taking additional steps. These include traveling separately when possible, adjusting crew staging locations and increasing the use of drones. Due to the additional measures crews must take, restoration may take longer, especially where there are widespread outages. Additionally, crews will continue to practice social distancing and we ask that customers do the same. For their safety and yours, please stay away from work zones. If you need to report a problem with your service or get bill payment help, we're just a phone call away: 1-800-ENTERGY.  
As with any weather event, please be mindful of the following safety tips:
Live wires can be deadly. Stay away from downed power lines. Call 1-800-9OUTAGE or 1-800-968-8243 to report downed or dangling power lines, poles or other damaged equipment.
Do not trim trees or remove debris on or near downed power lines. Only power company crews or their contractors should remove trees or limbs touching power lines.
Keep away from the immediate areas where crews are working. There is always the danger of moving equipment and the possibility of construction materials or limbs or overhead wires falling to the ground.
If you plan on using a generator for temporary power, get a licensed electrician and disconnect from the utility electric system before hooking up to your home main electric panel. 
Do not run a generator in a confined space without adequate ventilation.
Avoid using candles or other flammable devices to warm your home. 
Do your medical needs require electricity?  If so, make sure you have a plan in case of a power outage. Learn more: www.entergystormcenter.com.Check on seniors, who can be particularly susceptible to extreme temperatures. 
Try to stay off the roads in affected areas. More traffic in bad weather leads to more accidents, including more injuries and fatalities as well as accidents that can damage electrical poles and other equipment, creating outages and impeding the ability of crews to access and repair damage and slowing restoration.
We want to keep you informed and in control so here is the best way to get information about outages in addition to the View Outage application:
---