Insights > Entergy New Orleans Teams with Community Partners on Super Tax Day
Entergy New Orleans Teams with Community Partners on Super Tax Day
01/29/2019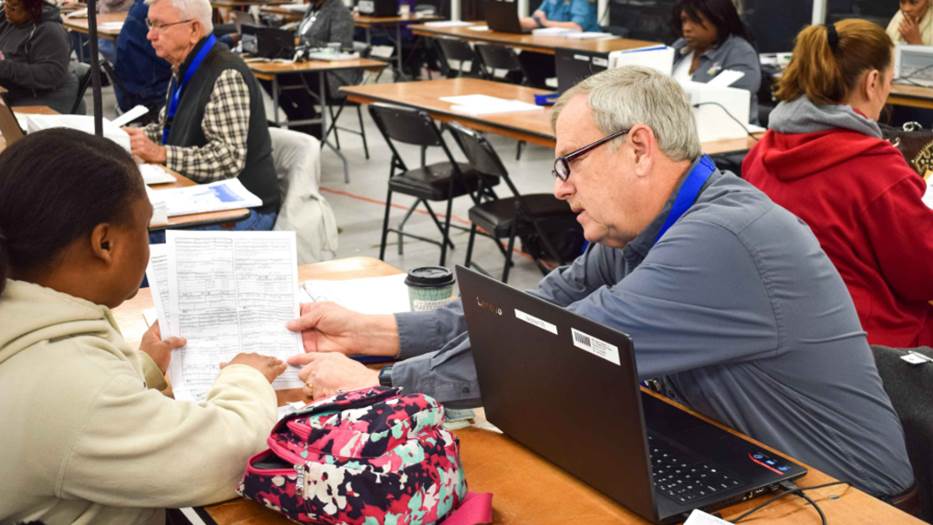 As the 2019 tax season gets underway, Entergy New Orleans is partnering with United Way of Southeast Louisiana and Total Community Action, Inc. again this year to provide free tax preparation on Super Tax Day.
This year's event will take place Feb. 2 at the Xavier University Convocation Center, 7910 Stroelitz St., from 9 a.m. until 3 p.m. where trained volunteers will be on hand to help qualified New Orleanians claim the federal Earned Income Tax Credit.
What's more, residents who agree to save part of their total refund at the Super Tax Day event will have an opportunity to win up to $50 in cash through a scratch off card promotion and will be entered in other drawings through the Save Your Refund program.
EITC is one of the nation's most-effective means of lifting Americans in need out of poverty. In Entergy's four-state service area of Louisiana, Arkansas, Mississippi and Texas, Entergy has helped approximately 127,000 customers receive some $224 million through the EITC program since 2011. And as part of that, more than 20,000 qualified New Orleanians have received more than $38 million over the past eight tax seasons.
"The services provided on Super Tax Day and at local Volunteer Income Tax Assistance sites throughout tax season help power our customers' lives," said David Ellis, president and CEO of Entergy New Orleans. "And when they gain the long-term benefits by claiming the EITC, their lives improve as does the entire community."
To find out more about Super Tax Day, locate nearby VITA sites and learn about qualifications and documents needed, customers can visit entergy.com/freetaxhelp. In some locations, local community partners are offering drop-off tax prep services, appointments for tax prep services, financial coaching, budget workshops, free legal services and more.
Entergy New Orleans, LLC is an electric and gas utility that serves Louisiana's Orleans Parish. The company provides electricity to more than 200,000 customers and natural gas to more than 106,000 customers. The company is a subsidiary of Entergy Corporation.
Entergy Corporation is an integrated energy company engaged primarily in electric power production and retail distribution operations. Entergy owns and operates power plants with approximately 30,000 megawatts of electric generating capacity, including nearly 9,000 megawatts of nuclear power. Entergy delivers electricity to 2.9 million utility customers in Arkansas, Louisiana, Mississippi and Texas. Entergy has annual revenues of approximately $11 billion and more than 13,000 employees.
-30-
entergyneworleans.com
facebook.com/EntergyNOLA
Twitter: @EntergyNOLA
---