Insights > From Sawdust to Sunshine: A Brief History of Entergy Arkansas Power Generation
From Sawdust to Sunshine: A Brief History of Entergy Arkansas Power Generation
06/11/2021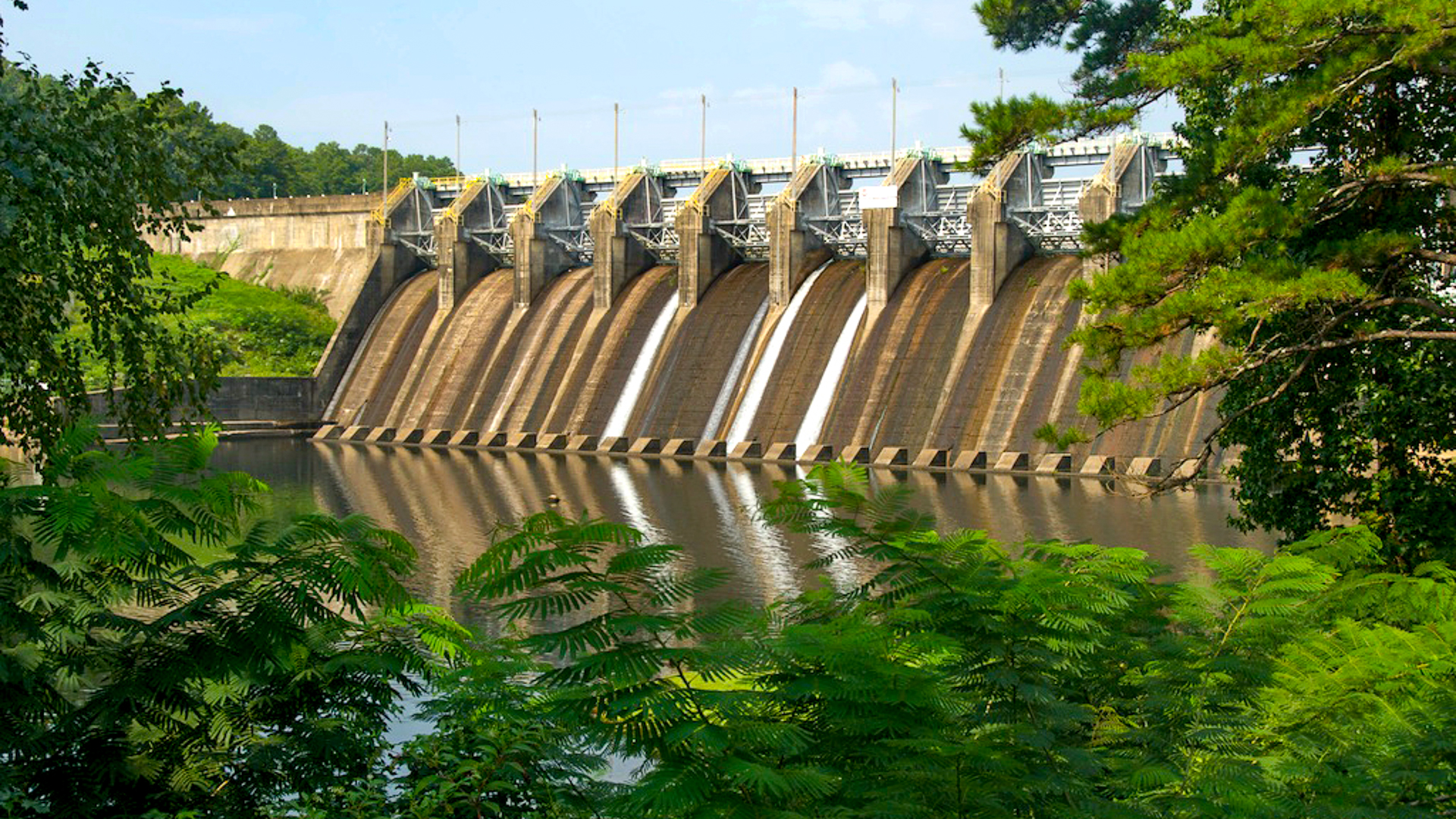 Arkansas Power and Light founder Harvey Couch made a deal in 1913 to purchase sawdust – the company's first fuel source – to burn and power a steam-powered turbine and send power through a 20-mile transmission line to customers in Malvern and Arkadelphia. That was the beginning of what would become Entergy Corporation, an integrated energy company engaged in electric power production, transmission and retail distribution operations across four service territories for 3 million customers.

A little more than 10 years later, Mr. Couch's Sterlington natural gas-powered plant in north Louisiana was placed online in November 1925. As the demand for electricity grew, so did the company's fleet of power generation resources. Couch built Remmel Dam, the first hydroelectric dam on the Ouachita River, near Hot Springs in 1924. Just upstream in 1931 came Carpenter Dam, and both dams still generate emission-free power today.
Interesting bit of company trivia: Carpenter Dam is named for Flavius (Flave) Josephus Carpenter, a lawman and former riverboat captain who knew the terrain and river well and helped Couch choose the sites for the dams. Carpenter's great grandson, Flave Carpenter, shown here holding an original model of the dam, is a customer service manager for Entergy Arkansas in Searcy.
As technology improved and demand grew, Entergy continued to diversify fuel sources, adding several oil-burning generating stations. Today, oil is obsolete as a power generating fuel, but natural gas is still very much a part of the mix. About 17% of power for Entergy Arkansas customers is generated with natural gas including plants near El Dorado, Malvern, and Redfield.

By the early 1970s, Arkansas Power & Light made a bold move toward a cleaner future with the construction of Arkansas Nuclear One. Unit 1 went online in 1974, and Unit 2 in 1978. ANO has been generating electricity virtually emission-free for nearly 50 years now.
Between ANO and power sourced from the Grand Gulf nuclear facility in Mississippi, approximately 72% of the power delivered to Entergy Arkansas customers is from nuclear sources.
The White Bluff and Newark coal plants were brought online in the 1980s, though they are scheduled to be decommissioned by 2028 and 2030.
More recently, the Stuttgart Solar Energy Center has been producing 81 megawatts of solar energy since 2018, and the Chicot Solar Energy Center has been producing 100 megawatts of power since it came online in the fall of 2020. Construction of the Searcy Solar power generating plant is underway, so when the facility comes online by the end of this year, 100 megawatts of emission-free power will begin flowing onto the Entergy Arkansas electric grid.

Though company founder Harvey Couch died in 1941, his legacy lives on – providing Arkansans with reliable electricity at an affordable price. 
---