Insights > Get Started on Your Spring Cleaning
Get Started on Your Spring Cleaning
03/18/2020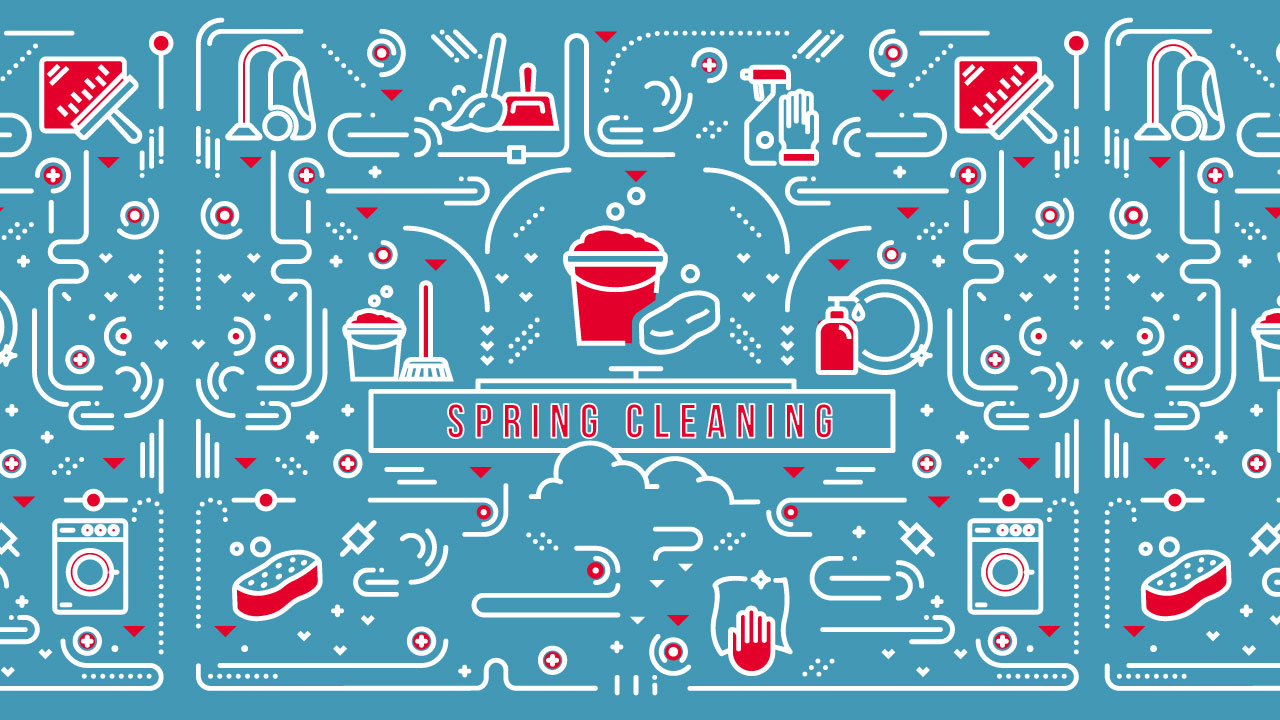 With the first day of spring, flowers are blooming, and temperatures are rising. Take advantage of the season by getting started on your spring cleaning activities. Spring cleaning isn't just a common household chore – it can help you save energy and reduce your impact on the environment!  To prepare you, we've got these tips on what you can do now to make your home more energy-efficient this spring and summer.
Vacuum refrigerator coils – Dust buildup on refrigerator coils causes the unit to run less efficiently.
Seal your windows – While cleaning windows, look for loose panes or cracks around the edge, which can lead to air leaks. Seal air leaks by caulking around windows.
Dust light bulbs – Dust accumulation blocks a considerable amount of light. Wipe off bulbs to get more light for your energy dollar. Replace incandescent bulbs with high-efficiency LEDs.
Wipe down vents – Dust around vents could be a sign of leaky ducts, which cause your air conditioner to run less efficiently. Hire a professional to clean and inspect your system.
Check sliding doors – If your home has a sliding glass door, clean the track. Dirt buildup can damage the door's seal, creating gaps where air can escape.
Operate on a full load – During spring cleaning, you may have more laundry and dishwashing than usual. Make sure these appliances are fully loaded before running them.
Clean green – Many household cleaning products contain harmful chemicals that can pollute the environment, reduce indoor air quality and cause health problems. Use non-toxic cleaning solutions and methods. Select products with no artificial colors, chlorine or phosphates. Look for the S. Environmental Protection Agency's Safer Choice label. And if you're looking for recommendations on cleaning and disinfecting your household, check out these recommendations from the CDC.
Did you know that Entergy offers more than 40 energy-efficiency programs in all of our service areas that can help you get the most out of your spring cleaning efforts? Learn more about what's available in your area.
And for our customers in Louisiana and Mississippi, Entergy offers online marketplaces where you can find great deals on products and supplies without leaving your home!
---