Insights > Grand Gulf Nuclear Station: A Mississippi Success Story Begins Another Chapter
Grand Gulf Nuclear Station: A Mississippi Success Story Begins Another Chapter
03/09/2017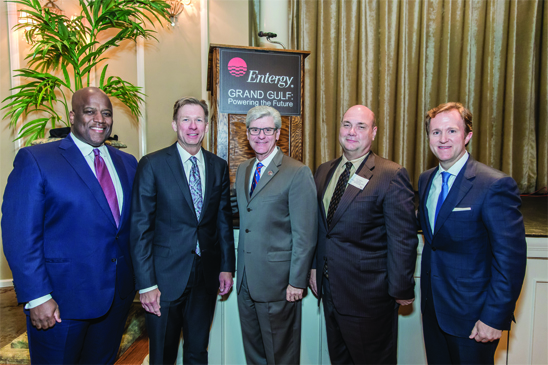 Deep in the woods, off the beaten path and nestled in a bend of the Mississippi River sits a remote place most Mississippians have never seen but that has helped them live, work and play every day for more than 30 years. It is one of our state's greater success stories…but one that is rarely told.
Grand Gulf Nuclear Station in Port Gibson, Mississippi, owned by Entergy (90 percent) and our friends at Cooperative Energy (10 percent), is the largest single-unit nuclear power plant in the country and the fifth largest in the world. It employs more than 700 highly-skilled workers and contractors with an annual payroll of $73 million and pays almost $30 million in state and local taxes. This makes it one of Mississippi's larger economic development projects…but that's just half the story.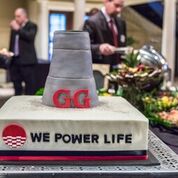 Since 1985, Grand Gulf has provided nearly 20 percent of the electricity in Mississippi, and does so at a bargain. It provides the state's most affordable source of electric energy at about a half cent per kilowatt-hour -- among the nation's lowest costs. That saves customers in Mississippi and elsewhere hundreds of thousands of dollars every day in energy costs, depending on the price of natural gas. It does all of this while operating safely and virtually emission-free.
Its impact doesn't end there. The low cost, baseload power Grand Gulf provides gives Mississippi a tremendous advantage in recruiting industry and creating jobs. Just last year, Continental Tire cited Entergy's low cost power -- 20% below the national average -- as a significant factor in selecting Hinds County for one of its larger plants in the world. This plant will create thousands of Mississippi jobs.
Thankfully for Mississippi, the Grand Gulf story won't be ending anytime soon. State and congressional leaders gathered earlier this month in Port Gibson and Jackson to celebrate the next chapter in the plant's success story. The United States Nuclear Regulatory Commission recently granted an operating license extension for Grand Gulf to continue to provide safe, reliable and environmentally-friendly energy for two more decades - through the year 2044. This extension comes after five years of intensive reviews and assessments to ensure the plant's safety, operational capability and environmental impact will meet or exceed high standards into the future.
Grand Gulf recently completed an extended outage for training and maintenance and to prepare for the new future of the plant. Entergy will also be investing hundreds of millions of dollars into the facility in the coming years, and working with state education and training leaders to hire a talented and diverse workforce to operate a plant that will serve our grandchildren and great-grandchildren one day.
Whether you're blow drying your hair, making coffee, watching the game at the ballpark at night, or turning on the baby's night light, one of Mississippi's greater success stories is with you every minute of your day…and will be for a long time to come.
---