Insights > Helping Customers Affected By Hurricane Ida
Helping Customers Affected By Hurricane Ida
09/07/2021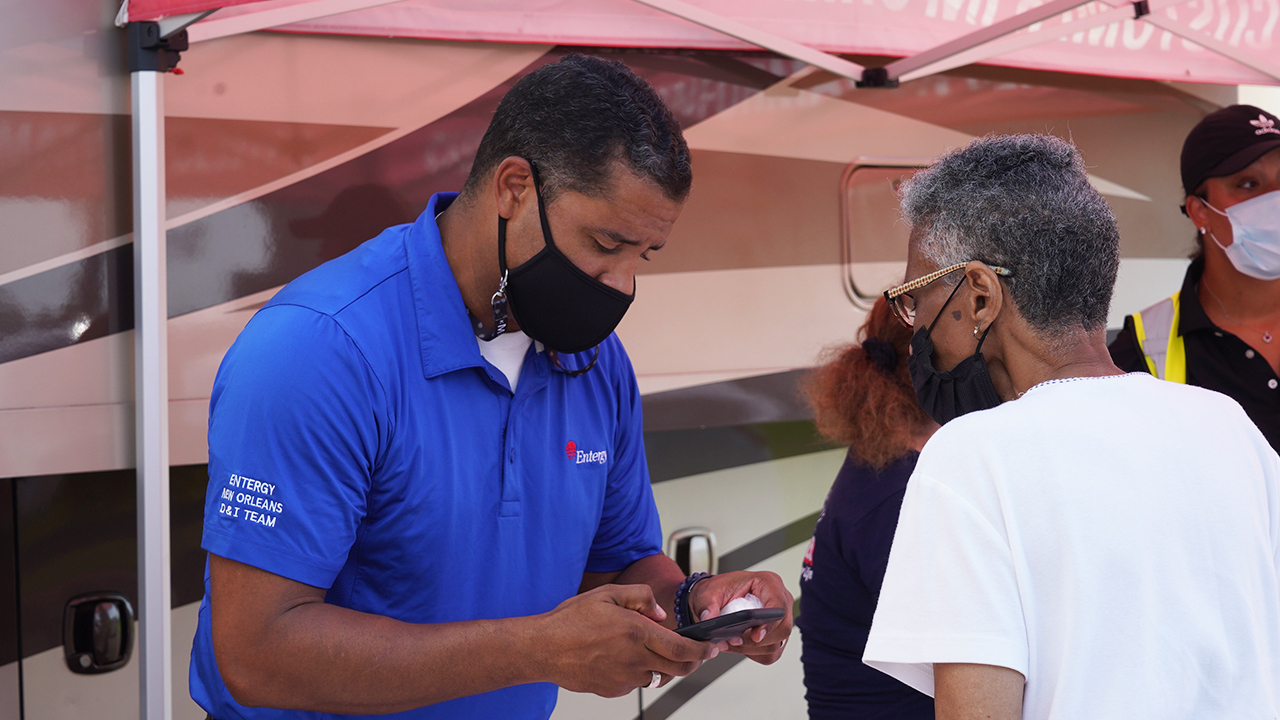 We understand that recovering from Hurricane Ida's devastation raises questions and concerns about where to start. To help our customers during this difficult time, Entergy is suspending all disconnect notices, late fees and no customer will be disconnected for non-payment if affected by the storm.
Entergy is also offering customers the opportunity to request flexible payment arrangements if they were affected by Ida.
Setting Up Bill Help
We are here to work with you on payment assistance, arranging billing programs or answering other questions customers may have. Call us at 1-800-ENTERGY (1-800-368-3749) Monday – Friday, 8 a.m. – 5 p.m. for assistance or visit Payment Assistance.
If you are on a deferred payment agreement, your bill will include zero usage for the period your power is out; however, it will continue to reflect your agreed-upon deferred payment amount. If you need additional bill payment assistance, we are happy to work with you.
Level Billing
For our level billing or equal pay: Your bill will include zero usage during the time your power is out; however, it will continue to reflect the previous 12 month's rolling average usage. We understand that this payment amount may be a burden right now. We want you to know we are here to work with you on payment assistance.
Usage Information
Customers may receive automated billing payment reminders that were processed prior to, and during, Hurricane Ida's impact. However, during this period of restoration, customers in the impacted area will not be disconnected due to non-payment.
Customers may receive an electronic or paper bill for usage that occurred before Hurricane Ida. We have taken measures to ensure that we aren't estimating usage based on historical information while customers are without power.
For auto-pay customers, if your situation has changed and you need to adjust your auto-draft option, we can help. You can also adjust by logging into your online Entergy account.
Due to the recent devastation from Hurricane Ida, we are experiencing delays in receiving and processing payments sent to Entergy via USPS and other mail courier services. This is impacting all Entergy customers. We encourage all customers to make digital payments online to ensure payments are received and applied timely.
Please visit myentergy.com/s/makepayment for convenient digital payment options to avoid paying for postage.
---