Insights > Power Principles: A Conversation with Greg Hawkins
Power Principles: A Conversation with Greg Hawkins
03/02/2018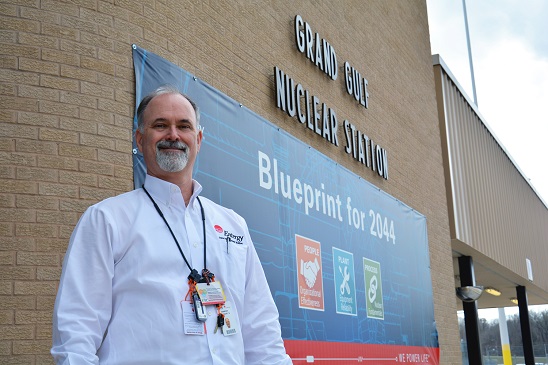 Greg, director of regulatory and performance improvement at Grand Gulf Nuclear Station in Port Gibson, Mississippi, has been part of the Entergy family for 37 years. 
What's your power principle at work? My power principle is to work safe every day to ensure my co-workers understand that we work safe and live safe. We're our brother's keeper, and this has to do with our families, too, because they count on us.
What motivates you to live and work safely? I'm motivated by the values instilled in me by my parents at an early age. It's about my family. I want to work safe because of them. It's enjoyable to go home and see my children and grandchildren. That's what it's all about.
How do you balance work and family? It's difficult at Grand Gulf with the many plant demands. I make it a priority to attend special occasions like birthdays and other events associated with family and my children. I save my time for them.
What has been your favorite project at work? Through the years, I've had many projects, but the most rewarding project was the Waterford 3 steam generator project in 2012. We planned it for a number of years and successfully installed the generator to extend the life of the plant. 
Are you involved in your community? I'm involved in our community in Vicksburg at our church where my wife and I attend. We also have an opportunity to work through the local high schools and their local sporting events.
When did you first learn about utilities? I played on a junior high school baseball team that was sponsored by Louisiana Power and Light. And I later learned more about the industry from family members who worked with LP&L (Middle South Utilities at the time), and that drew my interest. I had an opportunity to work for Middle South Utilities at a fossil fuel organization in 1979. 
What do you want others to know about Entergy? At Entergy, we value our people. We take great responsibility in the work that we do and the product that we offer our customers, and we understand how important it is that we provide safe and reliable electricity.
Would you like to join Greg as he powers the lives of customers in the Southeast? Check out career opportunities with Entergy! You can also keep up with Entergy career opportunities by following us on LinkedIn! 
---