Insights > Power Principles: A Conversation with Hayley Perkins
Power Principles: A Conversation with Hayley Perkins
09/25/2017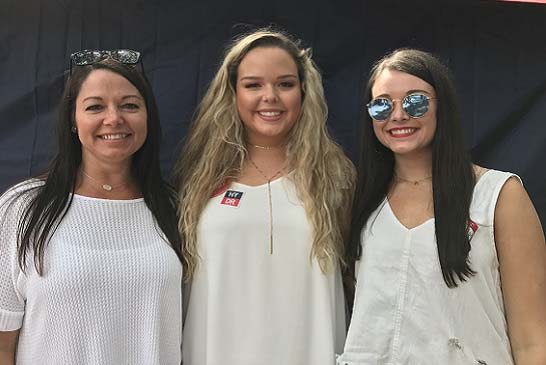 Hayley Perkins is a customer service assistant for Entergy Mississippi and has been part of the Entergy family for three years.
What's your power principle at work? I strive to act with integrity and moral character. Putting those values into practice allows me to show my colleagues I respect them and that they can rely on me to get a job done.
What motivates you to live and work safely? My husband, Brad, and two daughters, Cally and Caitlyn, motivate me to live and work safely. I want to go home each day knowing that I will not only see my family, but that I'll also physically and mentally be able to enjoy going to and doing things with them. As an employee, I want to know that I have done all I can to ensure the safety of my co-workers and our customers.
What's been your favorite project at work? I really enjoyed helping to plan the Bright Future Solar Event. It was exciting for Desoto County to "flip the switch" on Mississippi's first solar project. I like to take personal responsibility to make sure details of any special event exceed expectations, and I'm especially proud of that event. It was good for both our company and our community.
What do you want others to know about Entergy? Entergy is a great company to work for, and we really do "Power Life". We come together in the face of tragedies and storms. We not only help our customers by restoring power, but we also gladly and willingly assist surrounding communities, states and fellow employees that need our help and resources.
Would you like to join Hayley as she powers lives for customers in the Southeast? Check out career opportunities with Entergy! You can also keep up with Entergy career opportunities by following us on LinkedIn!
---