Insights > Solar Energy Purchase Option B Approved for Tax-exempt Entities
Solar Energy Purchase Option B Approved for Tax-exempt Entities
10/07/2020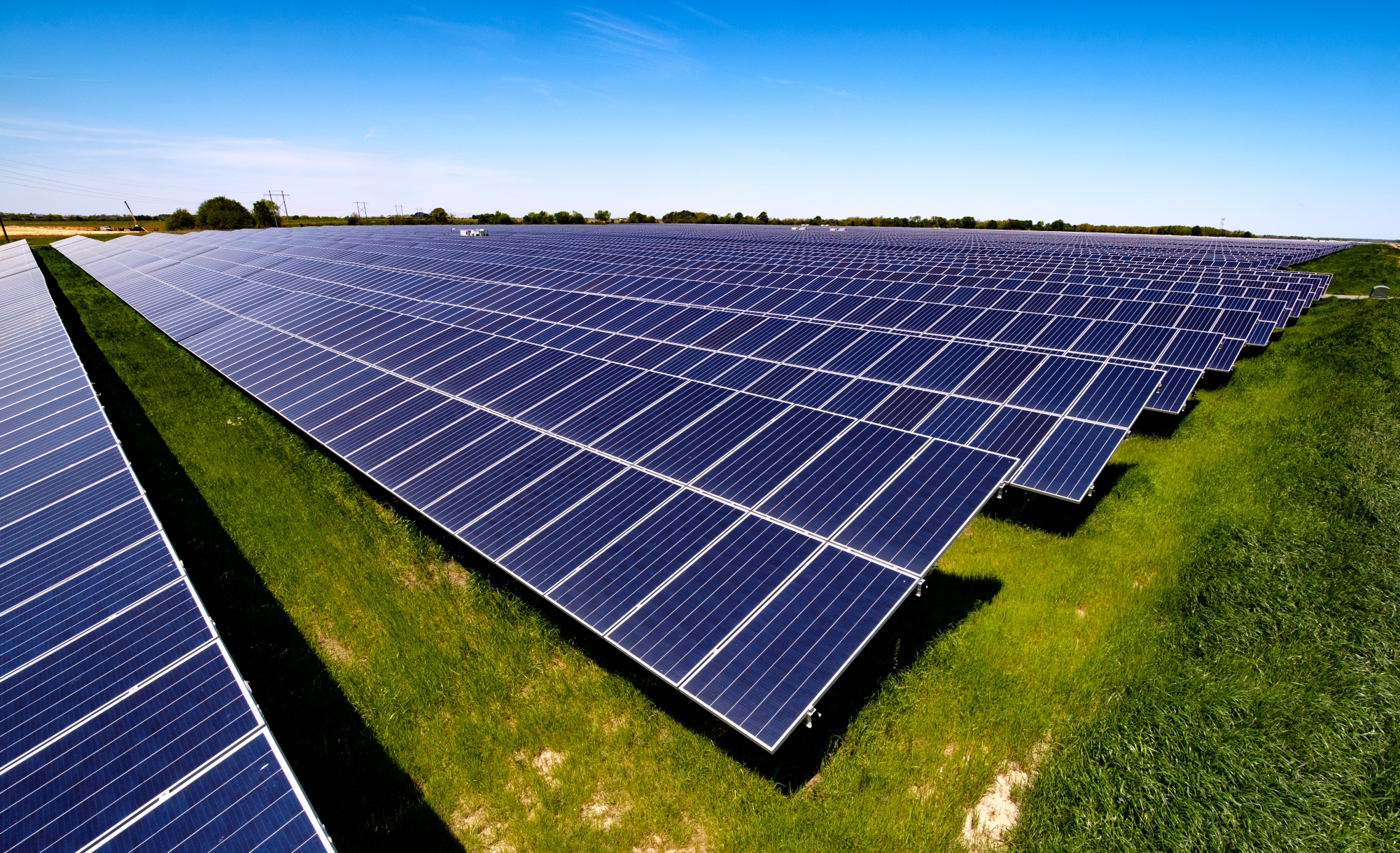 The future is brighter for 61 Entergy Arkansas tax-exempt customers who will soon reap the benefits of emissions-free solar power without the burden of buying, contracting, installing or maintaining solar panels on their properties.
The Arkansas Public Service Commission approved a new rate tariff referred to as Solar Energy Purchase Option B (SEPO B), which allows the eligible customers to subscribe to a percentage of the output from the Stuttgart Solar Energy Center while reducing their current electric bill. These customers include 26 school districts, 18 cities, three counties, five water/sewer customers, four churches and five nonprofit agencies.
"We are excited to offer our customers access to solar savings and are pleased the Public Service Commission supports our efforts," said Michael Considine, vice president of customer service. "The demand for this opportunity has been significant. We have customers enrolled who will benefit immediately from the solar savings, as well as a waiting list of those who want to participate as more solar capacity is authorized by the Commission.
"This is an exciting time for our customers as we continue to bring advances in solar generation directly to the customer," he continued. "Our customers' expectations regarding the fuel source of their energy needs are changing at an ever-increasing pace. Entergy Arkansas is uniquely qualified to deliver on those expectations, whether that is to meet their own renewable energy objective or continue to make their energy purchases from our clean, diversified fleet of generating sources."
Entergy Arkansas is the state's largest provider of solar energy and has been a leader in the state of Arkansas for more than a century. Stuttgart Solar, brought online in 2018 and the first Entergy Arkansas solar facility, generates 81 megawatts of power each day, half of which is now designated for SEPO B customers. Over the course of its operational life it is expected to inject $8 million in additional revenue to Arkansas County, with much of that funding going to public schools.
Entergy Arkansas currently has three major solar projects approved by the APSC that will generate 281MW of solar power, and additional projects are likely.
While the land, hardware and related infrastructure all cost money, the fuel from the sun costs nothing. The result is that Entergy Arkansas' utility-scale solar projects save customers money over time; estimates are $60M for SEPO B customers over 18.5 years.
Entergy Arkansas solar generation sources will save all customers approximately $200M over the life of the resources.
"We take care of everything, and the customer can sit back and enjoy the savings worry free," Considine said. "They also act as good neighbors, as our solar programs do not shift embedded costs for the electric grid to non-solar Entergy Arkansas customers the way a third-party arrangement does. That benefits all Arkansans by allowing Entergy Arkansas to maintain some of the lowest electric rates in the country while working aggressively to expand existing business and recruit new business to the state."
By participating in this utility-level arrangement, SEPO B customers will save anywhere from 18 to 28 percent on their electricity usage while paying a more appropriate portion of maintenance for the grid all Arkansans use.
In early July, eligible, interested parties applied for the SEPO B tariff and were accepted on a first-come, first-serve basis. The tariff was awaiting approval from Arkansas Public Service Commission, which granted it Sept. 18. More than 125 entities – including nonprofits, churches, cities and water treatment centers – applied for the program, and approximately half remain on the waiting list for any future solar energy purchase options the Commission might authorize.
---