Insights > Top 20 Corporate Social Responsibility Moments of 2020
Top 20 Corporate Social Responsibility Moments of 2020
01/14/2021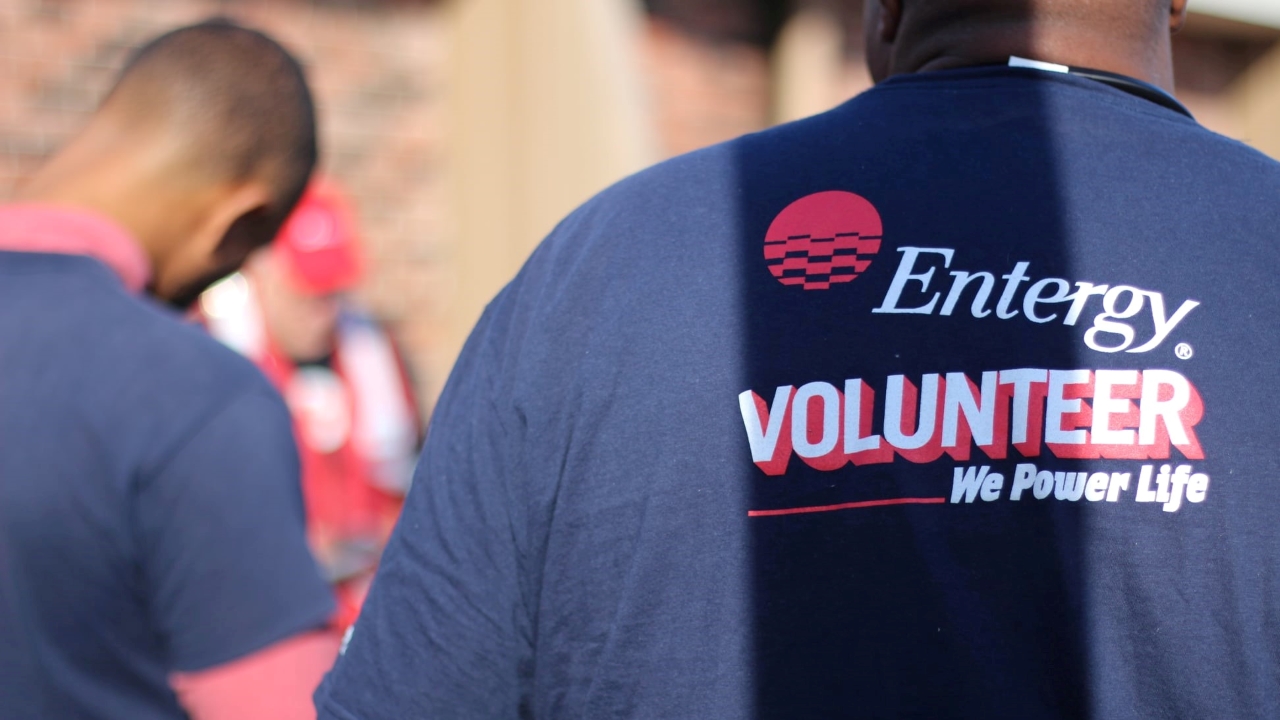 During a year of unprecedented challenges, Entergy and its employees went above and beyond to support our customers and communities throughout 2020. As we welcome a new year, we reflect on our top 20 corporate social responsibilities moments of 2020.

Entergy's commitment to its communities has earned the company several national and local honors in recent years, and 2020 was no exception. Here are five recognitions we received in 2020 honoring our philanthropic endeavors.

20. Entergy Recognized Among the Most Community-minded Companies
Entergy was recognized as one of the 50 most community-minded companies in the U.S. for the fifth consecutive year. 

19. 'Newsweek' Names Entergy One of America's Most Responsible Companies
Newsweek's list of America's Most Responsible Companies included Entergy among its 300 top performers. 

18. Entergy Named a Top Sustainability Company for 19th Consecutive Year
Entergy was recognized among the top 20% of companies in North America demonstrating sustainable business practices as noted by S&P Dow Jones Indices in its 2020 Dow Jones Sustainability North America Index. 

17. JAG Honors Entergy With Partner in the Pandemic Award
Jobs for America's Graduates honored Entergy with their Partner in the Pandemic Award for the company's extraordinary leadership and support in helping young adults succeed in their career pursuits. 

16. Entergy Named to 100 Best Corporate Citizens of 2020
Entergy was named one of the 100 Best Corporate Citizens for the ninth year. 

We believe a high-quality education for everyone provides individuals with the resources and opportunities they need to achieve their full potential and positively contribute to society. The next five moments are related to our efforts fulfilling this commitment to education and workforce development in the communities where we live and work. 

15. Entergy Supports American Heart Association's Women in STEM Initiative
Entergy sponsored the American Heart Association of Greater New Orleans' STEM Goes Red initiative to encourage young women's interests in STEM careers. 
14. Entergy Arkansas, ADE Partner for Online Career and Technical Education Courses
Entergy Arkansas and the Arkansas Department of Education granted $482,000 to help develop 20 new Career and Technical Education courses for high school students and adults. 
13. Mississippi High School Energy Academies to Power Up Career Readiness
Entergy partnered with the Vicksburg-Warren and Claiborne County school districts to launch Energy Academy programs to prepare high school students for fulfilling careers in the energy industry. 
12. Entergy Texas Supports Workforce Development Through New Scholarship
Entergy Texas donated $50,000 to the Lamar Institute of Technology Foundation for student scholarships to ensure the next generation of lineworkers is ready to keep the lights on. 

11. Entergy Awards $170,000 in Community Power Scholarships
Entergy awarded 34 children and dependents of Entergy employees with its Community Power Scholarship in recognition of their dedication to community service, academic achievements, leadership and work experience.  

As devastating and disruptive as the COVID-19 pandemic is for everyone, those most heavily impacted are ALICE households, low-income older adults and people with disabilities – roughly 40%-50% of Entergy's customer base. These next five moments highlight ways we helped our customers during these critical and uncertain times.

10. Entergy Creates COVID-19 Emergency Relief Fund to Help Customers in Need
The Entergy Charitable Foundation has established the COVID-19 Emergency Relief Fund with a $700,000 donation from Entergy shareholders to help working families experiencing financial hardships as a result of the pandemic. 

9. Entergy Funding Supports Ochsner Health Care Workers on Frontlines of COVID-19 Response
The Entergy Charitable Foundation allocated $150,000 in funding toward a rapid Patient Care Training Program offered by Ochsner Health and the New Orleans Career Center to expand Ochsner's frontline team of health care workers.

8. Entergy Helps Launch Hospitality Cares Fund
Entergy, United Way of Southeast Louisiana and the Louisiana Hospitality Foundation established the Hospitality Cares Pandemic Response Fund to provide crisis grants to hospitality workers who were unable to afford basic financial needs during COVID-19.

7. Entergy-funded 3D Lab Used to Print Masks for COVID-19 Health Care Workers
Students and faculty at Southern University used 3D printers in their Entergy-sponsored lab to make parts for reusable N95 masks for COVID-19 health care professionals. 

6. How Necessity, Love for Community and Innovation Saved Jobs, Maybe Even Lives
When a national shortage of hand sanitizer threatened, one Entergy employee found enough of the product to supply thousands who are working to keep the power flowing.
At Entergy, community means everything to us. Our neighbors, our family, our home. These final five moments highlight just a few of the many efforts we took to help our neighbors in 2020.

5. Entergy Partners With United Way, HandsOn to Power Volunteer Center
Entergy partnered with United Way of Southeast Louisiana and HandsOn New Orleans to create the United Way HandsOn Entergy Volunteer Center to power thousands of volunteers across seven parishes.

4. Entergy Texas Celebrates 20 Years of Fan Giveaways
For the 20th summer in a row, Entergy Texas' Beat the Heat program provided fans to help low-income customers stay cool and save money.

3. Entergy-funded Sustainable Housing Complex Opens in New Orleans
Thanks to Entergy's $1 million partnership with SBP, the St. Peter housing development is the first net zero multi-family residential complex in Louisiana, estimated to achieve reliable, sustainable, zero-emission energy use. 

2. Entergy Louisiana and Entergy Texas Pledge More Than $900,000 to Help Communities Rebuild Following Hurricane Laura
Entergy Louisiana provided more than $550,000 to nonprofit organizations assisting those affected by Hurricane Laura, while Entergy Texas pledged $360,000 to charitable organizations across the region to help rebuild the communities it serves.

1. Entergy's Low-income Customer Initiative Recognizes 20 Years of Success
In the 20 years since Entergy launched its low-income customer initiative, the company has introduced several highly effective and innovative ways to benefit low-income customers. As a result, our low-income customer initiative has helped power the lives of hundreds of thousands of people.  
---