Insights > #WePowerLife
#WePowerLife
04/12/2016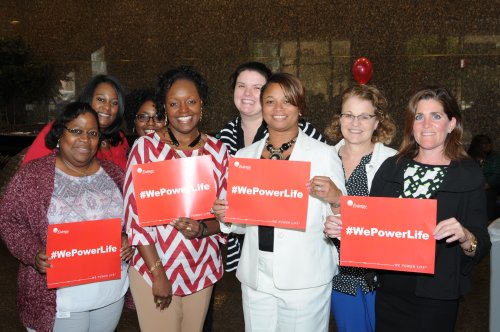 Circuits deliver power by making connections. 
At Entergy, we believe the same is true about our community partners. We are proud to power life in our communities with partners who connect those in need to critical services and resources.
#WePowerLife
For more than a century, Entergy Corporation has served our communities by supplying safe, reliable and reasonably priced power.  But for the more than 13,000 men and women who work at Entergy, that's just the beginning. Because powering communities means more than keeping the lights on.  Powering communities is about providing jobs, creating opportunity and working with community partners to build strong, healthy and vibrant communities. Powering communities is why Entergy shareholders invest some $16 million annually to partner with local nonprofits, faith-based institutions and other organizations. And it's the reason why Entergy employees log more than 100,000 hours of volunteer service each year. Because when the community does well, we all do well.
This week Entergy debuts our new brand position – "We Power Life."  It signifies a new and integrated approach to telling the story of how together, "We Power Life."  Our community partners play a critical role in this story.  It is no coincidence that we chose National Volunteer Week for the brand launch.  Nothing speaks more directly to powering life than our partnerships with our community organizations and our employees who give back so much to their communities through volunteerism.   Working together, there truly are no limits to what we can accomplish.
We will be telling the "We Power Life" story through many channels – digital, print media, and social media, as well as traditional media.  We invite our community partners and customers to join with us -- because this is your story, as much as it is ours.  And we encourage you to follow or participate in our Facebook challenge and visit our content hub, wepowerlife.com,  where we will be posting stories that demonstrate how working together, We Power Life.
---