News Center > Entergy to Bring Advanced Meters to Louisiana Homes and Businesses
For Immediate Release
Entergy to Bring Advanced Meters to Louisiana Homes and Businesses
01/07/2019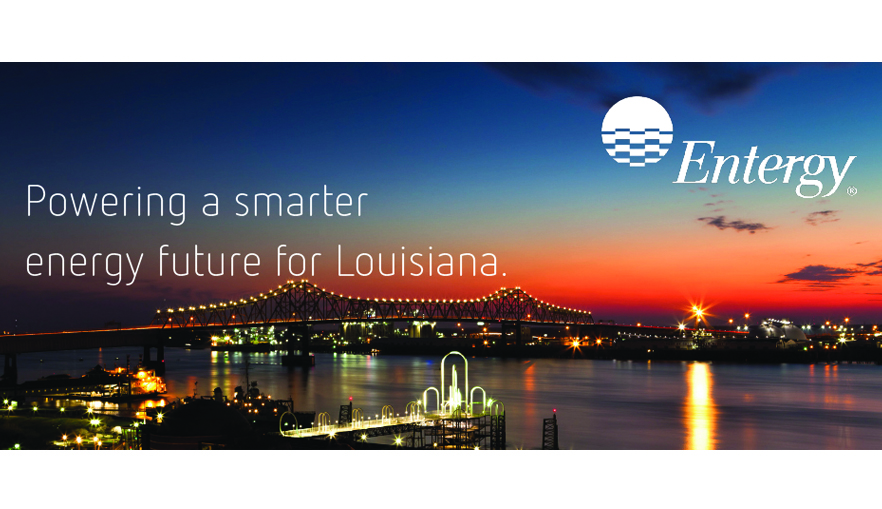 Company using technology to modernize electric grid, build smarter energy future
BATON ROUGE, La. – Outages identified more accurately. Faster outage restoration response. Billing and service questions answered more efficiently. Additional energy-saving tools for customers. These are all benefits of Entergy Louisiana's vision for a smarter energy future, through the company's deployment of advanced metering.
This multi-year project is already underway with the design and build of the communications network and IT systems taking place over the past two years. Placement of the communications equipment on electric poles and structures has begun, and advanced meters will be installed at homes and businesses the company serves starting in mid-February with projected completion by the end of 2021.
"In partnership with the Louisiana Public Service Commission, we are laying the foundation for grid modernization technologies that will create a smarter energy future for Louisiana and offer a wide-range of benefits to our customers," said Phillip May, president and CEO of Entergy Louisiana, LLC.
Upgrading to advanced meters has numerous advantages, including:
New online tools will be available to help customers better understand and manage energy usage more effectively, which can lead to reduced energy consumption and potentially lower bills.

No more waiting until the end of the month to review energy usage. Via the online tools, customers can log in to their accounts and view how much electricity has been used hours before, shown in 15-minute increments.

With better information, Entergy Louisiana can answer customers' billing and service questions faster and more effectively, improving customer service.

The company will have a clearer real-time picture of the power grid and how it is operating. Outages can be identified more accurately, so crews can arrive on the scene faster and safely begin making repairs.
Advanced metering has been implemented by the majority of other United States utilities. It is digital technology that enables secure two-way communication between the customer and Entergy Louisiana, and each meter is equipped with a network radio. The radio transmits meter readings to the electric network access point, housed on an electric pole near the meter. This data is then transmitted to the utility through a secure cellular network. Advanced metering also brings opportunities for potential new programs that can help further reduce customers' energy usage and better support environmentally sustainable communities.
Learn more about the company's vision for a smarter energy future in Louisiana  by visiting energyfuturelouisiana.com. A video explaining how advanced meters work can be found here.
B-ROLL for media: https://vimeo.com/309943082/b3b199fd86 
-30-

entergylouisiana.com
facebook.com/EntergyLA
Twitter: @EntergyLA
entergyneworleans.com
Facebook.com/EntergyNOLA
Twitter: @EntergyNOLA
---