News Release > Entergy Completes Sale of James A. FitzPatrick Nuclear Power Plant to Exelon
For Immediate Release
Entergy Completes Sale of James A. FitzPatrick Nuclear Power Plant to Exelon
03/31/2017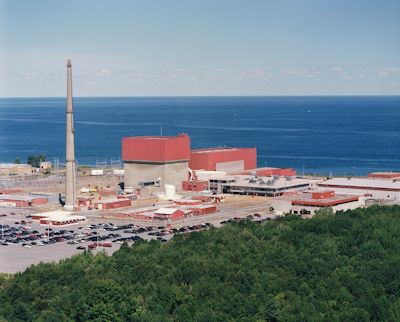 SCRIBA, N.Y. – Entergy Corporation (NYSE: ETR) completed the sale today of the James A. FitzPatrick Nuclear Power Plant in Scriba, NY, to Exelon Generation (NYSE: EXC). The transaction is another step in Entergy's exit from its merchant power business.
The completion of the transaction marks the culmination of months of preparation by employees from Entergy and Exelon to ensure a seamless transfer of the plant's federal operating license and many of FitzPatrick's approximately 600 employees to its new owner.
Entergy and Exelon announced the planned sale of FitzPatrick in August 2016, after Entergy announced its intention to close the plant in January 2017.  A critical factor was enactment of New York State's Clean Energy Standard program, approved in 2016, that recognizes the zero emission attributes of New York's nuclear power plants.
FitzPatrick completed a refueling and maintenance outage in February that will enable the plant to run for another operating cycle. The 838-megawatt plant generates carbon-free electricity for more than 800,000 homes and businesses.
About Entergy
Entergy Corporation is an integrated energy company engaged primarily in electric power production and retail distribution operations. Entergy owns and operates power plants with approximately 30,000 megawatts of electric generating capacity, including nearly 9,000 megawatts of nuclear power. Entergy delivers electricity to 2.9 million utility customers in Arkansas, Louisiana, Mississippi and Texas. Entergy has annual revenues of approximately $10.8 billion and nearly 13,000 employees.
-30-
Entergy's online address is entergy.com
---