News Center > Entergy and Utility Workers Union of America Local 1-2 Reach Agreement on Contract
For Immediate Release
Entergy and Utility Workers Union of America Local 1-2 Reach Agreement on Contract
01/23/2018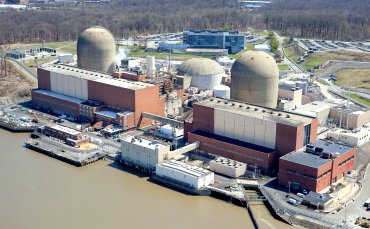 Buchanan, N.Y. – Entergy and the Utility Workers Union of America Local 1-2 reached an agreement early Wednesday morning on a new four-year contract for the union's approximately 330 workers at the Indian Point Energy Center. Currently, Indian Point employs a total of nearly 1,000 employees.
The agreement between Entergy and union leadership will have to be approved by the union membership in a vote that is expected to take place within the next few weeks. Terms of the contract were not disclosed.
"This agreement benefits all parties – the workers, the union, and Entergy. I applaud the union's negotiating team, led by James Slevin, for its continued discussions to reach an amicable agreement," said Tony Vitale, site vice president and Entergy's top official at Indian Point. "All of our employees will continue to focus on their mission to provide reliable power to millions of New Yorkers through the date of permanent closure in 2021."
Indian Point Energy Center, in Buchanan, N.Y., is home to two operating nuclear power plants, Unit 2 and Unit 3, which generate approximately 2,000 megawatts of electricity for homes, business and public facilities in New York City and Westchester County.
-30-
Entergy's online address is entergy.com
Indian Point Energy Center's online address is safesecurevital.com
Twitter: @Indian_Point
Facebook: Facebook.com/IndianPointEnergy
---