News Center > Entergy's River Bend Station Completes Scheduled Refueling and Maintenance Outage
For Immediate Release
Entergy's River Bend Station Completes Scheduled Refueling and Maintenance Outage
03/13/2017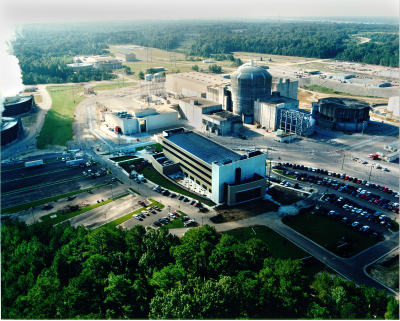 ST. FRANCISVILLE, LA – Entergy's River Bend Station returned to service Monday morning after completing a scheduled maintenance and refueling outage. River Bend shut down on Jan. 28 to begin the planned outage, reconnecting to the grid at 1:11 a.m. on March 13.
More than 1,700 skilled professionals worked to complete more than 9,000 activities during the outage. In addition to the required refueling, numerous upgrades were made to plant systems to improve system performance and reliability. The plant is prepared for a safe and efficient operating cycle for the next two years. The 1,100 additional outage contract workers dramatically increased the plant's economic contribution to the local community through their demand for accommodations, dining and other services. 
"This was a very successful refueling outage," said Bill Maguire, River Bend site vice president. "The equipment maintenance, replacements and upgrades prepared River Bend to continue to deliver safe, clean, reliable electricity to southeast Louisiana and surrounding areas."
Entergy Corporation is an integrated energy company engaged primarily in electric power production and retail distribution operations. Entergy owns and operates power plants with approximately 30,000 megawatts of electric generating capacity, including nearly 10,000 megawatts of nuclear power. Entergy delivers electricity to 2.9 million utility customers in Arkansas, Louisiana, Mississippi and Texas. Entergy has annual revenues of approximately $10.8 billion and more than 13,000 employees.
---