News Center > Generation Cornerstone: Ninemile 6 Joins Entergy's Power Portfolio
For Immediate Release
Generation Cornerstone: Ninemile 6 Joins Entergy's Power Portfolio
12/26/2014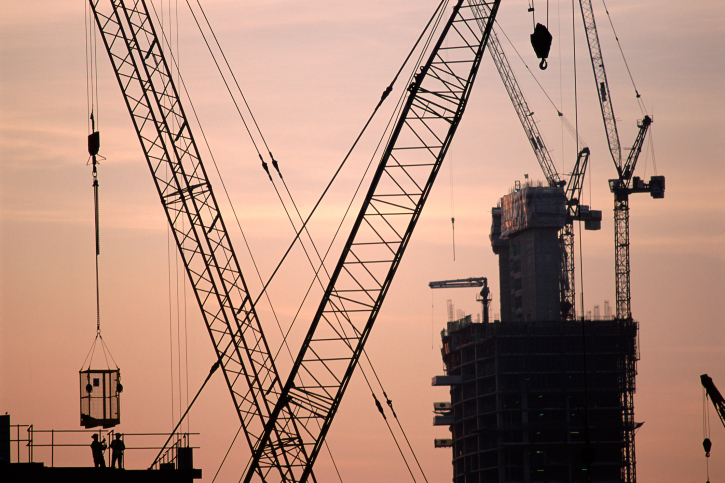 560-megawatt Unit Will Help Meet Needs of Louisiana's Growing Industrial Sector
BATON ROUGE, La. – For the first time in nearly 30 years, Entergy Louisiana, LLC has added a new power plant to its fleet with the completion of the Ninemile 6 combined-cycle gas turbine unit in Westwego. The facility, which was authorized by the Louisiana Public Service Commission almost three years ago, is part of the company's long-term plan to modernize its fleet, while helping to meet Louisiana's surging energy needs.
"Our rapidly growing economy is bringing thousands of new jobs and residents to our state, which is driving a large demand for energy," said Phillip May, president and CEO of Entergy Louisiana, LLC and Entergy Gulf States Louisiana, L.L.C. "Adding Ninemile 6 to our portfolio gives us an opportunity to meet that new need, while satisfying our customers' expectations of safe, reliable and affordable energy."
Built over the course of three years, the Entergy Louisiana-owned plant was completed ahead of schedule. While the final cost of the plant is still being determined, the estimated cost of approximately $655 million is substantially below its original budget of $721 million. Although owned by Entergy Louisiana, Entergy Gulf States Louisiana and Entergy New Orleans, Inc. will purchase 25 percent and 20 percent, respectively, of the new unit's output.
The new 560-megawatt unit is also the most modern and energy-efficient generator in the company's expanding portfolio. It uses state-of-the-art pollution controls and combined-cycle turbine technology to produce highly efficient, clean and reliable power.
The company plans to officially dedicate the unit in a ceremony slated for Jan. 26, 2015.
Entergy Louisiana, LLC and Entergy Gulf States Louisiana, L.L.C. provide electric service to more than one million Louisiana customers. Additionally, Entergy Gulf States Louisiana provides natural gas service to nearly 93,000 customers in the greater Baton Rouge area. With operations in southern, central and northeastern Louisiana, the companies are subsidiaries of Entergy Corporation.
Entergy Corporation is an integrated energy company engaged primarily in electric power production and retail distribution operations. Entergy owns and operates power plants with approximately 30,000 megawatts of electric generating capacity, including more than 10,000 megawatts of nuclear power, making it one of the nation's leading nuclear generators. Entergy delivers electricity to 2.8 million utility customers in Arkansas, Louisiana, Mississippi and Texas. Entergy has annual revenues of more than $11 billion and approximately 14,000 employees.
-30-
 
entergylouisiana.com
facebook.com/EntergyLA
Twitter: @EntergyLA
---