News Center > River Bend Begins 19th Refueling Outage
For Immediate Release
River Bend Begins 19th Refueling Outage
01/29/2017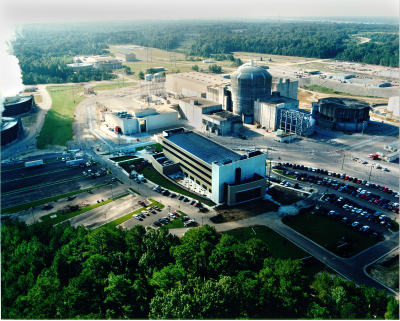 Work Boosts Local Economy by Bringing in 1,100 Additional Workers 
ST. FRANCISVILLE, LA – Control room operators removed Entergy's River Bend Nuclear Station from service on Jan. 28 to begin its 19th scheduled refueling and maintenance outage. River Bend is investing more than $61 million to complete the refueling and other important projects. That investment translates to additional economic activity for the surrounding communities from dozens of vendors and over 1,100 additional contract workers, many from outside the area.
"A refueling outage isn't only beneficial to the safety and reliability of our plant. It also provides economic value to the surrounding community," said Bill Maguire, River Bend site vice president.
Work will be completed by more than 600 River Bend full-time employees and supported by Entergy employees from its other nuclear plants and contract workers including pipefitters, millwrights, ironworkers, carpenters, boilermakers, electricians, laborers, valve technicians, engineers, operating engineers and radiation protection technicians.
The influx of contract workers and their associated spending will provide an economic boost to the local communities. "We appreciate the support of the community during this time of increased activity at our site and outside in the local businesses and community," Maguire said.
Entergy Corporation is an integrated energy company engaged primarily in electric power production and retail distribution operations. Entergy owns and operates power plants with approximately 30,000 megawatts of electric generating capacity, including nearly 10,000 megawatts of nuclear power. Entergy delivers electricity to 2.8 million utility customers in Arkansas, Louisiana, Mississippi and Texas. Entergy has annual revenues of approximately $11.5 billion and more than 13,000 employees.
-30-
www.entergy.com
Facebook: Entergy Nuclear
Twitter: @EntergyNuclear
---