Insights > Dry conditions, extreme heat combine to create fire hazards
Dry conditions, extreme heat combine to create fire hazards
08/25/2023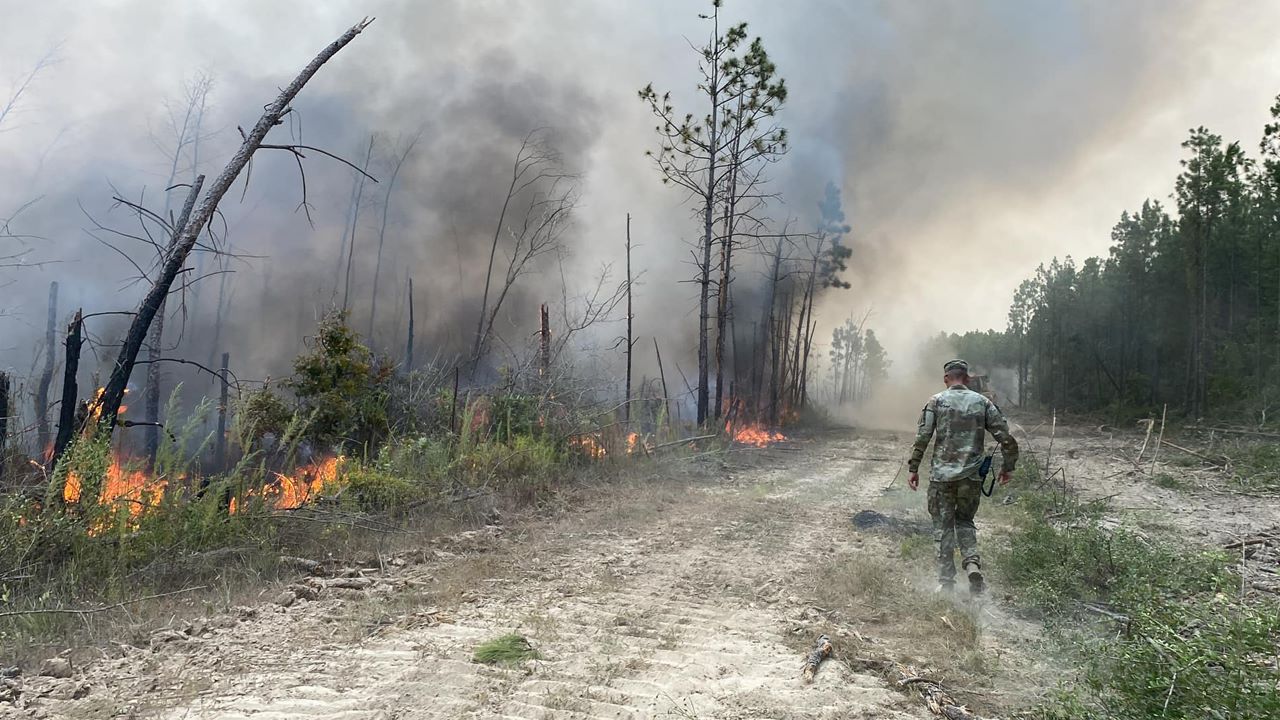 With continued high temperatures expected in the coming days across parts of our service area, we ask customers to join us in taking every precaution to remain safe from the extreme heat and follow any local or state orders, like full or partial burn bans.
We are monitoring the increased risk that comes with such high heat and drought conditions and taking proactive measures to help reduce potential issues from fire hazards. Although we proactively look for, and mitigate, vegetation growth year-round, we're also actively patrolling our lines, trimming vegetation where needed, and heavily monitoring areas in the highest risk drought zones.
We proactively look for, and mitigate, vegetation growth year-round.
All year long, and especially during the peak fire season of July through September, we monitor the potential for wildfire danger. One way we do this is by performing "sky to ground" vegetation trimming on targeted sections of line, which removes tree limbs that would normally have been above or near the power lines. We use computer modeling to help predict when trimming may be needed and assess the landscape from many angles – from the ground, overhead and by using satellites to help monitor growth rate, for example.
Your safety is most important.
With the consistent three-digit temperatures we've been experiencing, remember these heat safety tips provided by the Center for Disease Control and Prevention:
Drink fluids, even if you don't feel thirsty.
Wear loose, lightweight clothing and a hat.
Replace salt lost from sweating by drinking fruit juice or sports drinks.
Avoid spending time outdoors during the hottest part of the day, from 11 a.m. to 3 p.m.
Wear sunscreen; sunburn affects the body's ability to cool itself.
 You can find other extreme heat safety tips on our Storm Center. And, the American Red Cross has a comprehensive guide on preparing for the threat of wildfires.
---