Insights > During Pandemic, Diversity Among Entergy Suppliers More Important Than Ever
During Pandemic, Diversity Among Entergy Suppliers More Important Than Ever
11/05/2020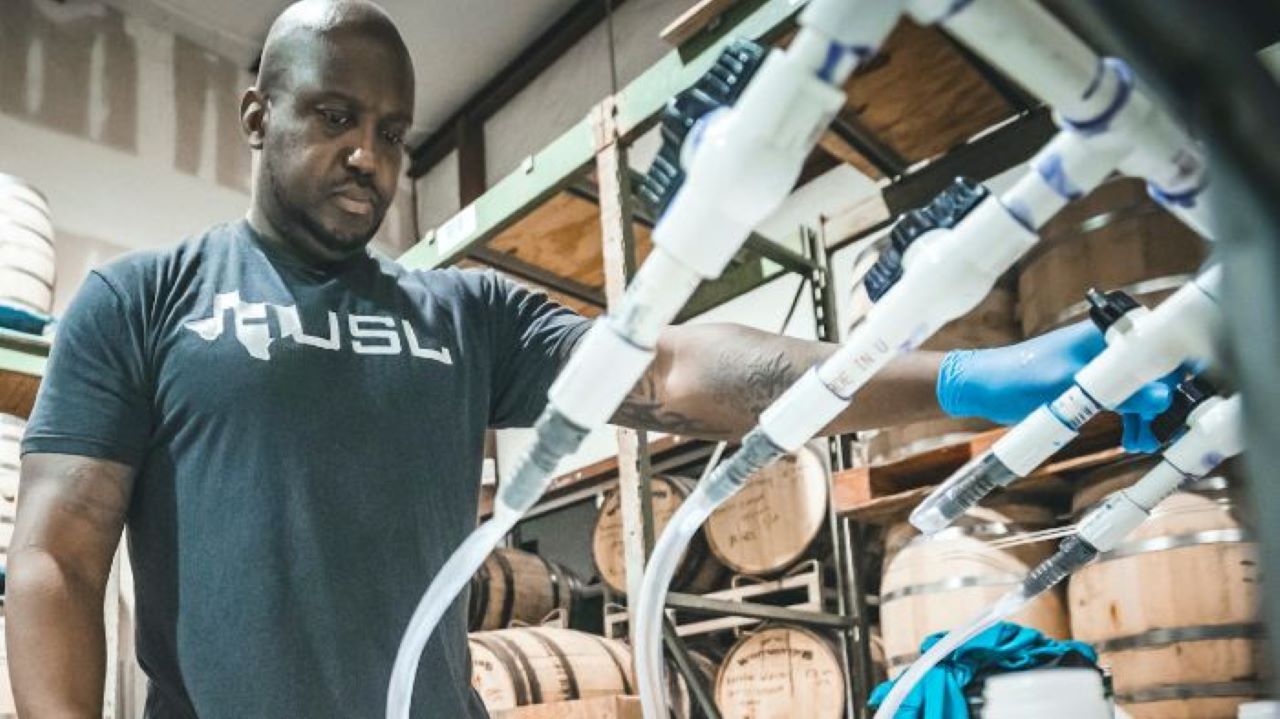 A premier utility is often associated with reliable power at the flip of the switch, but that's just the beginning of Entergy's role within the communities it serves. As the company continues building on its efforts to keep the grid running safely and securely, diversity, inclusion and belonging remain crucial to achieving Entergy's vision and mission.
In 1987, Entergy became the first U.S. electric company to pledge its operating companies to the NAACP's Declaration of Fair Share Principles. Paired with a significant supplier diversity initiative, that pledge underscores the company's ongoing commitment to advancing opportunities for ethnic and other minorities at Entergy and within its communities.
More than 30 years later, Entergy remains dedicated to realizing the full potential of a diverse workforce and to engaging a more diverse population of suppliers. Since 2017, the company has spent over $2.2 billion with certified minority, veteran and women owned businesses.
When the COVID-19 pandemic began impacting its communities, Entergy was faced with the challenge of bringing essential employees into work and keeping them safe while on site. Entergy embraced its role in driving economic recovery and doubled down on its commitment to increase spending with diverse suppliers.
By partnering with local and diverse suppliers like Briarwood Contractors in Louisiana and Whitmeyer's Distilling Co. in Texas, Entergy has been able to provide suddenly vital personal protective items like masks, disinfectant and hand sanitizer to employees in the field.
Supporting entrepreneurs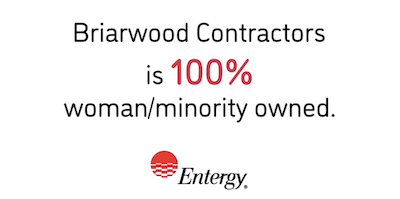 Independently owned by Patricia Cazabon, a New Orleans native and daughter of Cuban immigrants, Briarwood Contractors specializes in equipment rentals, construction, janitorial and disaster relief supplies. When the COVID-19 pandemic began, the company shifted much of its focus to supplying masks and sanitation equipment and has since provided more than 1,300 cases of disinfecting wipes and sprays to Entergy.
"We are not in it for the short-term gain," Cazabon said. "We are in it for the long-term solution."
In a time when other small businesses were shutting down, Briarwood was able to grow. Since the start of pandemic, Briarwood has hired new administrative and information technology employees and seen approximately $100,000 growth in revenue from Entergy's business alone. 
Encouraging growth opportunities
Another Entergy supplier that modified its primary business to accommodate the demand for pandemic-related supplies is Whitmeyer's Distilling Co., owned and operated by Iraq War army combat veteran brothers Travis and Chris Whitmeyer. The Houston-based business was looking to remain open despite extensive bar and restaurant closures due to COVID-19. The brothers transformed their small-batch distillery into a massive hand sanitizer operation, initially packaging and distributing bottles to the local public for free.
As demand increased, the distillery began partnering with companies like Entergy and Texas Children's Hospital, which allowed them to ramp up staffing to almost 100 people across three shifts for a few months over the summer. Many of those temporary employees had been laid off or furloughed from other jobs, so in addition to providing a much-needed resource to the community, it was also a way to boost the local economy.
"The partnership with Entergy couldn't have come at a better time because we needed a viable option to stay afloat since bars and restaurants aren't at full capacity and don't need as much of our spirits products," said Griselda Sacramento, Whitmeyer's national account manager.
Entergy's initial order of more than 350 cases of hand sanitizer quickly escalated after Hurricane Laura struck the Texas and Louisiana coasts. Since then, Entergy has spent more than $100,000 with the distillery, providing almost 2,000 cases of its hand sanitizer to Entergy's employees.
"The support from a company like Entergy really helps us lay the foundation to not only establish hand sanitizer as one of our core products moving forward, but to also reach more potential customers. We look forward to continuing to develop this relationship," Sacramento said.
The future will undoubtedly look different than before the pandemic began, but Entergy's dedication to advancing a higher performing, more diverse population of suppliers will remain a top priority.
Above video: Cars in Houston, Texas line up around the block to receive hand sanitizer from Whitmeyer Distilling Co.  
---