Insights > Employees Provide School Supplies to Watkins Elementary
Employees Provide School Supplies to Watkins Elementary
09/09/2015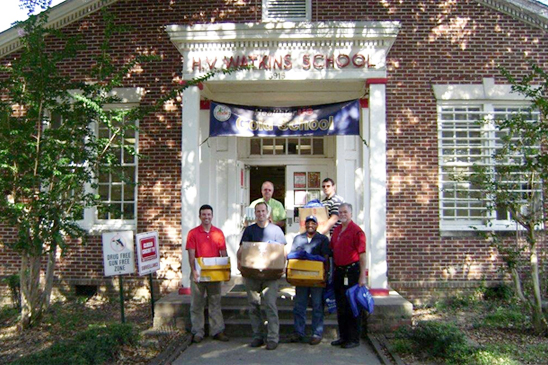 Employees Provide School Supplies to Watkins Elementary
Children attending H. V. Watkins Elementary School in Jackson, Mississippi, received a helping hand this month from employees at Rex Brown plant, Mississippi environmental support and the Vicksburg area engineering office. Together, the employees raised $1,000 of cash and school supply donations for students ranging from kindergarten to fifth grade.
Rex Brown Production Superintendent Blake Hogue, Plant Manager Bruce Bryan, Maintenance Operator and Diversity and Inclusion Liaison Curtis Bogan, Jr. and several other Rex Brown employees delivered the supplies.
"We believe the spirit of giving and community outreach proves again that is truly better to give than to receive," said Hogue.
The supplies should fulfill the needs of at least 20 students. Supplies purchased and donated included crayons, pencils, markers, glue sticks, folders, notebooks, binders and calculators.
---