Insights > Entergy, Arbor Day Foundation provide free trees to customers
Entergy, Arbor Day Foundation provide free trees to customers
04/24/2023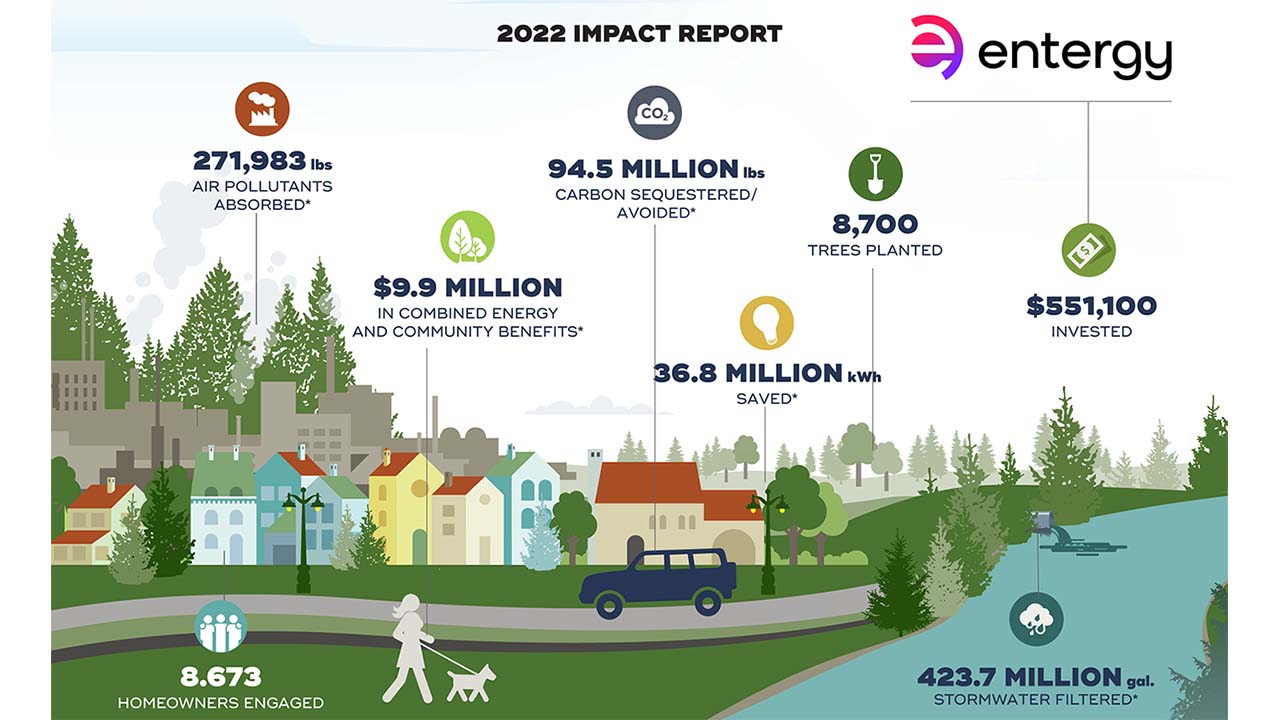 Trees play a critical role in creating healthier, safer, and more connected communities. They clean our air, filter our water, and even slow storm surge and flooding in our cities. Trees also provide valuable shade, cooling urban areas by up to 10 degrees.
Not only that, trees can help you save money. When planted properly, a single tree can save a homeowner up to 20% on energy costs.
For the past several years, Entergy has partnered with the Arbor Day Foundation to give customers free trees as part of the Energy-Saving Trees program. The program focuses on homeowner education and environmental impact.
By entering a planting address, the program tool also calculates where homeowners can strategically plant trees for the greatest energy- and money-saving benefits.
Since Entergy launched its program in 2018, approximately 8,700 customers have received free trees to plant at home.
The program also benefits the community and the environment overall. Neighborhood trees have shown the ability to reduce stress, improve overall health and development in children, and encourage physical activity. And trees are a proven, affordable, natural way to quickly pull carbon dioxide out of the atmosphere.
Powered by Entergy's Environmental Initiatives Fund, the tree giveaway is projected to avoid or capture more than 94.5 million pounds of carbon, absorb nearly 272,000 pounds of other air pollutants and filter nearly 425 million gallons of stormwater over the next 20 years.
Customers agree: free, energy-saving trees are good for everyone:
"More people should know about it. It's free and lowers energy bill."
"It was fun to learn about placement of the tree. Planting trees is a good thing, and y'all made it crazy easy. It was a no brainer for me."
"Was easy to get a tree. Good for people who lost trees in storms and won't be able to afford replacing them."
"The trees are so pretty and definitely cut down on the electric bills we have from the high heat in the summer."
"The tree sent is beautiful and healthy and will save us money in the future."
Entergy customers can follow us on social media for their next opportunity to claim a free tree, which will launch on National Arbor Day – April 28!
---