Insights > Entergy Arkansas Seeks More Proposals for Green Power
Entergy Arkansas Seeks More Proposals for Green Power
06/11/2021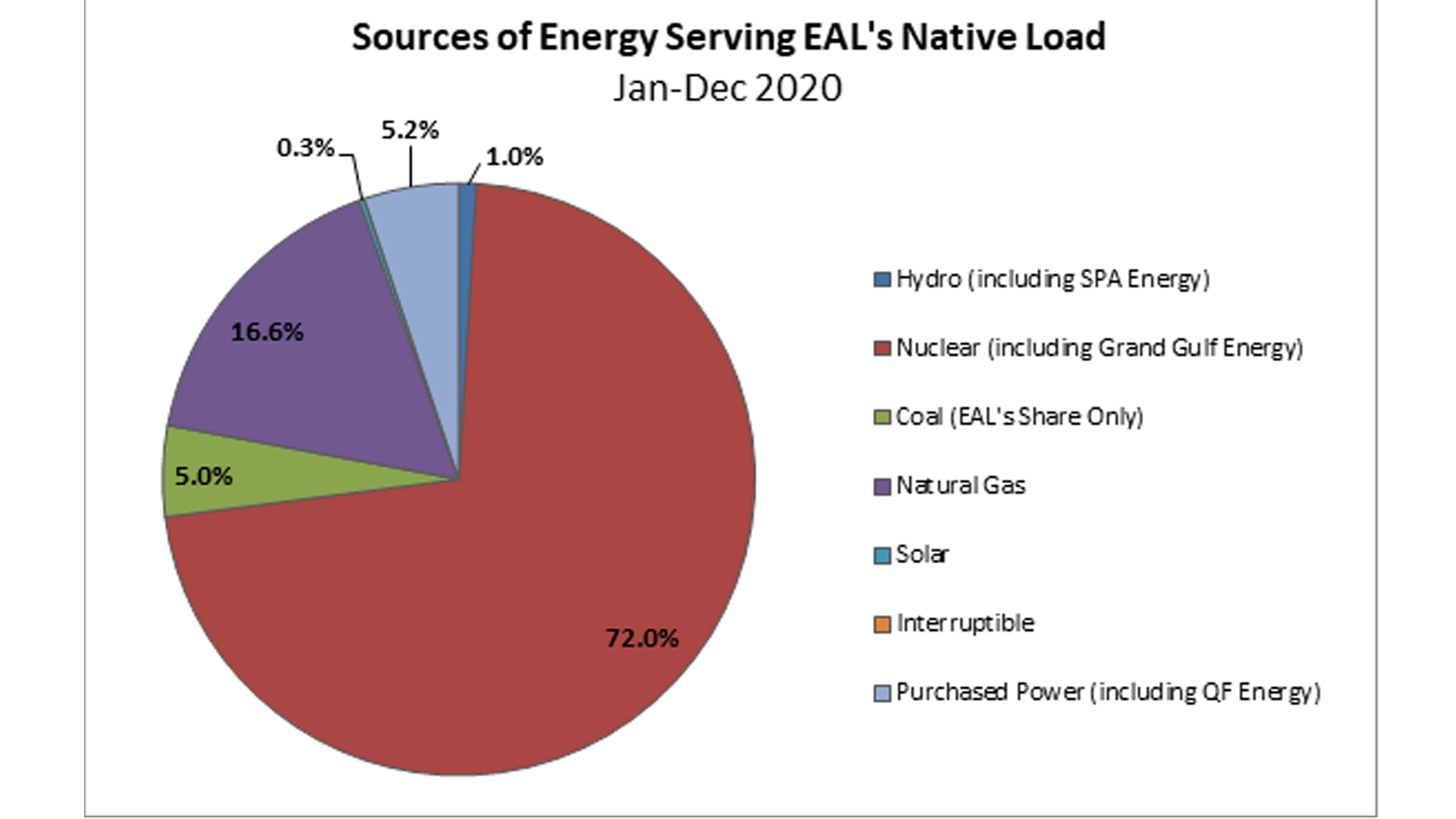 As part of its ongoing dedication to economic development and renewable resources, Entergy Arkansas posted an intent recently to issue a request for proposals for up to 500 megawatts of solar and wind capacity to add to its electricity generating portfolio by 2026.
Entergy Corporation owns and operates one of the cleanest large-scale U.S. power generating fleets with approximately 30,000 megawatts of electric generating capacity, including 7,000 megawatts of nuclear power. The company has made a commitment to achieving net-zero carbon emissions by 2050 across all its service territories. Entergy Arkansas currently has about 73 megawatts of hydroelectricity capacity among its green sources, and 581 MWs of solar generation currently and proposed to the APSC.
The additional renewable energy resources Entergy Arkansas is seeking will likely be a combination of build-own-transfer agreements, self-build alternatives and power purchase agreements, which would range from 10 to 20 years. Only solar photovoltaic and wind turbine resources will be eligible for the proposal and must include a minimum electricity generation capacity of 50 megawatts.
The RFP will likely be issued in the third quarter of this year on the Entergy Arkansas website and can be viewed here.
---