Insights > Entergy employees and retirees contributed over 110,000 service hours in 2022
Entergy employees and retirees contributed over 110,000 service hours in 2022
04/26/2023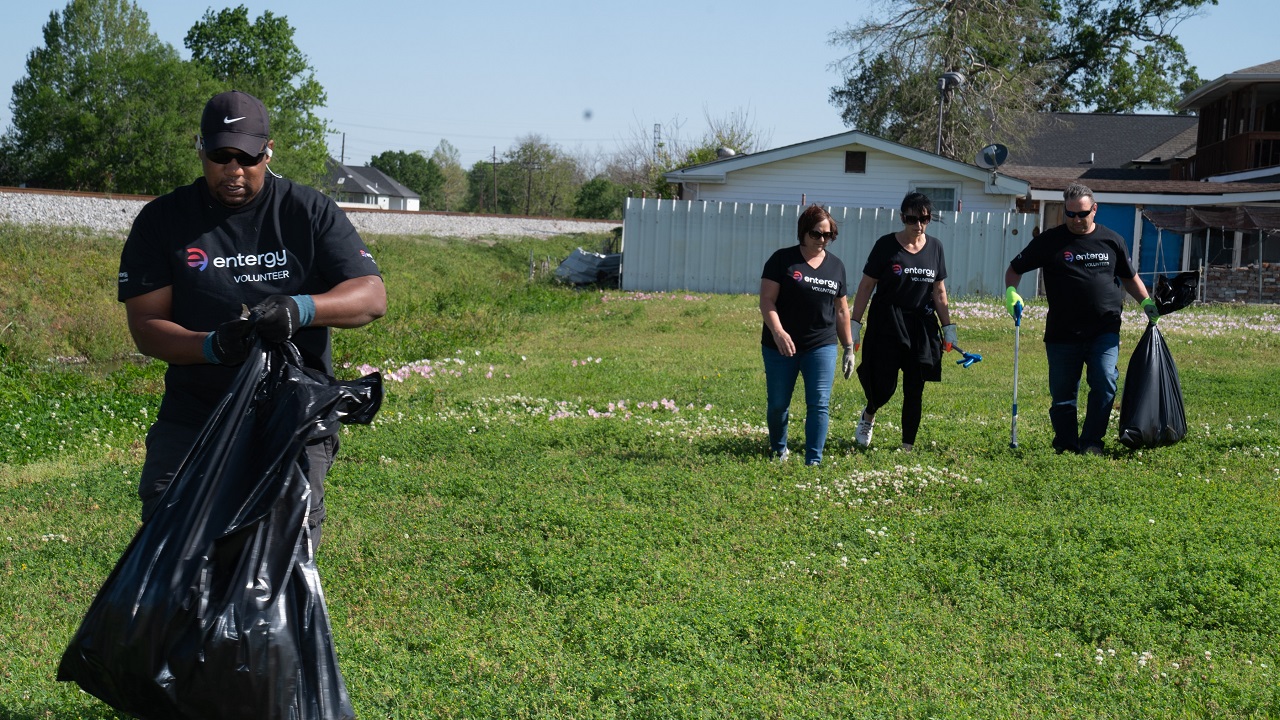 April is National Volunteer Month and Entergy is celebrating in the best possible way, by giving back. Our employees are getting involved and volunteering at several Earth Week activities that are taking place this week across our communities in Arkansas, Louisiana, Mississippi and Texas.
Our employees and retirees logged a total of 110,810 volunteer hours in 2022. The hours employees spent volunteering last year increased by 10,200 hours compared to 2021, creating an economic impact of over $3 million across our service area.
We are passionate about giving back to our communities and making the world a brighter, more sustainable place to live. Throughout the year, Entergy strongly encourages employees and retirees to volunteer in the local communities, providing several volunteer resources and opportunities – and time to take off to do so.
"We're proud of our employees and their commitment to give back year-round," said Patty Riddlebarger, vice president of corporate social responsibility. "In honor of National Volunteer Month, Entergy continues its journey towards achieving our environmental goals and making a difference in our communities today, tomorrow and for future generations."
Over the past decade, in addition to volunteer service, Entergy's legal department employees have performed nearly 20,000 hours of pro bono services. That's a $5.6 million in-kind donation to our local communities. Last year, our legal professionals donated more than 2,200 hours of pro bono time.
For more than 100 years, Entergy has proudly served its communities through charitable giving, volunteerism and advocacy. This achievement of reaching more than 110,000 volunteer hours is a significant milestone that reflects the company's longstanding commitment to sustainability and the passion of its employees to make a positive impact across our region.
Our corporate social responsibility initiatives help create and sustain thriving communities, position the company for sustainable growth and are aligned with the United Nations Sustainable Development Goals. Our top CSR priorities are education/workforce development, poverty solutions and environmental programs. Each year, Entergy shareholders contribute $16-18 million in grants to more than 2,000 nonprofit organizations in the communities where we operate.
---