Insights > Entergy-funded program gives new growth to Trinity River Wildlife Refuge
Entergy-funded program gives new growth to Trinity River Wildlife Refuge
12/20/2018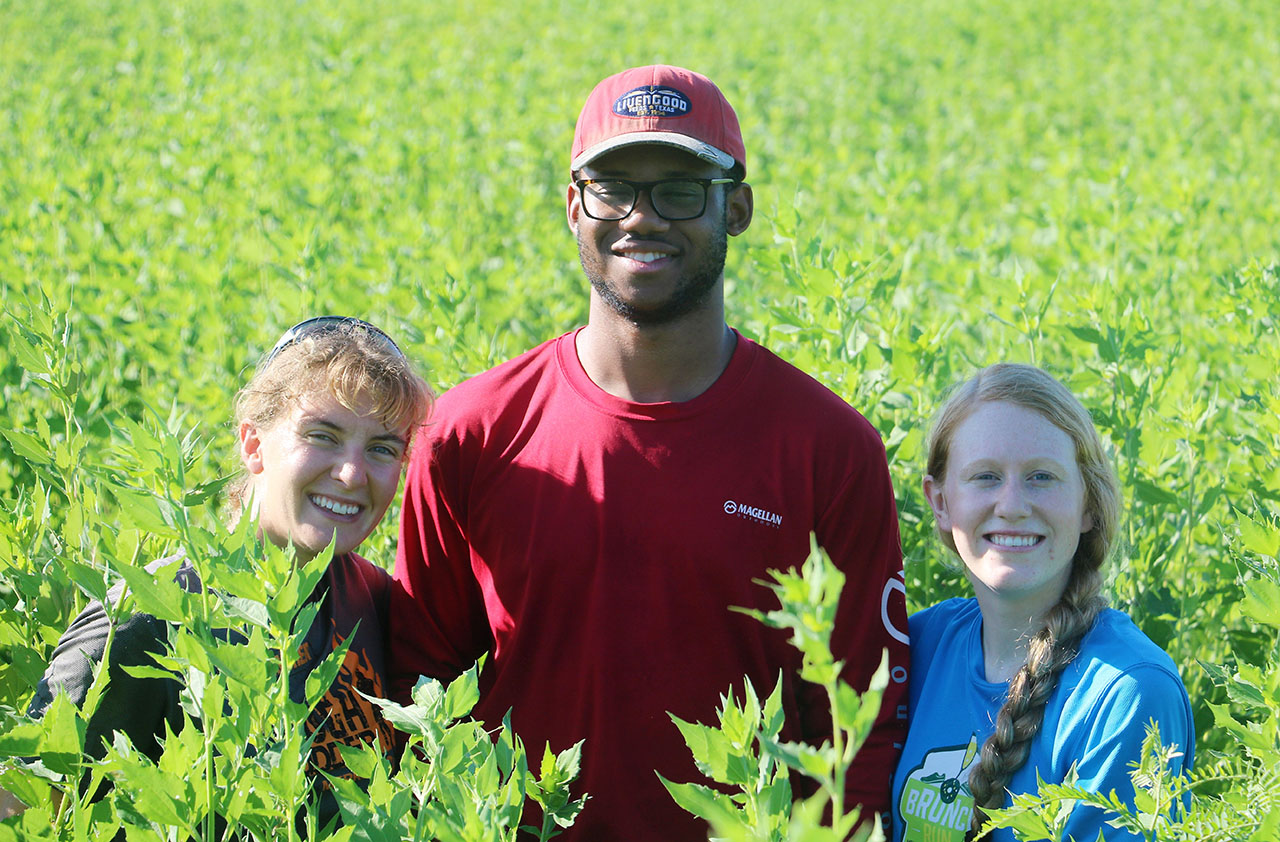 Planting thousands of trees and keeping hogs, disease and invasive plants from ruining the young forest is a tough job – especially in scorching heat and muddy conditions. But thanks to an environmental grant from Entergy Texas, Inc., the Trinity River Wildlife Refuge is able to do just that.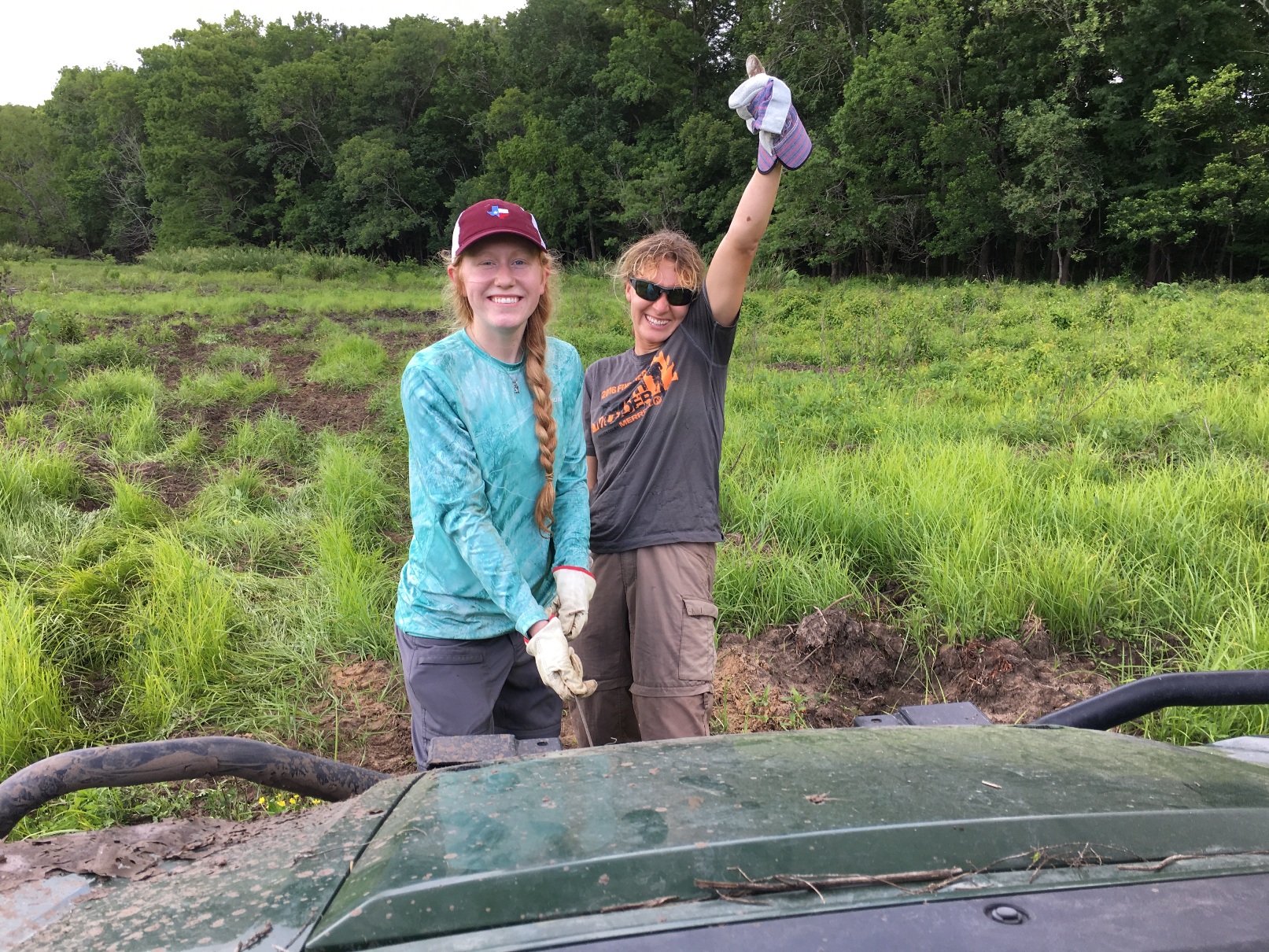 Entergy, the U.S. Fish and Wildlife Service (USFWS) and The Conservation Fund teamed up to plant more than 45,000 trees at Trinity River National Wildlife Refuge, located 45 miles northeast of Houston. Even more trees are planned for 2019.
The reforestation project is part of a two-year initiative to restore more than 100 acres of bottomland hardwood forest. It also provides funding for interns to work at the refuge, performing all types of work, from spraying weeds to protecting the seedlings from feral hogs.
"We're giving the new forest a jumpstart on the growth process," said USFWS biologist Laurie Gonzales.
Gonzales worked with three interns this past summer to care for the area while gaining a better understanding of how the refuge system works and what a future career in wildlife biology and conservation might look like.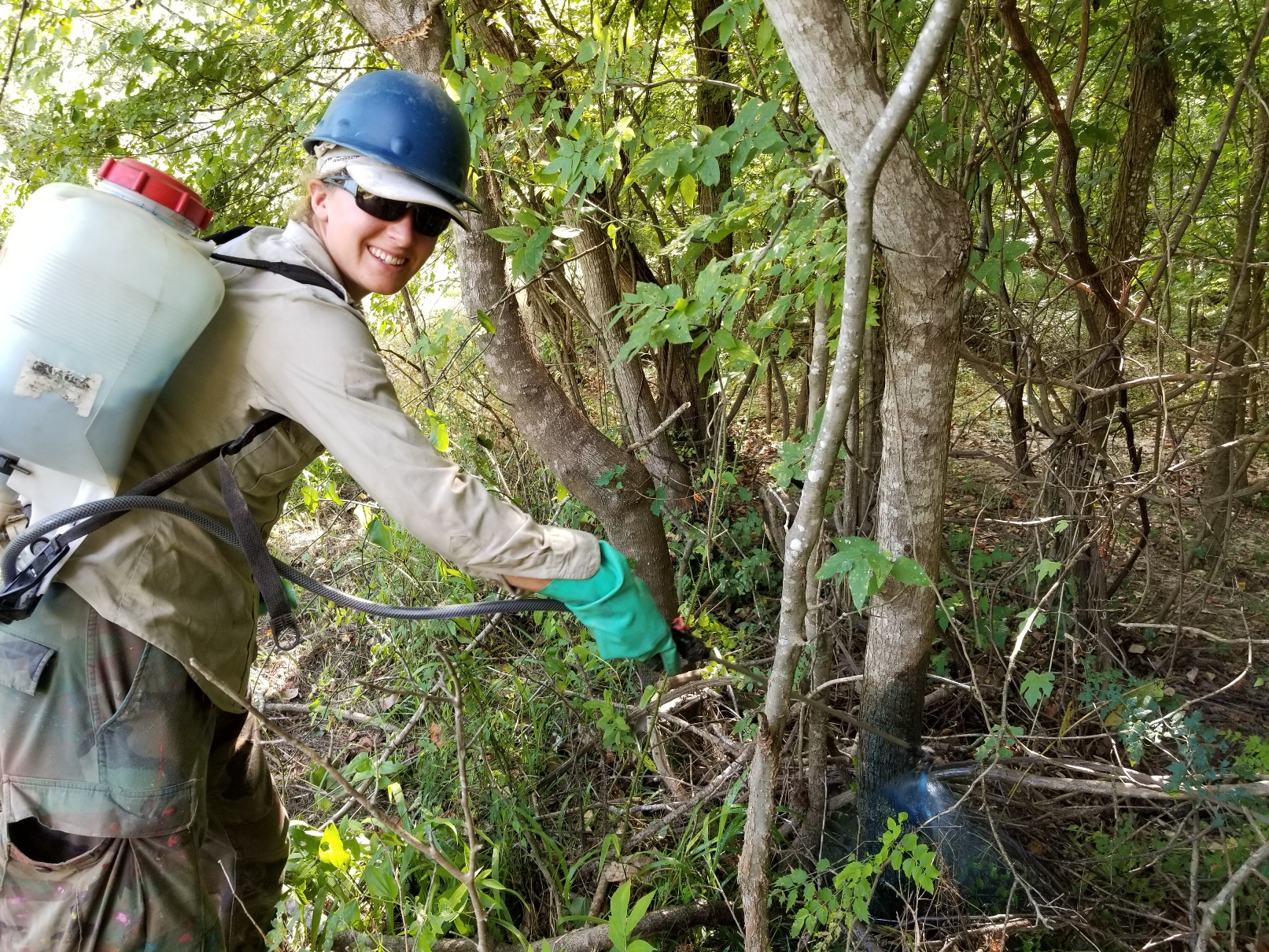 "One of the main projects we worked on involved spraying invasive plant species out at Luce Bayou Tract," said interns and invasive species specialists Theresa Edwards and Devon Eldridge. "We have come to realize just how much work goes into restoring an ecosystem once it has been knocked out of balance."
The interns worked through the heat of the summer, garbed in long sleeves and other protective gear, to eliminate Chinese tallow and trifoliate orange from a large portion of Luce Bayou.
"After learning all about various herbicide application methods and mixtures, we set to work trying to eliminate as many of these invasive plants as possible," they said. "We would start first thing in the morning, trying to beat the heat of the day, and methodically work our way through the forests and fields, eliminating what we have come to refer to as 'our nemesis species.'"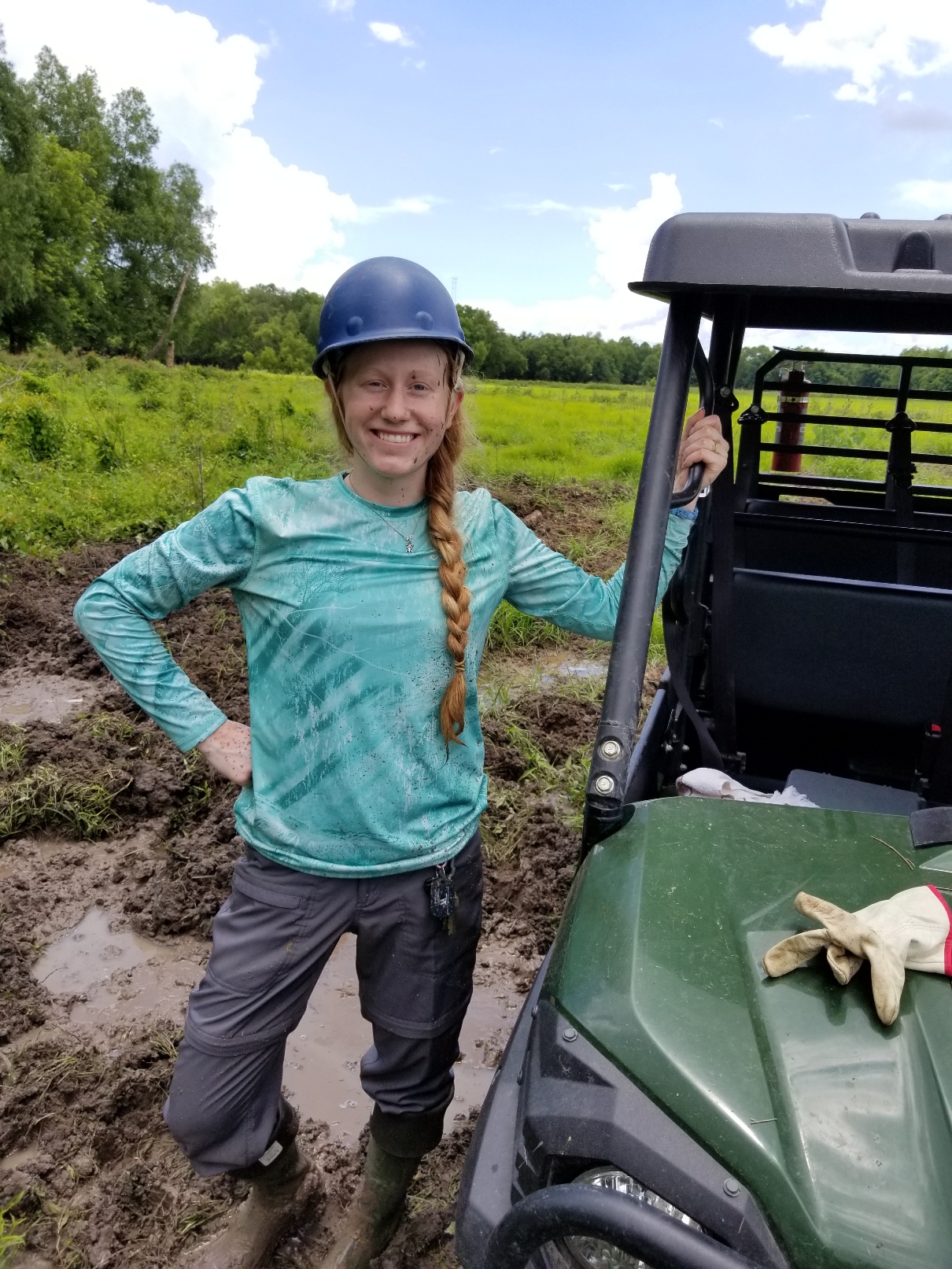 Another part of the work involved trapping feral hogs which can severely damage the young trees by chomping on the crowns of the seedlings and rooting them up, Gonzales explained.
"By rooting up the soil, the hogs change the soil chemistry and it changes the nitrogen levels, making the invasive species more plentiful. They open up the ground and allow the invasive seeds to germinate," she explained.
Trees planted included sycamore, willow oak, swamp chestnut oak and water oak. Over their lifetime, the trees will clean the air, provide habitat for wildlife, and filter and hold water for communities along the Trinity River as it flows into the bays, estuaries and waterways of the Gulf of Mexico.
In the coming year, an additional 130 acres of trees will be planted and more interns will care for the property this summer.
"Overall, the summer was an incredible learning experience for us," said Theresa and Devon. "We will forever be grateful for this opportunity to work and interact with so many amazing people and to gain skills, experiences and knowledge that will last us throughout our lives. It has been an honor and a privilege to get to work and learn in such a beautiful place."
Thanks to a grant from another company last year, 300 acres of new trees will have been planted at the refuge by the end of 2019.
---