Insights > Entergy-funded Sustainable Housing Complex Opens in New Orleans
Entergy-funded Sustainable Housing Complex Opens in New Orleans
03/02/2020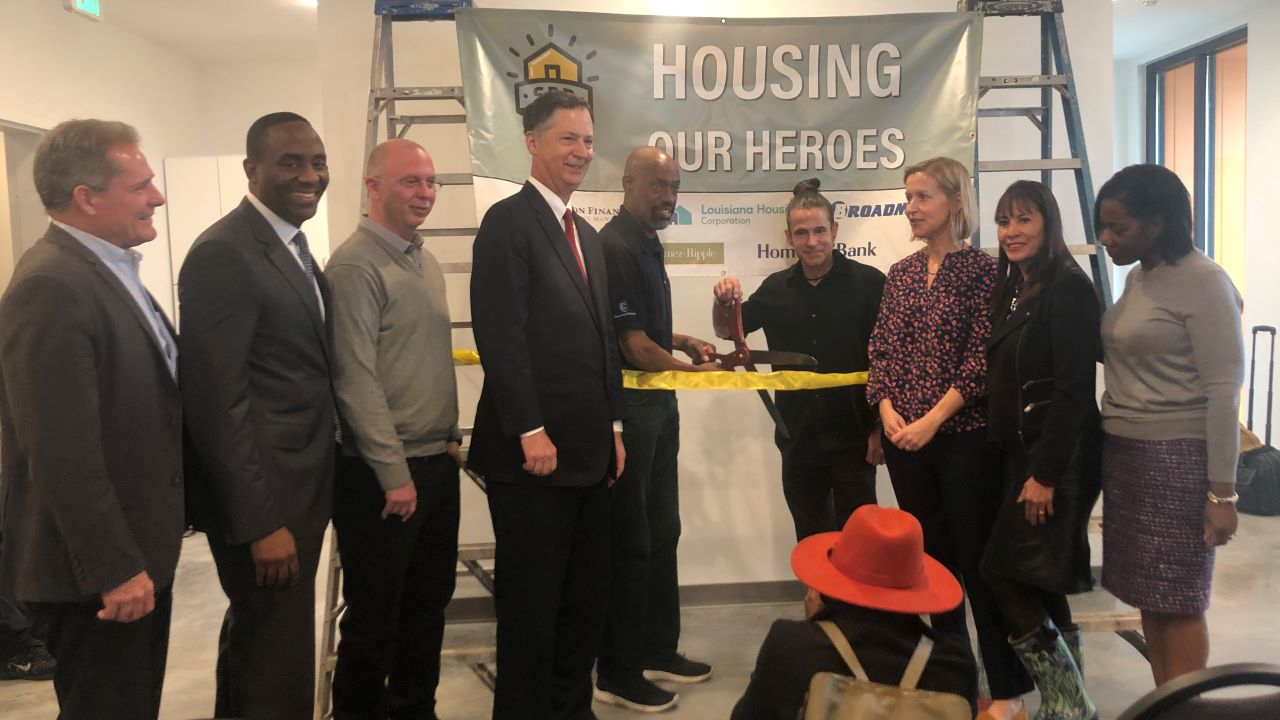 At Entergy, powering life extends beyond keeping the lights on for customers. It's also about doing our part to keep our communities and our customers healthy and thriving. And we've made great progress in this area with the official opening of the St. Peter Housing Development in New Orleans. 
St. Peter is the first net zero multi-family residential complex in Louisiana, estimated to achieve reliable, sustainable, zero-emission energy use. 
The $10.3 million complex features 50 units, including 29 affordable and 21 market-rate one- and two-bedroom units, with half reserved for U.S. military veterans. 
Thanks to Entergy's $1 million partnership with SBP, the housing development features highly efficient heating, ventilation and air conditioning systems, lighting controls and appliances and boasts 450 solar panels and battery storage capable of supporting the building's energy demands.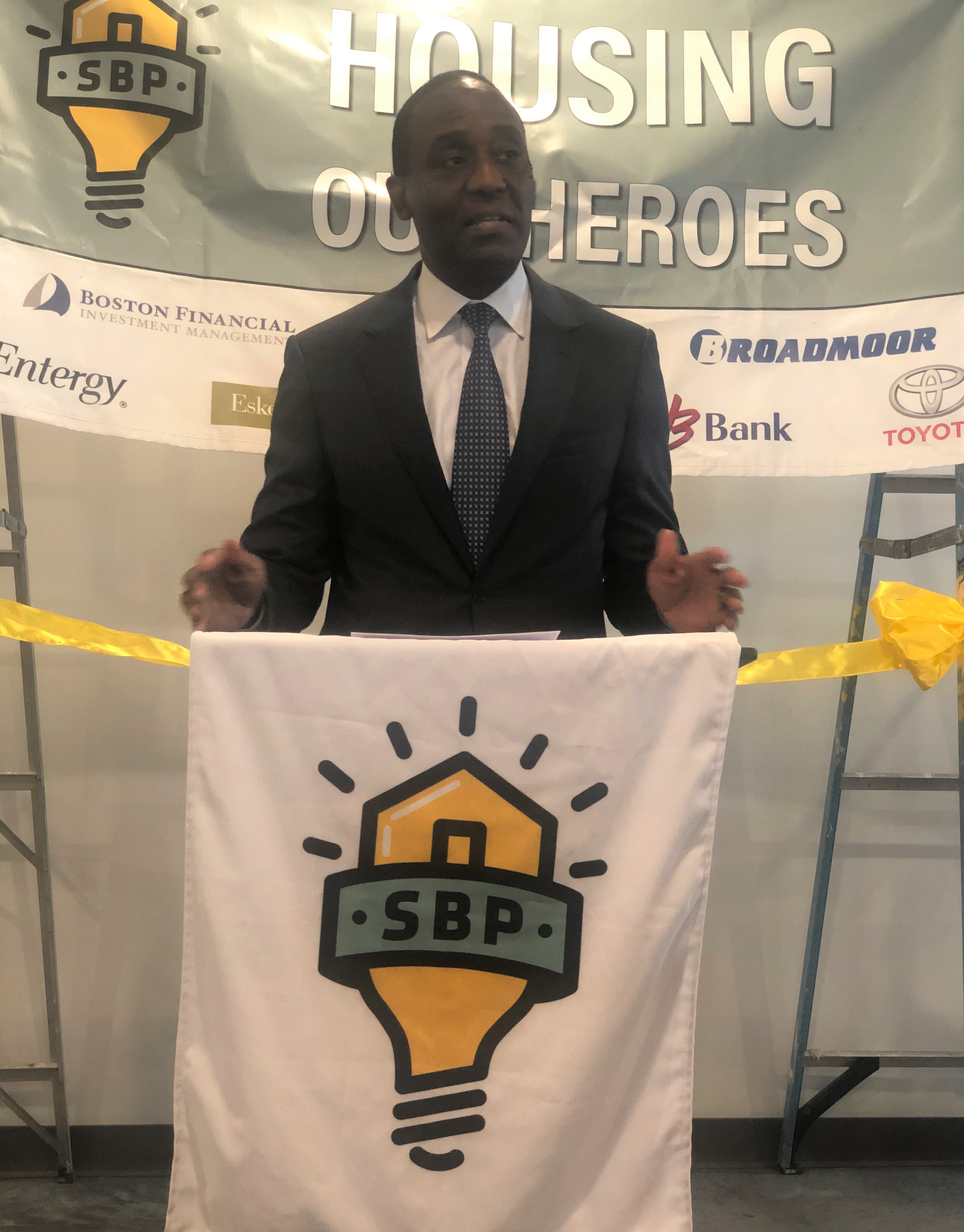 "The St. Peter Housing Development is helping to create a more resilient community," said Entergy New Orleans president and CEO David Ellis at the complex's grand opening. "Entergy's contribution in creating that resilient community means finding solutions to eradicating poverty while also improving the environment by making more affordable, energy-efficient and clean options available to customers." 
Housing for Our Heroes
Affordable housing is one of the biggest challenges working families in our communities face. This is particularly true for our veterans who have proudly served our country. Entergy has a deep commitment to hiring veterans and helping military families. Our involvement in this project is a natural extension of that commitment.
Resilient, Sustainable Housing
By putting our expertise and charitable giving behind the St. Peter project, we were able to bring an innovative, first-of-its-kind energy-efficient housing option to the city. The complex will have zero-emissions energy use. In addition, the use of solar panels will have a positive environmental impact, reducing the carbon footprint of the complex.
Serving Our Most Vulnerable Customers
Entergy's involvement in bringing the St. Peter Housing Development to life is also an example of our long-standing commitment to low-income customers. With intentional usage, residents will have extremely low energy bills. And by dramatically reducing energy bills, residents should be better able to manage their incomes.
This year, Entergy is marking 20 years since introducing its low-income customer initiative. These highly effective and innovative programs have helped power the lives of hundreds of thousands of people, not only by keeping their power on and gas flowing, but by placing them on the path to economic self-sufficiency. That is why we are renewing our commitment to serve low-income customers by expanding our poverty solutions to help more customers in need.
For more than 100 years, Entergy has powered life across Arkansas, Louisiana, Mississippi and Texas communities through strategic philanthropy, volunteerism and advocacy. Entergy's corporate social responsibility initiatives help create and sustain thriving communities, position the company for sustainable growth and are aligned with the United Nations Sustainable Development Goals. The St. Peter project supports worldwide actions to attain the United Nations Sustainable Development Goals, especially #7 Affordable and Clean Energy and #11 Sustainable Cities and Communities.
---