Insights > Entergy mentorship program helps returning veterans transition into the business world
Entergy mentorship program helps returning veterans transition into the business world
01/11/2022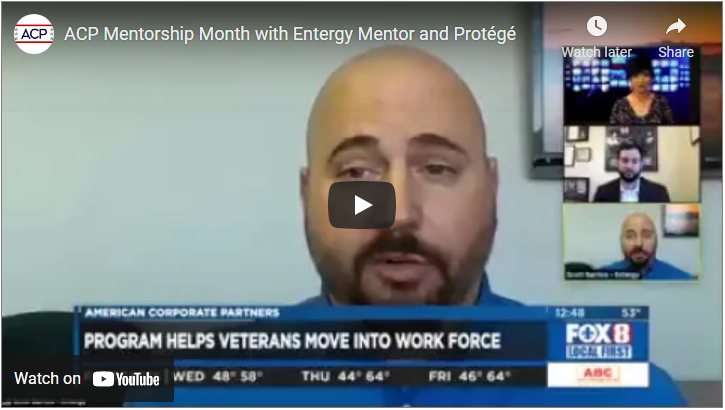 January 11, 2022
FOX 8 News
A local program is helping U.S. military members make the transition back home to the private corporate work world. In honor of National Mentoring Month, we focus on this mentor and protégé program with Entergy and the nonprofit American Corporate Partners.
Scott Barrios, a volunteer mentor and Entergy's electric technology senior account manager, and his protégé Rob Riley talk with WVUE-TV about the importance of career coaching and this mentorship program for returning veterans and active-duty military spouses. Watch below:
Mentoring returning veterans into the corporate world for Tuesday, Jan. 11
More than 100 Entergy volunteers have mentored about 200 veterans and active-duty military spouses since our partnership began in 2018.
Entergy is proud to be recognized by the U.S. Department of Labor four years in a row for our veterans hiring and retention programs, leadership training and veteran integration assistance.
Interested in a career at Entergy? Visit our website jobs.entergy.com.
---