Insights > Entergy Nuclear Veteran Spotlight: Amber Rodriguez
Entergy Nuclear Veteran Spotlight: Amber Rodriguez
11/09/2015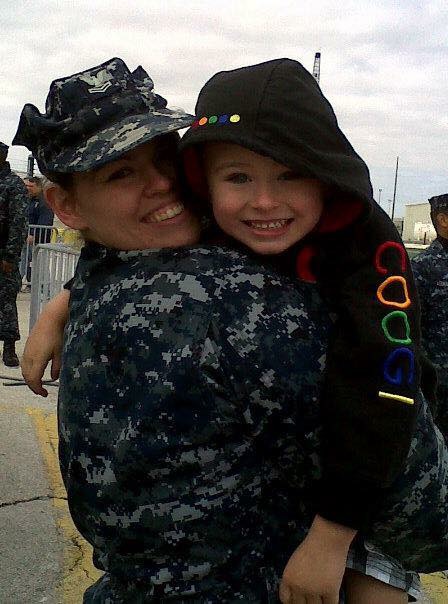 To honor the many Entergy employees who served our country, we are spotlighting some of them throughout the next week as we celebrate Veterans Day.
Each day over the next week, an Entergy employee will share their photo and memories of serving in the military.
These proud men and women not only help us power life today, but they also powered our country when duty called.
You can help us celebrate their accomplishments and their service by sharing these stories on your social channels to show your support of the brave men and women that proudly serve our country.
Our fifth employee profile spotlights Amber Rodriguez, a maintenance coordinator at Grand Gulf Nuclear Station in Port Gibson, Mississippi. 
Rodriguez served in the Navy as a nuclear electronics technician for 8 years. She joined Entergy in 2014.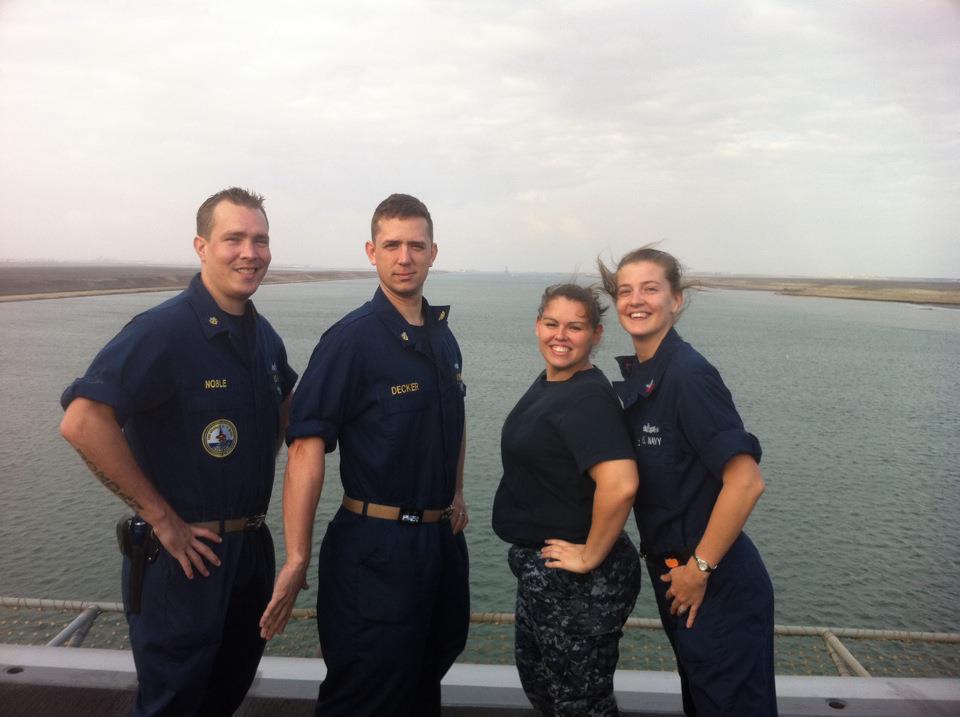 Rodriguez and crew during a Suez Canal transit in 2011. 
Why she joined the service
My grandfather is a Navy vet and encouraged me to join. He, along with my desire to travel the world, is why I signed up.  
The most challenging thing about being deployed
Being a mom in the military isn't easy. It was especially rough when I left my son behind for my second deployment. My husband was extremely supportive throughout my deployment. He frequently emailed me photos and videos and sent me care packages and video called me when I made it back to port.
Her proudest moment while serving
My proudest moment was becoming one of two nukes at my command to qualify for the Information Dominance Warfare pin.  
She met her husband in the Navy
My best friend was stationed on the USS Enterprise CVN 65 with my husband (Erick Rodriguez) and she introduced us at my birthday party. We hit it off right away and married 3 years later. I believe that having a spouse that understands and relates to a military lifestyle is huge benefit.
She appreciated the opportunity for adventure
Exploring foreign ports was an amazing experience. Not to mention all the other things I experienced because of the Navy: I've jumped off an aircraft elevator into the Indian Ocean, skied in Dubai, rode a camel and explored (and subsequently fell in love with) Paris.

The Navy empowered her
Being a Navy nuke was a unique experience and empowering as a woman. I was the only girl in my A school class, one of about 10 girls in my prototype class and one of about 15 girls in my division on board both air craft carriers.
---