Insights > Entergy Nuclear Veteran Spotlight: Ezell Dickson
Entergy Nuclear Veteran Spotlight: Ezell Dickson
11/08/2015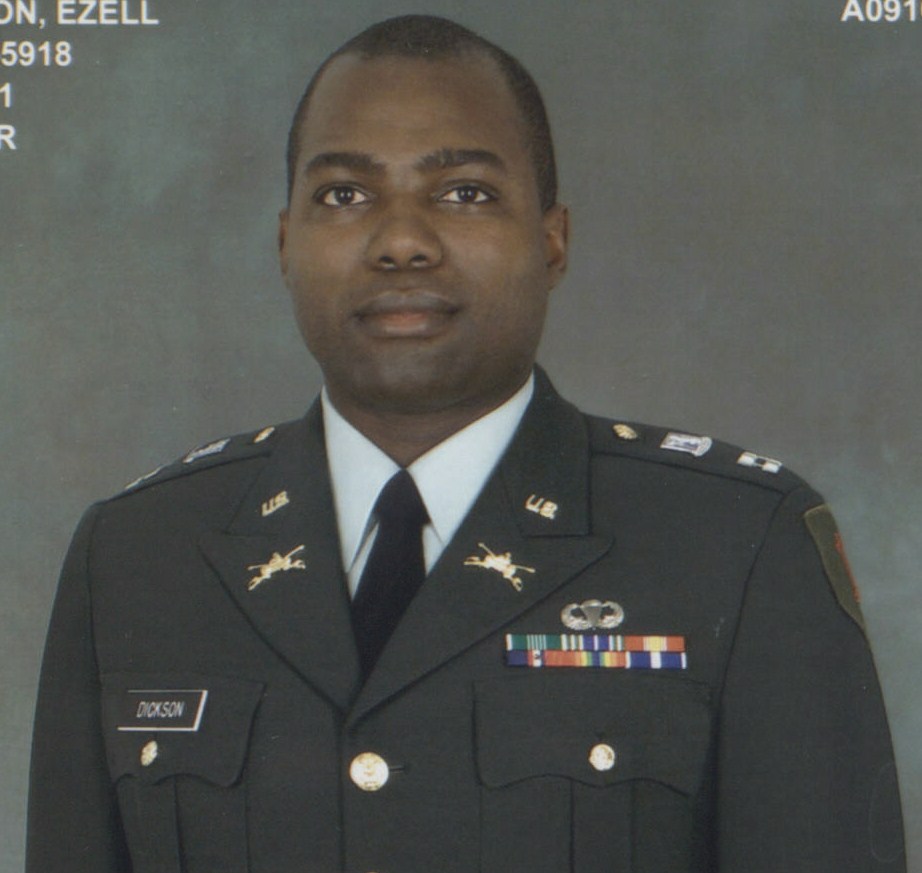 To honor the many Entergy employees who served our country, we are spotlighting some of them throughout the next week as we celebrate Veterans Day.
Each day over the next week, an Entergy employee will share their photo and memories of serving in the military.
These proud men and women not only help us power life today, but they also powered our country when duty called.
You can help us celebrate their accomplishments and their service by sharing these stories on your social channels to show your support of the brave men and women that proudly serve our country.
Our fourth employee profile spotlights Ezell Dickson, a control room operator at Arkansas Nuclear One.  
Dickson served in the U.S. Army for 11 years in several areas including scout platoon leader, mortar platoon leader, training officer and company commander. He joined Entergy in 2005. 
Dickson parachuting out of a C-131 in 1997.
Why he joined the service
I am proud to come from a long line of men who served our country, and their service inspired me to defend our great nation.
My maternal grandfather was a WW II vet.
My father and second oldest maternal uncle are Vietnam vets.
My paternal uncle served in the Army.
My 3rd oldest son is a Navy vet.
My 2nd oldest son is currently in the Army and just completed the language course at Fort Monterrey for Farsi.
My oldest nephew is serving in the Army and currently stationed in Afghanistan.
My second oldest nephew is at West Point.
His proudest moment while serving
I deployed my company to Kosovo and returned all 125 soldiers safely to their families. I also led my tank company on a road march down the Autobahn in 2002 for a joint adventure with a local German Engineer unit. They built a bridge over a local river and I led my company across it. I'm pretty sure our company was the last to cross that bridge.
The most challenging thing about being deployed
Being away from my family and missing birthdays, school plays, sporting events and other milestones in their lives.
Final thoughts
I truly enjoyed my time in the service. If there was a way to serve and not miss all the special events in my family's life, I wouldn't have retired from the service. I'd like to thank all the soldiers who have served or are currently serving. Thank you for your sacrifice. It is a sacrifice only truly understood by other veterans.
Dickson (2LT) and his platoon taking a picture with a German "Weasel" crew (a three-man anti-armor track vehicle). This was the culmination of a Partnership for Peace exercise (Cooperative Nugget 95) where 14 former Warsaw Pact countries performed joint training exercises with 3 NATO countries. They were awarded a coin from the Undersecretary of the Army for their performance during sniper lanes.
---