Insights > Entergy Proves Essential for Hometown Health Care
Entergy Proves Essential for Hometown Health Care
12/07/2020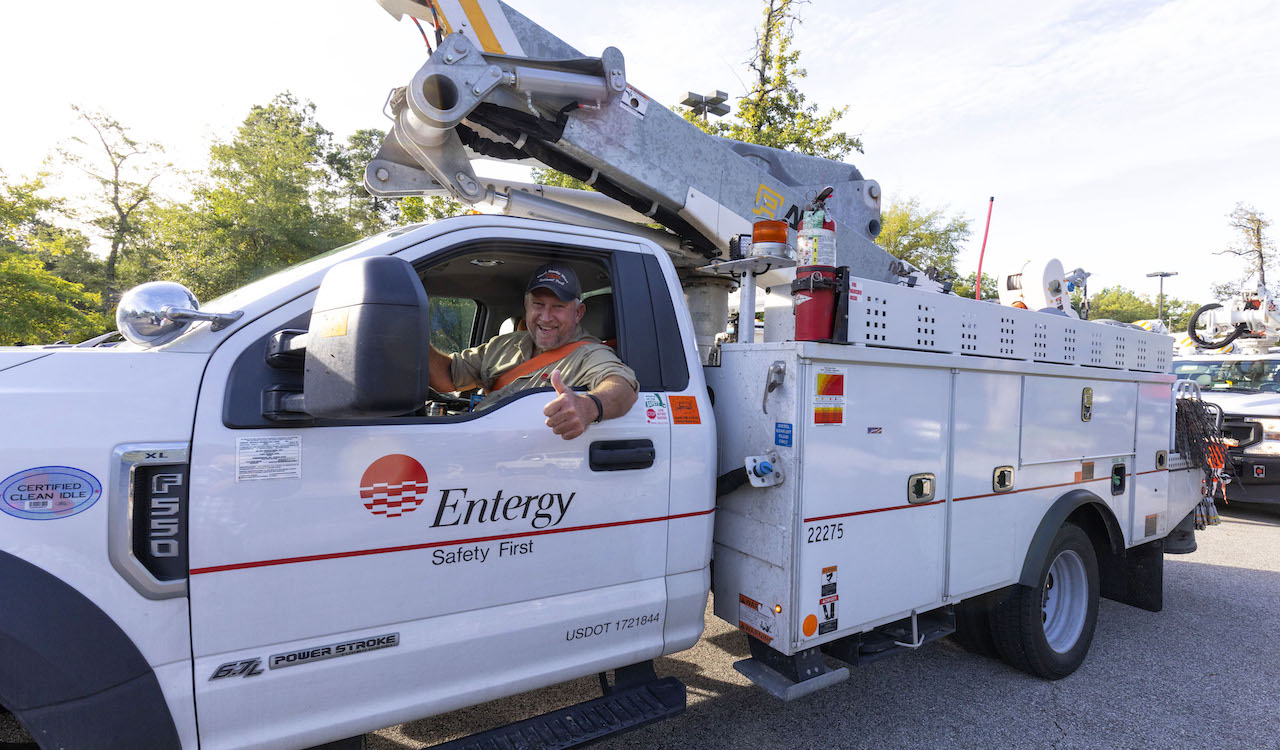 In a few weeks, families in many American towns will sit down to a traditional New Year's Day meal of black-eyed peas, cabbage and cornbread. They'll wish for health, wealth and luck. And they'll wish for an end to the COVID-19 pandemic.  
Even as health care professionals continue to learn about COVID-19 and the promise of new vaccines, companies like Entergy continue to manage the countless uncertainties of operating during a pandemic. 
Entergy's employees have risen to the challenge, and the company has once again been a leader in crisis response. Whether providing emergency repair services to an essential hospital in a city with a high infection rate or identifying a local supplier that could deliver innovative infrared technology for employee screenings, Entergy overcomes obstacles every day in order to keep the lights on and the gas flowing for its customers.
Teaming up with Touro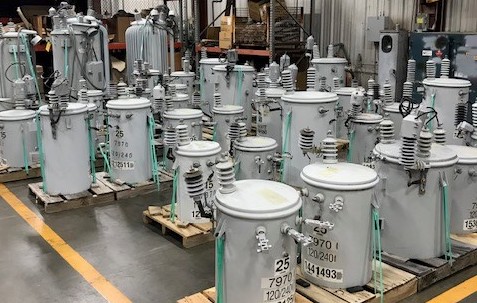 In addition to putting employees' safety first, Entergy plays a crucial role in maintaining the safety and well-being of its customers and communities. In September, Touro Infirmary, a hospital located in New Orleans, experienced problems with on-site transformers. Without a quick repair, the hospital would have to shut down.
The team from Entergy's transformer repair shop was on the scene in less than an hour. They found a daunting challenge. The transformer vault was on the third floor, with only stairway access. And the ambient temperature was nearly 120 degrees. But the crew persevered. In less than 24 hours, they completed the repairs, ensuring that Touro's doctors and nurses could continue their essential work caring for patients and their families.
Taking the temperature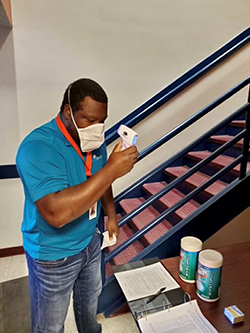 For essential service providers like Entergy, the challenges of workplace safety have grown exponentially in the COVID-19 era. In March, a work-from-home directive took effect for many Entergy employees. Others – like linemen and plant operators – needed to be on site in order to do their jobs.
Since the onset of the pandemic, fever has been one of the most commonly reported symptoms of COVID-19. To maintain safe public spaces and work environments, efficiently and accurately screening skin temperatures quickly became a part of day-to-day operations for many businesses.
That's when Entergy tapped into its multiyear relationship with Infrared Cameras Inc., a Beaumont,Texas-based manufacturer owned and operated by U.S. veteran Gary Strahan. With just over 40 employees nationwide, Infrared Cameras Inc. is one of only a handful of companies in the country that specialize in infrared medical devices.
"Infrared Cameras Inc. has always enjoyed working with Entergy. We have worked with Entergy power plants, transmission and distribution for decades using infrared cameras to find hot spots and keep the lights on," Strahan said. "Additionally, all of ICI's offices are powered by Entergy and their security lights help keep our three facilities in Beaumont, Texas safe!"
Infrared Cameras Inc. has provided cameras for companies like Amazon, Southwest Airlines Co. and FedEx, and in 2020, Entergy has spent almost $45,000 with Infrared Cameras Inc. on thermometers and other essential equipment needed to keep employees safe. 
"We are proud to expand our partnership through this pandemic and contribute to the safety of Entergy employees so they can continue to provide uninterrupted, quality service in times of crisis," Strahan continued. "ICI is sincerely blessed to be able to work with Entergy and help keep the employees at Entergy safe."
Video: When Touro Hospital had its own emergency, Entergy's transformer repair shop stepped up. Entergy teams repaired their transformers in one day, ensuring they could continue their essential work without experiencing an outage. This is just one of the ways we're helping our communities and customers through these times.
---