Insights > Entergy is ready for a potentially active hurricane season
Entergy is ready for a potentially active hurricane season
05/01/2023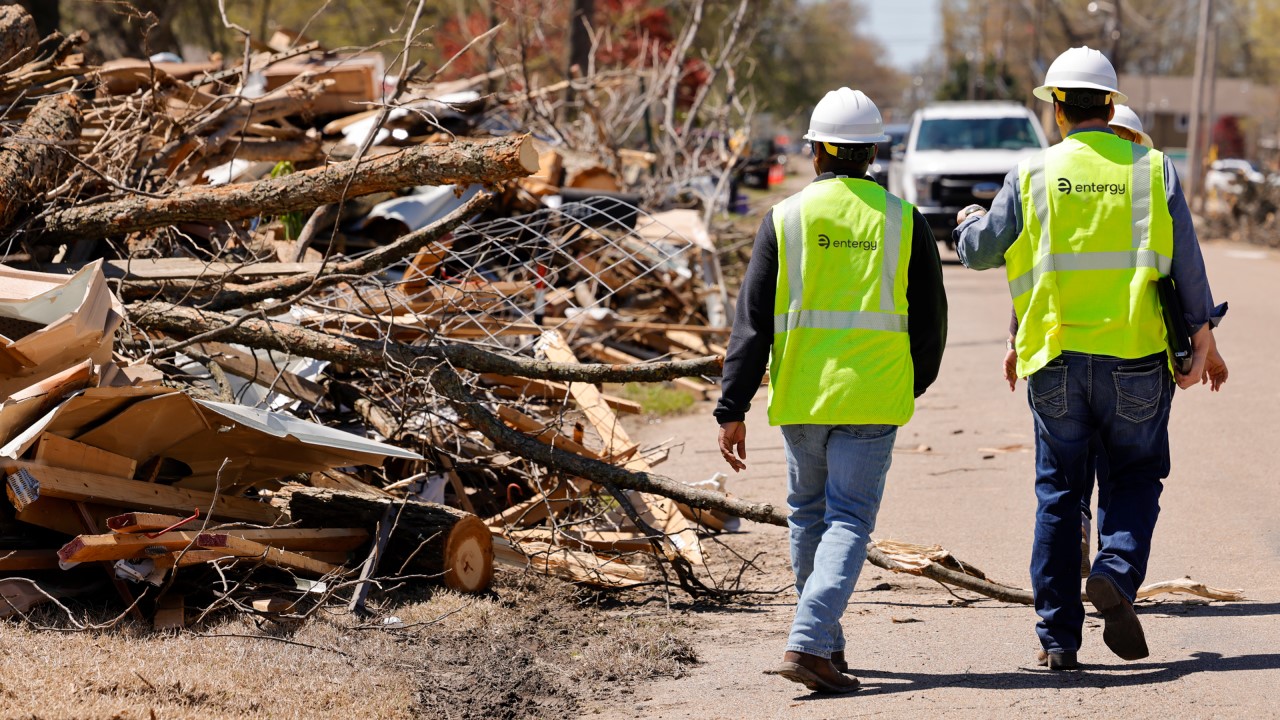 Hurricane season starts June 1 with predictions of more than a dozen named storms in the Atlantic Basin.
We prepare for the worst of what Mother Nature might bring, because our customers live in areas prone to some of the most severe weather in the country. Weather is impacting our region with increased strength and frequency, and recent major storms in our area and along the Gulf Coast remind us of the need for vigilance.
This season, scientists predict there could be 13 named Atlantic storms with six being hurricanes – two of which are expected to be major hurricanes of Category 3 or higher. This forecast follows a stormy spring season that brought devastating tornadoes to communities we serve in Arkansas and Mississippi.
While 2022 brought a respite from tropical activity for our service area, Hurricane Ian's immense destruction in neighboring states reminds us that it only takes one major storm to disrupt the lives of millions of people, no matter the forecast.
In 2021, Category 4 Hurricane Ida caused more damage to our distribution system than all major hurricanes we've experienced since 2005. Our area was hit by five named storms in 2020, including Hurricane Laura, a Category 4 that devastated our transmission system in Lake Charles, Louisiana.
We're storm ready, 365 days a year
Day after day and year after year, we stand storm ready. We have a proven plan of continuous preparation, planning and training. As severe weather threatens, we monitor, mobilize and act.
When there's a severe weather threat, we use forecasts and computer models based on experience with past storms to predict an estimated number and duration of outages that could occur. Based on those estimates, we will call on restoration workers from around the country as needed to safely get the power back on as quickly as possible, just as Entergy crews have traveled to other parts of the country to help others in need.
Assessing damage, deploying personnel to the right place with the right materials and restoring power are all processes we continually plan for and improve. In fact, Entergy employees complete annual storm-response exercises each year to make sure procedures are reviewed and updated prior to the beginning of hurricane season.
You should prepare now: Make your emergency plans
Most important is the safety of those living and working in communities hit by big storms or severe weather. Customers should prepare before weather threatens our area by having a personal emergency plan and a kit of the basic supplies needed in an emergency and by staying connected with us throughout a storm. You can learn how to make an emergency kit and get important severe weather safety tips on our Storm Center.
Stay connected with us throughout a storm
Keeping you informed before, during and after a tropical system strikes is important to us. Here are some ways to stay up to date and report an outage during severe weather:
---