Insights > Entergy Receives 2021 HIRE Vets Medallion Award
Entergy Receives 2021 HIRE Vets Medallion Award
11/15/2021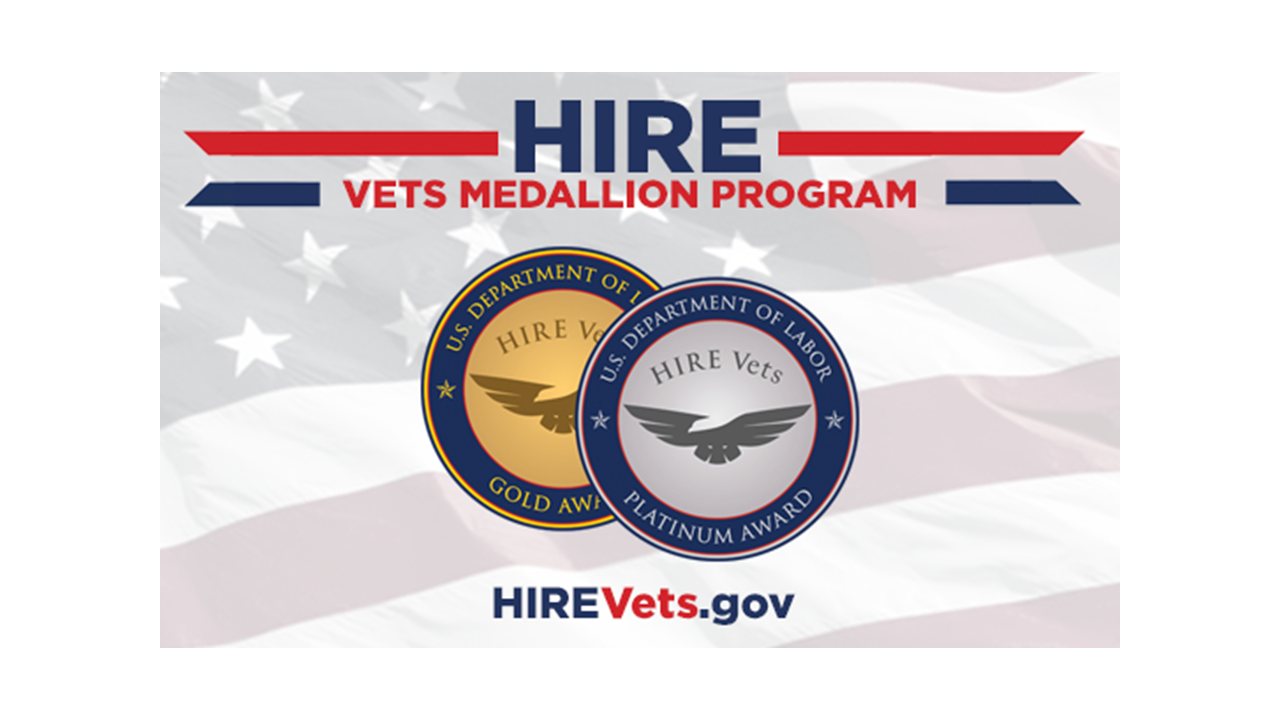 The U.S. Department of Labor has announced that Entergy earned the Platinum HIRE Vets Medallion Award. This is the fourth year in a row the company has been honored by the program since its inception in 2018.
"Entergy is a trusted partner for our nation's veterans," said Kathryn Collins, senior vice president and chief human resources officer. "Veterans are an integral part of our team, bringing invaluable skill and passion to their roles and strengthening our mission to becoming the premier utility."
The company meets rigorous employment and veteran integration assistance criteria, including veteran hiring and retention percentages; availability of veteran-specific resources; leadership programming; dedicated human resource efforts; pay compensation and tuition assistance programs.
The HIRE​ Vets Medallion Program recognizes job creators who successfully recruit, employ and retain veterans. The 2021 HIRE Vets Medallion Program Demonstration allowed the Department of Labor's Veterans Employment and Training Service to raise awareness and enable employers to gain acknowledgment. Awardees must have a veteran organization or employee resource group – like Entergy's Veterans ERG – a leadership program, dedicated human resources professionals, and pay differential and tuition assistance program. The HIRE Vets Medallion Award is the only federal award recognizing exceptional achievement in veteran employment.
To learn more about our military hiring efforts, and how we support and retain veterans check out the Military and Veterans Careers page.
---