Insights > Entergy's Reliability Work 'Up in the Air'
Entergy's Reliability Work 'Up in the Air'
11/03/2015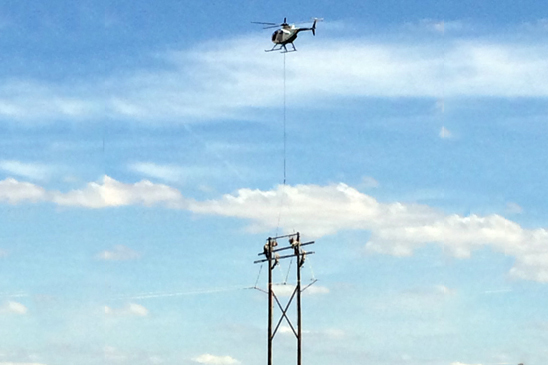 Our Mississippi Delta crews had a high-flying time at work this week, as they swung deftly on a rope some 75 feet off the ground, while dangling from a helicopter onto an Entergy 'H' tower that's part of the Indianola 230 to Attala 230kV line.

They performed some of the more dangerous "hot work" required to upgrade equipment and maintain and improve electrical reliability, which helps Entergy meet national reliability standards and provides opportunities for Mississippi businesses and industries to grow.

The crews removed existing 30-foot wooden cross arms while the helicopter pilot swung in the new 30-foot, 320-pound steel arms. Crews then secured the steel arms and transferred the energized conductors to them. It was all in a day's work for Entergy Mississippi!
---