Insights > Entergy's vigilance in monitoring for wildfire threats
Entergy's vigilance in monitoring for wildfire threats
08/31/2023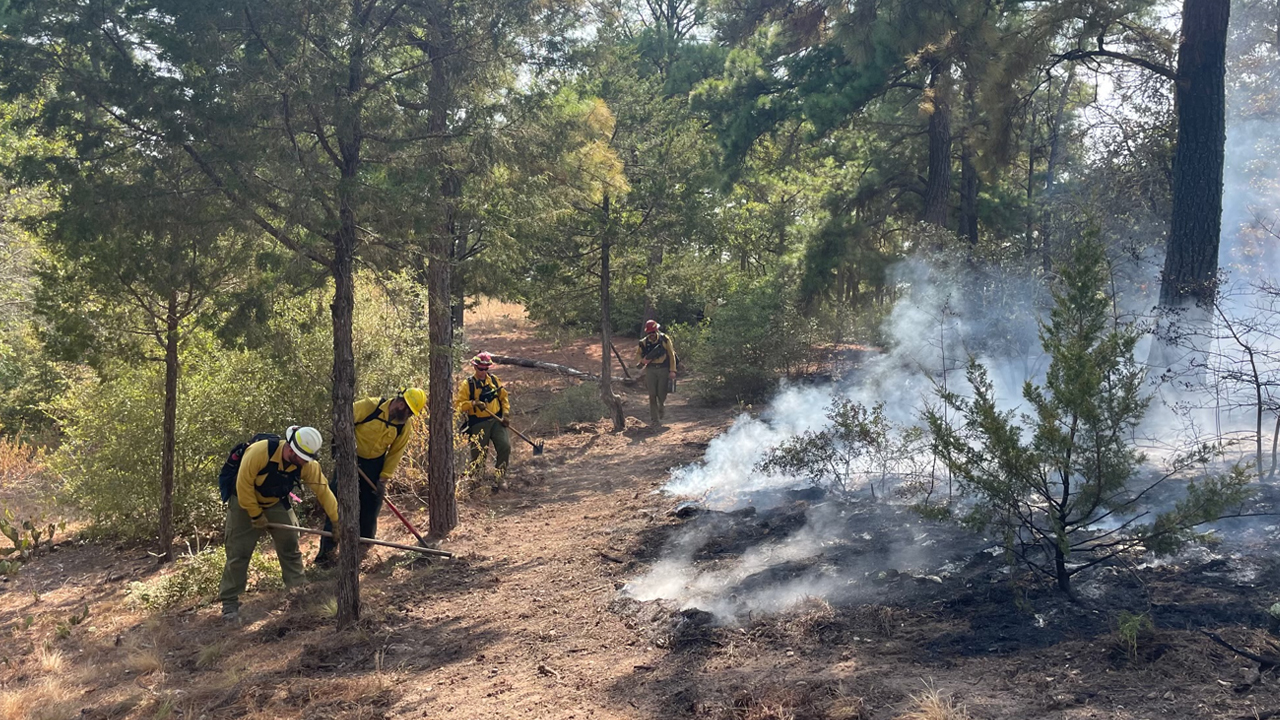 Communities across Entergy's service area continue to experience the effects of historic high temperatures combined with extended severe drought conditions. Since the onset of this extraordinary heat wave and lack of rain, we have continually monitored weather conditions and the increased risk of wildfires caused by these highly unusual weather conditions. 
And, we're taking the following proactive measures to help reduce potential effects from these drought conditions: 
Monitoring weather conditions, such as red flag warnings issued by the National Weather Service, and active wildfire threats across our service area.
Coordinating with local officials and emergency response agencies.
Patrolling power lines in high-risk areas to proactively identify potential hazards and trim or remove vegetation where needed.
Limiting motorized trimming in certain areas.
Restricting work vehicles from driving on dry-grass areas and limiting their access in higher-risk areas for only essential needs and ensuring that the trucks are equipped with the tools needed to extinguish any sparks that may occur.
Monitoring our grid for risk and taking steps such as turning off automatic reclosers when appropriate to ensure that repeated attempts to reclose circuits don't occur because they can create sparks.
We proactively look for, and mitigate, vegetation growth year-round.
All year long, we monitor the potential for wildfire danger. One way we do this is by performing "sky to ground" vegetation trimming on targeted sections of line, which removes tree limbs that would normally have been above or near the power lines. We use computer modeling to help predict when trimming may be needed and assess the landscape from many angles – from the ground, overhead and by using satellites to help monitor growth rate, for example. 
Protecting your safety is always the most important.
As with other types of potential emergencies, wildfire threats can require the temporary de-energizing of our power network to protect lives, property and equipment. This is always a last resort, but it is a safety measure to help lower the risk of fire. 
It is imperative that our customers continue to observe all burn bans and instructions from local officials until wildfire threats have passed. Even with temperatures falling from daily record highs in triple digits, it may take months for areas to make up for the lack of rainfall causing the current severe drought conditions.
As summer rolls on, remember these heat safety tips provided by the Center for Disease Control and Prevention:
Drink fluids, even if you don't feel thirsty.
Wear loose, lightweight clothing and a hat.
Replace salt lost from sweating by drinking fruit juice or sports drinks.
Avoid spending time outdoors during the hottest part of the day, from 11 a.m. to 3 p.m.
Wear sunscreen; sunburn affects the body's ability to cool itself.
You can find other extreme heat safety tips on our Storm Center. And, the American Red Cross has a comprehensive guide on preparing for the threat of wildfires. 
---