Insights > Entergy Solutions Provides Bright Spot for Remote Learners
Entergy Solutions Provides Bright Spot for Remote Learners
12/14/2020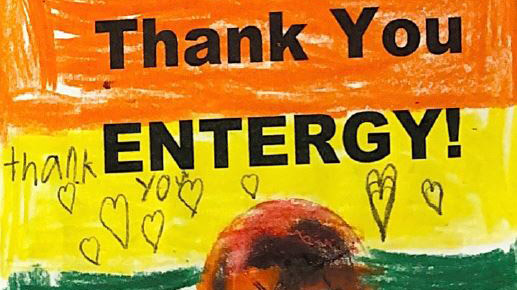 "We Power Life" in good times and throughout a pandemic.
Knowing many Arkansas students' lives had been upended by the conversion to remote learning, the Entergy Arkansas' Entergy Solutions team brainstormed how they could help.
The result: More than 7,000 Arkansans are enjoying a new bright spot in their remote workspaces. About 98,000 LED bulbs, 7,000 desk lamps and advanced power strips have been delivered in individual gift boxes to 20 schools in Little Rock, Hot Springs, Mayflower, Strong, Searcy, Beebe, Vilonia, Bryant and Forrest City, with nearly 10,000 more on the way to other locations.
Schools, so far, include seven public K-12 districts, two universities and two private schools.
Entergy Arkansas reached out to school districts and universities with whom we already had relationships through their participation in other Entergy Solutions programs.
Entergy Solutions has goals for saving energy, and these products will help meet those goals while students get a better study environment at home. "Win win," said Entergy Arkansas Energy Efficiency Manager Gabe Munoz.
---