Insights > Entergy Texas has an Empire State of Mind
Entergy Texas has an Empire State of Mind
08/05/2015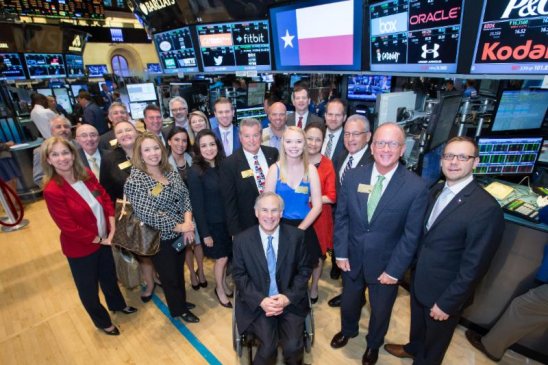 Steve Pilgrim, director of business and economic development, travels to NYC to increase economic opportunities in Southeast Texas
Did you know that the Port of Beaumont is the fourth largest seaport in the United States in terms of tonnage processed? If not, the Entergy Texas economic development team has made it their mission to ensure that people do. Steve Pilgrim, director of business and economic development, recently represented Entergy Texas in New York City as a member of the TexasOne™ delegation, whose mission there and everywhere is to spread the word to current and prospective investors that the Lone Star state is "Wide Open for Business®." On this mission, the delegation was accompanied by Gov. Greg Abbott.
A call first to Entergy Texas' economic development team gives a business considering setting up operations in southeast Texas the economic edge. The economic development team offers services to make decision making easier in each phase of the process, from site selection, to energy planning and technical engineering, to financing -- all the way through to ongoing operations.
Pilgrim said "Business leaders need to be aware of the wealth of raw materials and world-class infrastructure that is located in southeast Texas. The recent trip afforded the opportunity to speak directly to decision makers and consultants about why areas like The Golden Triangle and Montgomery/Liberty counties are good places to operate a business.
During the mission, the TexasOne delegation had the opportunity to meet face-to-face with 16 site selection consultants representing 10 firms, many of which have projects in Texas.
Pilgrim said "It was great to see the weight and positive reputation that Texas has in terms of being business-friendly. Members of the delegation know well that Texas is a place where businesses can thrive. This mission allowed us to spread this message to businesses with headquarters the world over."
---