Insights > Hooker scores points at work, in the community to win Lineman of the Game honors
Hooker scores points at work, in the community to win Lineman of the Game honors
12/15/2022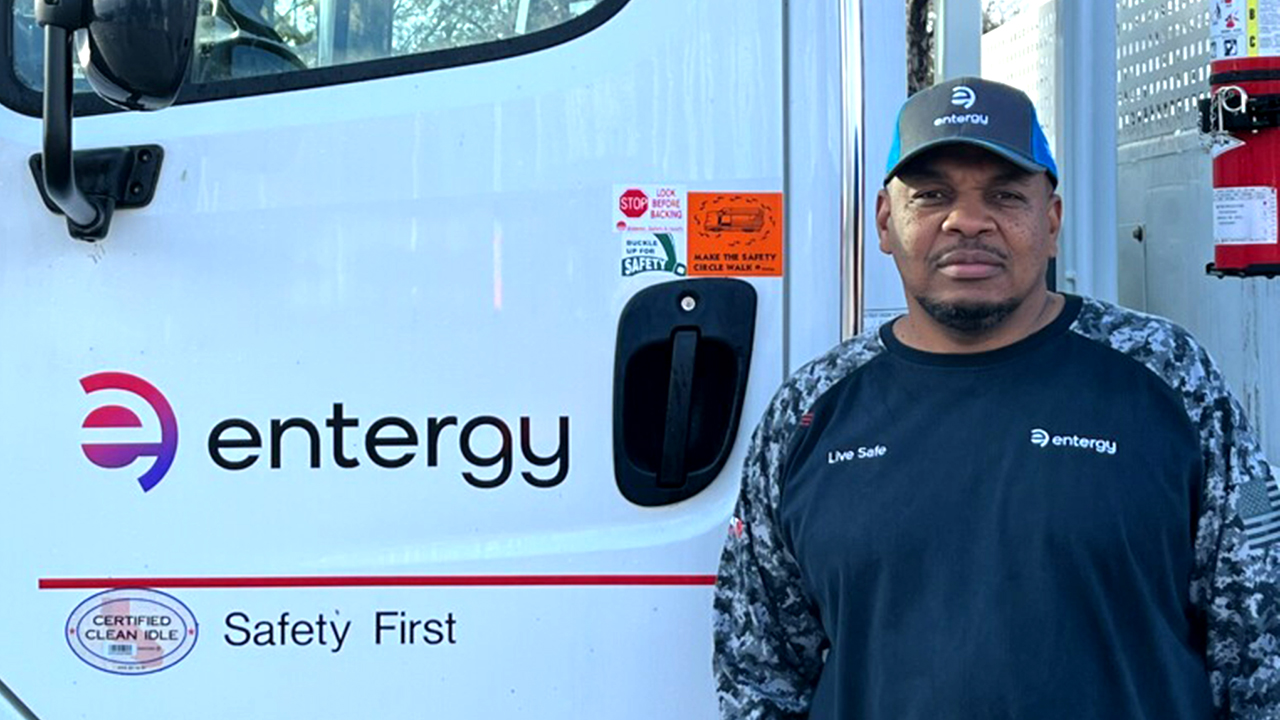 Entergy Mississippi Shift Serviceman Terry Hooker from the Indianola network has some 22 years' experience helping keep the lights on in Mississippi. His hard work, focus on safety and mentorship of newer lineman has earned the veteran 'Lineman of the Game' honors. Hooker will take it all in when the New Orleans Saints battle their bitter rivals, the Dirty Birds (AKA the Atlanta Falcons), in the Superdome on Sunday, Dec. 18.
Hooker was more of a basketball guy when he played back in junior high school when Michael Jordan was every ball player's idol. He was also a drag racer and still enjoys "tinkering around with race cars" in his free time. A retired Master Sergeant with the United States Air Force Reserve, Hooker is also active in programs that help disabled veterans, such as Wounded Warriors. He spent a total of 23 years between the Air Force and Army, and is a veteran of the Iraq and Gulf wars.
Hooker and his guest will be on the sideline from the pre-game warm-ups and will be guests in the V.I.P. Lounge, as well as in the Entergy where they will enjoy the game.
---