Insights > A little ice can impact transmission lines in a big way
A little ice can impact transmission lines in a big way
02/23/2022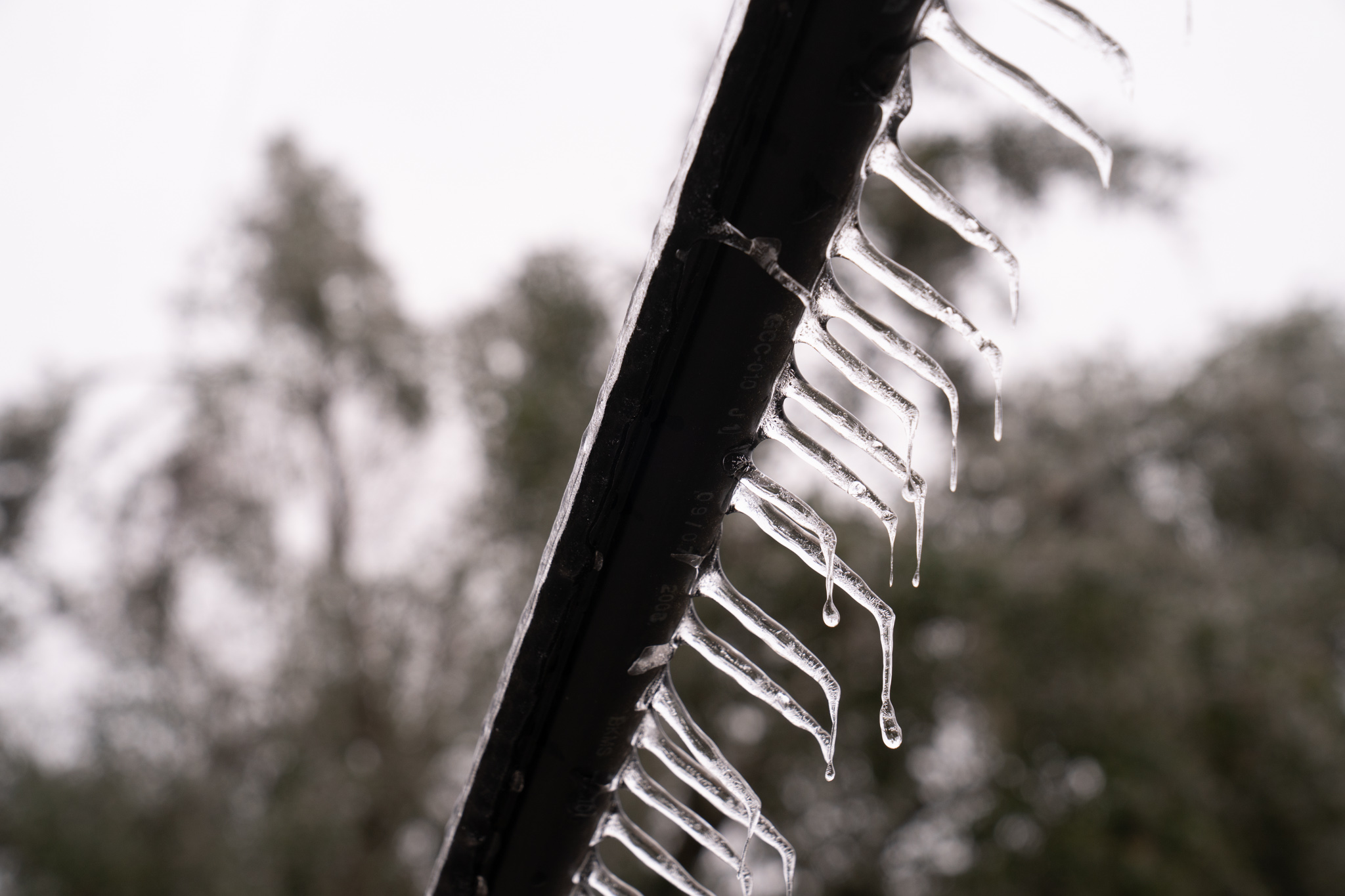 When cold, icy weather strikes, our transmission lines can experience galloping, which is the slow, "skipping rope" motion of power lines. Galloping occurs when rain freezes to the power lines, and then steady winds cause adjacent lines to move and sometimes contact one another. This can cause an outage.
Some compare this phenomenon to an airplane, where the ice freezes to the wire, creating a wing-type effect and making the lines move up and down. Wind blows across the conductor, which creates lift. With the right conditions, this will cause the lines to gallop. Minor galloping generally has no negative effect, but moderate galloping can cause adjacent conductors to contact and cause a fault. If severe enough the conductor can cause serious structural damage.
While we can't prevent lines from galloping, there are a number of ways our engineers try to prevent the impact of galloping lines. This includes controlling the tension in the conductor during the initial installation and installing dampers at certain locations on the line. Selecting the damper location is normally done using software that considers conductor size, span lengths and tension.
Click here to learn more about how our crews respond to cold weather.
Preparing for winter weather
Staying informed before, during and after severe weather strikes is just as important as making personal storm plans. Here's how you can stay up to date on our preparations and restoration efforts:
Download the Entergy App here. Customers can use the app to report outages or check on the status of power at their home or business.
Sign up for text messages about storm and restoration efforts by texting REG to 36778.
The Entergy Storm Center website has storm safety, preparation and restoration information that is updated throughout the day.
---