Insights > Little Rock Firefighters, Entergy Arkansas Provide Coats for Students
Little Rock Firefighters, Entergy Arkansas Provide Coats for Students
12/16/2021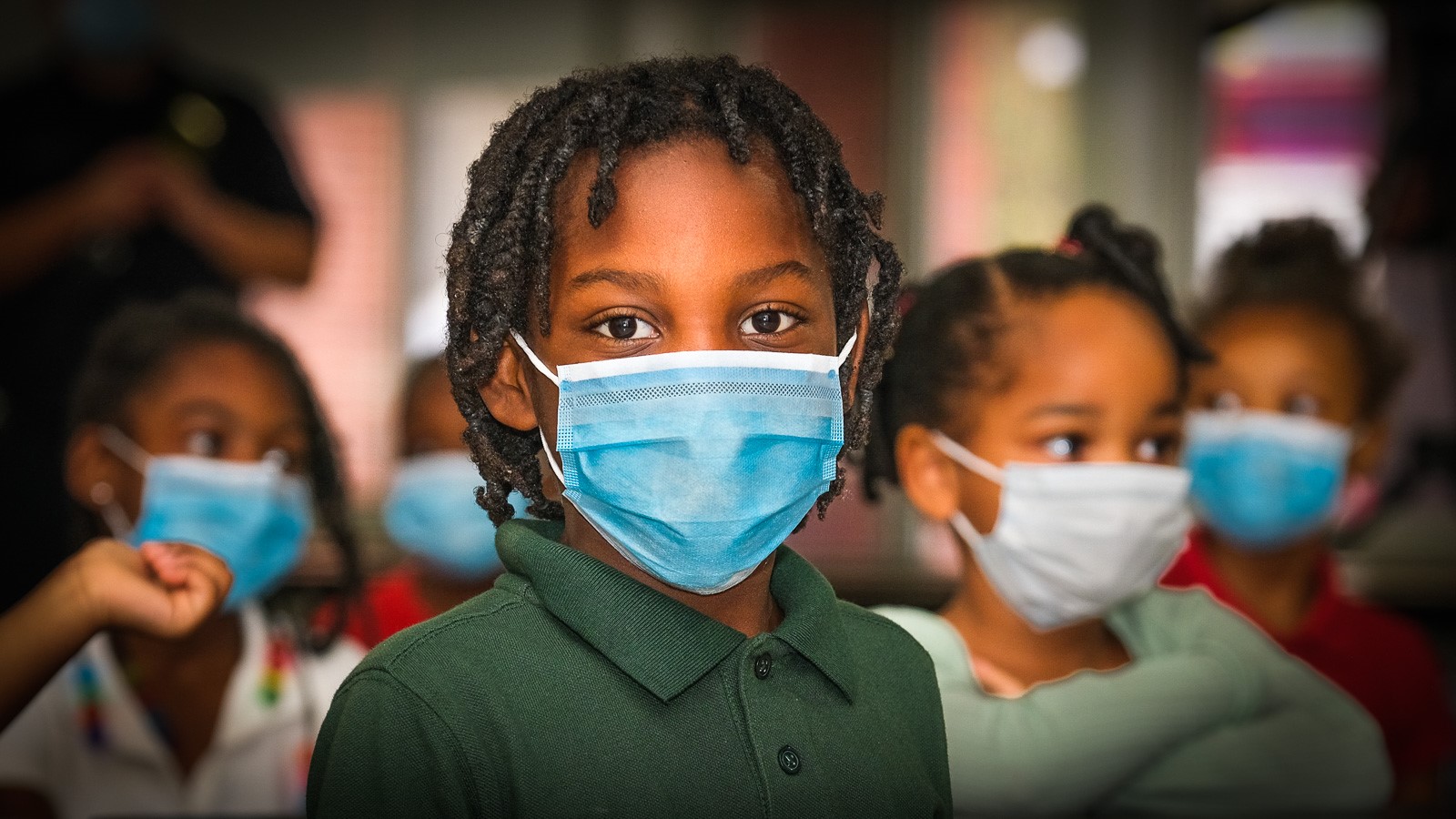 The students at Booker T. Washington Elementary and Bale Elementary are winter-ready, thanks to a partnership between the Local Firefighters Union 34 and Entergy Arkansas. Through a project called "Operation Warm," firefighters and Entergy Arkansas are outfitting students in pre-K through fifth grade at the two public schools with new winter coats.
The International Association of Fire Fighters Local Union 34 established the program seven years ago after seeing some young children shivering at a school bus stop near their firehouse.
"Firefighters have a heart for helping," said Matthew Stallings, vice president for IAFF Local 34. "We saw a need, then caught a vision of how we could make a difference. When you see the smiles on these kids' faces when they receive their new coats, you know you've done some good in the world, and that's all we ask."
With the support of a $10,000 grant from Entergy Arkansas and payroll-deduction contributions from members of IAFF Local 34, firefighters purchased 770 new coats for children this year, 390 for Washington and 380 for Bale.
In years past, the firefighters and Entergy Arkansas have handed out coats to children at school assemblies. However, due to COVID-19, firefighters will deliver coats to the schools, and the schools will distribute to the children.
"Helping kids stay warm during the winter months so they can focus on learning is important to their development," said Laura Landreaux, Entergy Arkansas' president and CEO. "Operation Warm gives Entergy Arkansas the opportunity to support families in a special way, and we appreciate the opportunity to partner with Little Rock firefighters to be a part of this wonderful program."
Washington and Bale are the 8th and 9th schools in the Little Rock School District to receive the coats. The others are Geyer Springs Gifted and Talented Academy (2015), Baseline Elementary (2016), Booker Arts Magnet (2017), Stephens Elementary (2018), Chicot Elementary (2019), and Meadowcliff Elementary and Wakefield Elementary (2020).
The group has set its sights on providing coats for every child from kindergarten to 5th grade in the Little Rock School District.
"We would like to express our sincere gratitude to both Entergy Arkansas and Little Rock Fire Department IAFF 34 for their ongoing commitment to our students," said Mike Poore, superintendent for the Little Rock School District. "The timing couldn't be better for supporting hundreds of families at Washington and Bale – before the cold weather arrives and right before Christmas. We like to use a phrase at LRSD called, 'the Power of Us' and I can't think of a better demonstration of this mantra. Because of your strong partnership and investment in the communities you serve, hundreds of LRSD students at multiple school sites have benefited from your generosity."
Operation Warm is a national nonprofit that manufactures brand-new, high-quality coats for children in need. "We partner with compassionate individuals, community organizations, and corporations across North America to provide emotional warmth, confidence to socialize and succeed, and hope of a brighter future through the gift of a brand-new coat," according to the organization's website.
---