Insights > Meet the pros: Grand Gulf's Michael Rollison
Meet the pros: Grand Gulf's Michael Rollison
09/05/2023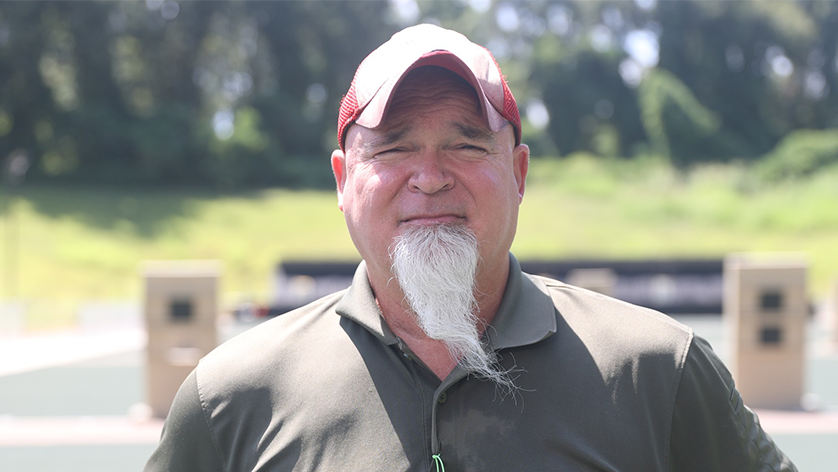 In honor of Power Plant Worker Appreciation Day at Entergy Nuclear, meet Michael Rollison, a security supervisor who has worked at Grand Gulf Nuclear Station for more than 40 years.
Rollison was 19-years old when he learned about a security position at the Grand Gulf nuclear facility in 1983 and applied for it. He was happy that he got the job.
At Grand Gulf, his primary duty is to keep the plant's security force trained and qualified. He helps train officers on how to safely use a gun, how to be aware, how to have a questioning attitude and how to stay safe.
"I don't take myself very seriously, but I take what I do very seriously," said Rollison. "I hold myself accountable for safety, and I make sure that myself, the officers I train with and the community stays safe."
Rollison's favorite aspects of Grand Gulf are his coworkers and the growing pride of nuclear professionals.
"I love the people I work with," he said. "The pride of working at the plant is really showing. People want to come work here for a long career."
The commitment to safety at Grand Gulf is what makes him most proud to be a power plant worker.
"The nuclear industry is one of the safest industries in the world," Rollison said. "I love the commitment to our coworkers and ourselves going home the same way we came in. I have a safety conscious mindset due to working in the nuclear industry. I wear my personal protection equipment the same way I do at work when I mow the grass at home."
Rollison hopes telling his story will encourage others to advocate for nuclear power and work in the industry.
"Nuclear power is clean, carbon-free and safe," he said. "I hope the nuclear story continues to evolve, and people realize that nuclear power is the solution to get away from fossil fuels while making a good living for your family."
Although Entergy Nuclear observes Power Plant Worker Appreciation Day on September 6, we are grateful every day the commitment of our employees to deliver clean, carbon-free energy safely 24-7, 365-days a year.
#MeetThePros
---