Insights > Meet the pros: River Bend's Sheryl Carpenter
Meet the pros: River Bend's Sheryl Carpenter
09/07/2023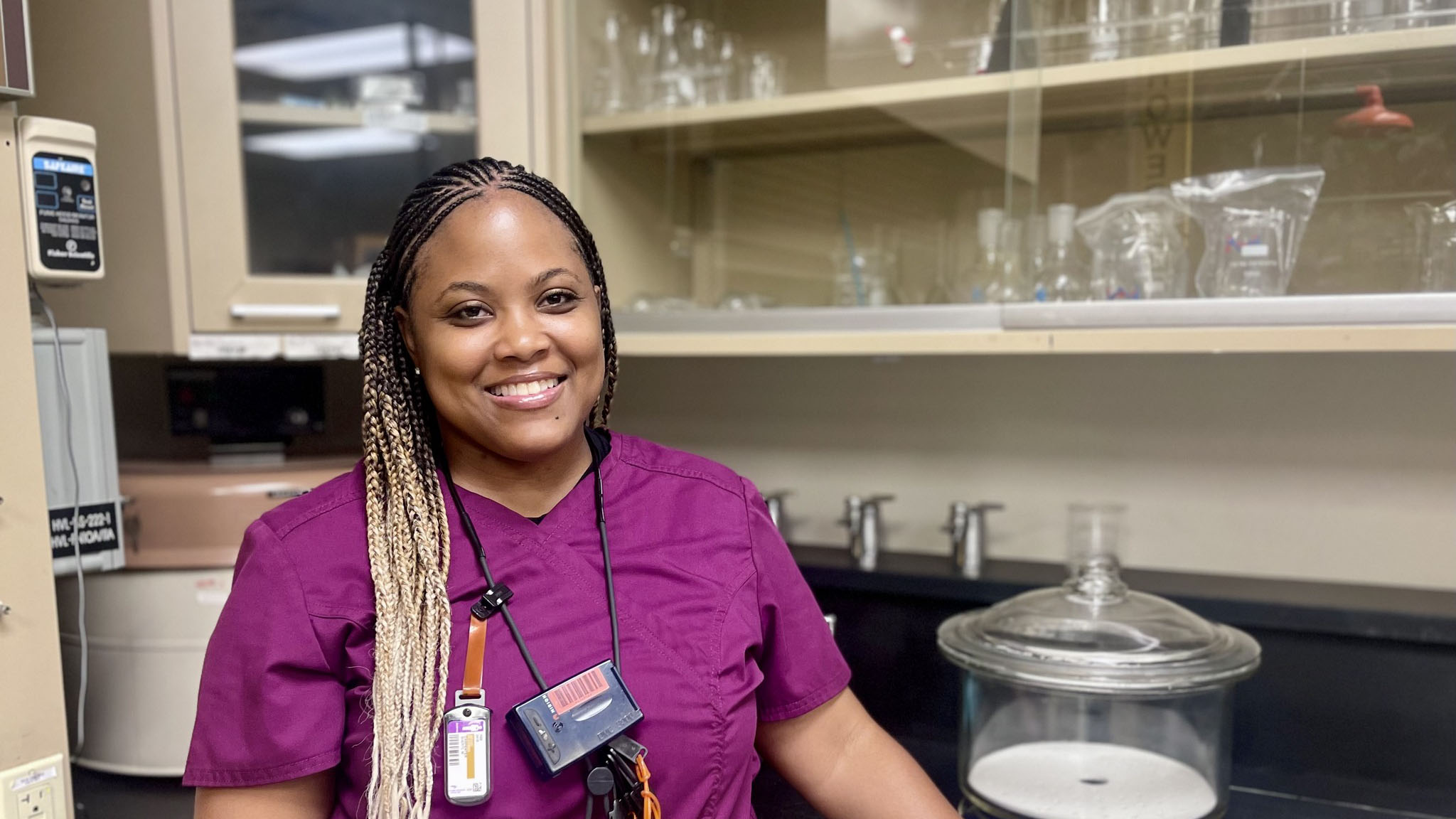 In honor of Power Plant Worker Appreciation Day at Entergy Nuclear, meet Sheryl Carpenter, a nuclear chemistry technician at River Bend Station.
"As a nuclear chemistry technician, I support River Bend by monitoring and identifying radioactive isotopes in various water and air sources throughout the plant," said Carpenter.
Carpenter's daily work also includes trending chemistry data and advocating for degrading components that may impact the plant's chemistry. This includes being responsible for inspecting, calibrating and maintaining laboratory and count room equipment.
Carpenter had wanted a change in scenery, which is what brought her to a career path she did not see on the horizon—becoming a power plant worker.
"At the time, I was looking to relocate to the South," she said. "A friend suggested I work a refueling outage at River Bend, assisting the radiation protection team. I did not know anything about nuclear, but after completing the outage, I knew the nuclear industry was a special place for me to work."
When asked what makes her proud to work in a power plant, Carpenter's answer was simple – safety.
"Working at a power plant makes me proud because personnel safety is always the number one focus," Carpenter said. "This includes the safety of the public and workers."
She is also a dedicated nuclear energy advocate. She wants the public to know that nuclear power plants are essential in providing clean and reliable power.
"It is so important that we continue to educate and advocate on the advantages of nuclear power," she said.
Although Entergy Nuclear observes Power Plant Worker Appreciation Day on September 6, we are grateful every day for the commitment of our employees to deliver clean, carbon-free energy safely 24-7, 365 days a year.
---