Insights > Need Help Paying Your Bills? We're Here for You
Need Help Paying Your Bills? We're Here for You
09/11/2020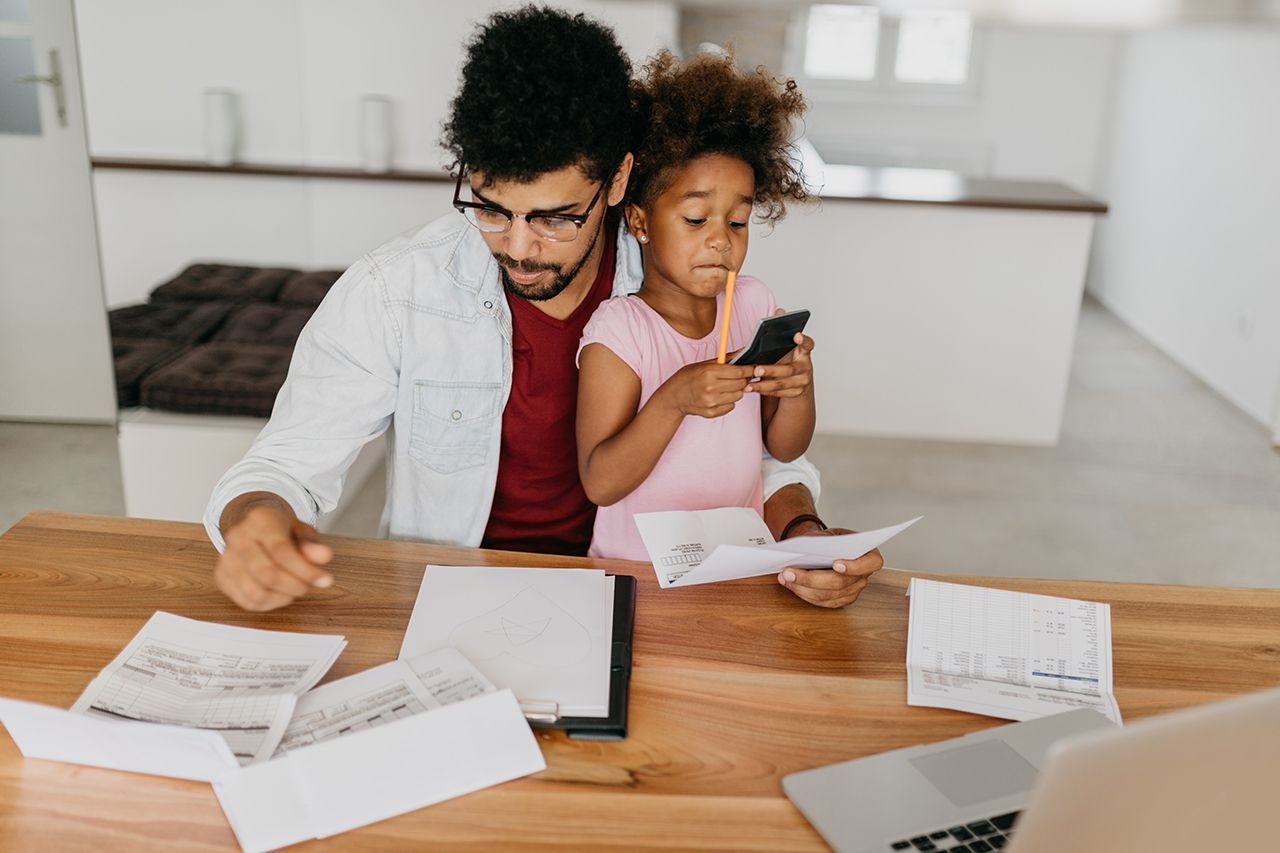 While we continue to navigate through the impacts of COVID-19, I want to remind you that we're in this together and we're here to help.
Entergy New Orleans has created an Enhanced Customer Assistance Plan to help you manage potential arrear balances. We understand that every situation is unique, and this plan provides options such as up to a 12-month payment option and additional resources to help you manage your bill.
Additionally, there are several federal, local and state financial assistance options available. With higher government relief funding and broader eligibility requirements, customers may qualify for funding even if you did not previously qualify. If you think you may be eligible, act now, as funds and time are limited. Additional payment and financial assistance resources for residential customers are available on our customer resources page.
Eligible Entergy New Orleans customers also can  participate in the City Council Cares Program. The program  provides $100  in direct bill credits for up to four months for customers who have received  unemployment benefits due to the pandemic. Text CCC to 69516, call (504) 493-7004 or visit one of Entergy's two New Orleans walk-in customer care centers-- 4021 Behrman Hwy or 3400 Canal St.-- to apply for the Program.
Customers can access easy to use self-service options 24/7. Here are several easy ways to make deferred payment arrangements: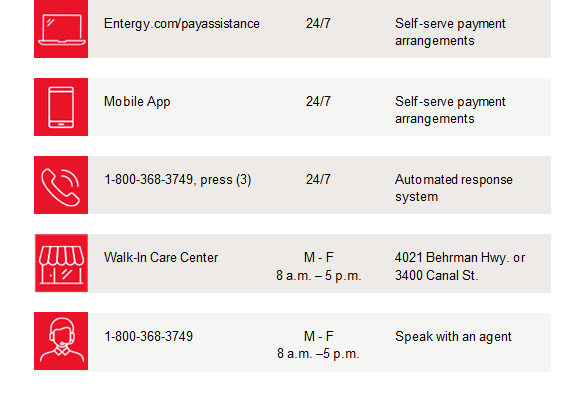 Please beware of scams. Opportunistic scam artists are coming up with new and unique ways to take advantage of customers. Entergy NEVER demands immediate payment from customers. If you are not sure if a call is from Entergy, hang up and call us at 1-800-Entergy to speak to a customer service representative.
For more than 100 years of serving our customers, we have faced many challenges together. But we have never wavered in our commitment to do everything we can to safely support our customers and the communities we serve. Together, we power life.
---