Insights > Pole Inspections Happening Across Southeast Texas
Pole Inspections Happening Across Southeast Texas
06/01/2020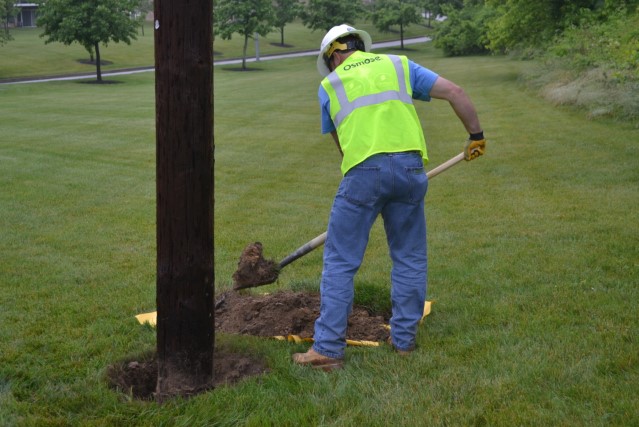 To keep the power reliably flowing, Entergy Texas works year-round to maintain and upgrade its infrastructure to improve service reliability to customers across Southeast Texas. One way the company works to improve reliability is by annually inspecting its utility poles. This year alone, some 62,000 poles will be inspected across Southeast Texas. 
Over time, utility poles can become weathered by the forces of mother nature or even damaged by members of the public. Inspections help identify poles that need to be reinforced or replaced and helps prevents outages before they occur. Osmose Utilities Services, Inc., a specialist in its field, is performing the routine inspections and preventative maintenance work for Entergy Texas.
 "Inspections are critical to maintaining and improving reliability across our system," said Allen East, Entergy Texas vice president of distribution operations. "This is just one of the many reliability projects Entergy Texas is conducting this year to ensure we're delivering safe, reliable and affordable electricity to communities across Southeast Texas."
During pole inspections, crews will rigorously inspect poles for defects. Following a visual inspection, the poles are "sounded" with a hammer to find any internal voids or hollow cavities. Poles that show signs of internal or external decay are fully excavated to determine the extent of decay at the groundline. Osmose may reinforce some poles during the inspection, but poles identified as needing further maintenance will be reported to Entergy Texas for replacement at a later date.
---