Insights > Powerful Lessons to Be Learned with Interactive Electricity Lessons
Powerful Lessons to Be Learned with Interactive Electricity Lessons
01/31/2022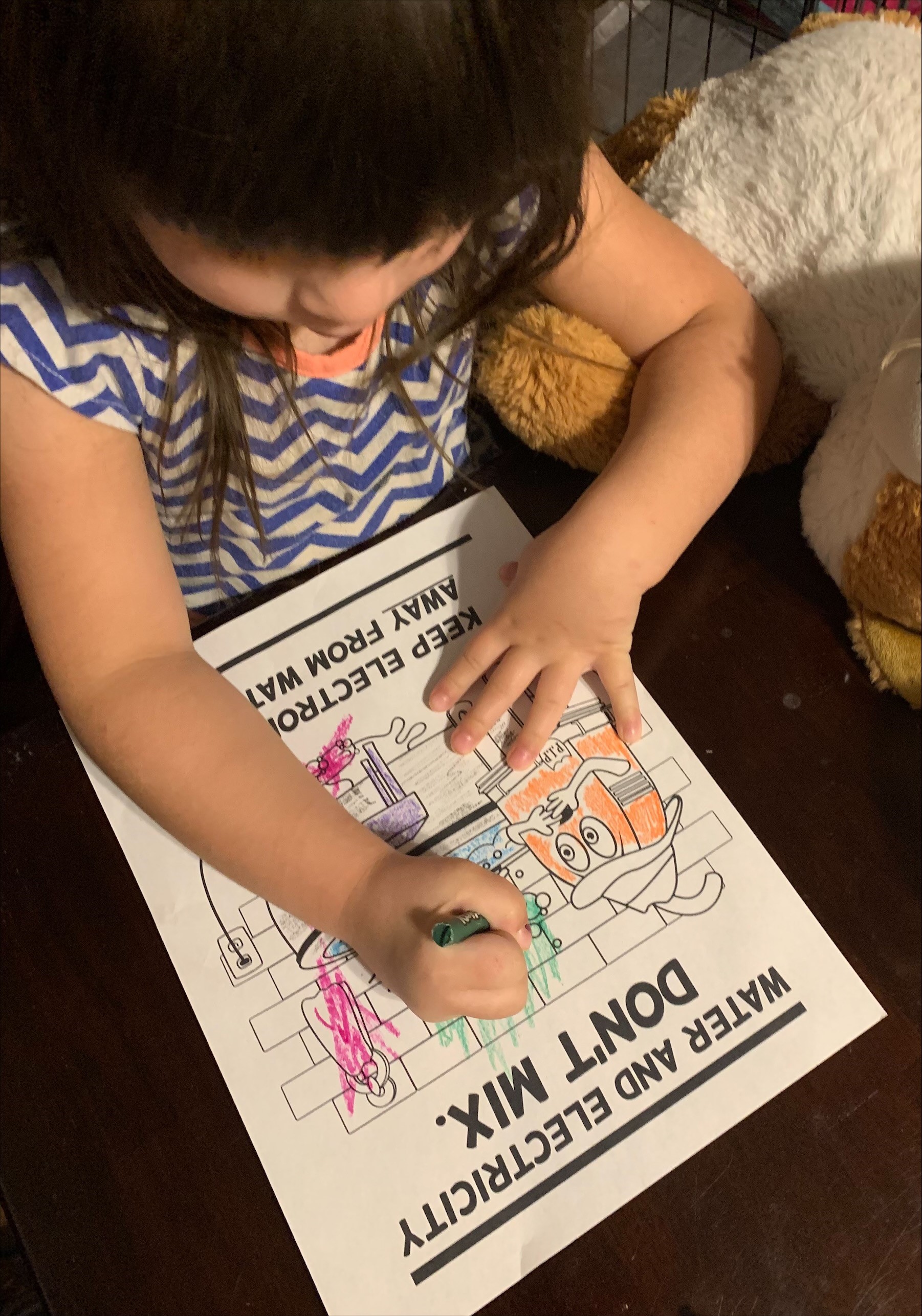 Safety is a core value at Entergy, for everyone – whether it's our employees or our customers, even the littlest ones.
Keeping children safe is everyone's job, though, from utility providers to teachers and parents. To help make that easier, we've partnered with Electrical Safety Foundation International (ESFI) to share some fun learning activities to be used at home or in the classroom. And grownups might even learn a thing or two, too!
'Private I. Plug'
Curiosity is a natural part of childhood learning, but it can be potentially dangerous when it comes to electricity.  
By integrating electricity and electrical safety lessons, ESFI created a one-stop resource for educators, parents, and students.
You'll find we have lessons with "Private I. Plug" appropriate for kids from preschool through junior high school, including flash cards, worksheets, coloring pages and videos explaining the basics of electricity and how to be safe inside and outside the home, from preventing shocks to fires.
There's an easy-to-use toolkit here: https://www.esfi.org/kids-safety/
Check out this interactive video game on outdoor safety, focusing on storms, power lines and other potential dangers. Bottom line – keep your distance, and stay away from downed power lines.
Coloring Pages
Electricity is a powerful and useful energy source but must be treated with respect and properly used. The coloring book is intended to be used with a parent or teacher present to explain basic electrical safety concepts to children. By taking the time to review this material, you can help promote electrical safety awareness, not only for your children but also for yourself.
Arcs and Sparks
Entergy operating companies provide enlightening demonstrations on electrical safety in a program called Arcs and Sparks. These demonstrations are held at local schools and communities upon request. You can view a video about power line safety here: https://www.youtube.com/watch?v=2vPUcJ6waZw.
Stay away from downed power lines and areas of debris. Energized power lines may not be visible among the rubble. Report downed lines immediately to Entergy at 1-800-ENTERGY (1-800-368-3749), and call your local police station or fire department. 
---