Insights > Still helping build Arkansas
Still helping build Arkansas
09/15/2023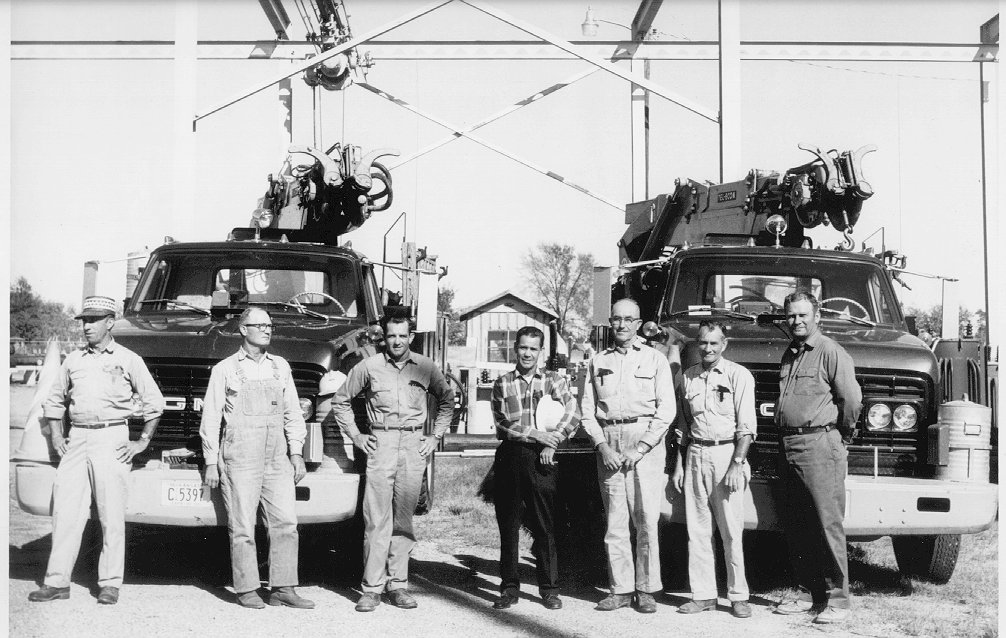 Nearly 110 years ago, Harvey Crowley Couch (1877-1941) founded Arkansas Power Company with the mission to bring dependable and affordable distributed electricity to Arkansas. Though much has changed in the last century, that mission remains the same: Entergy Arkansas' commitment to powering life throughout the state with reliable, diverse energy sources is stronger than ever.
Couch saw the enormous potential of Arkansas with its land, natural resources and people. He is known for his constant reference and unwavering commitment to "Helping Build Arkansas." 
"The fundamentals that drive our economic development philosophy at Entergy Arkansas have not changed from the days when Harvey Couch arranged for prospective investors and customers to travel to Arkansas to explore opportunities for investing in a growing electric utility and for investing in factories that employ thousands of our citizens," said Danny Games, director of business and economic development for Entergy Arkansas. "Today, the primary business drivers are a good tax and regulatory environment, available tracts of land, access to utilities, proximity to good transportation alternatives, and a skilled workforce. Most existing and prospective customers have their own priority site selection drivers, but the fundamentals must work for them to be successful."
Leaders who followed in his footsteps were resolute in continuing Couch's commitment and mindset.
By 1955, leaders in Arkansas were determined to address their population losses to other states and created the Arkansas Industrial Development Commission (now the Arkansas Economic Development Commission or AEDC) chaired by Couch's son, Harvey Couch, Jr. Under Harvey Couch Jr.'s leadership, the AIDC helped create more than 40,000 new jobs and secured more than $500 million in new investments for the state.
In partnership with the AEDC, Entergy Arkansas continues to lead the way in bringing business and industry to the Natural State. Most recently, the commitment of U. S. Steel to build a $3B steelmaking facility in Osceola made headlines and history. This project is bringing the most technologically advanced steel mill in North America to Mississippi County and is the largest private project in the history of Arkansas.
Osceola city leaders say the U. S. Steel project is changing the future of their region, now and for generations to come.
In addition to the U. S. Steel plant and a recently announced $3 billion expansion, Entergy Arkansas is building Driver Solar, a 250 MW facility next to the plant. The solar facility will not only power the U. S. Steel facility but will also generate solar power for nearly 50,000 customers and add to Entergy Arkansas' clean energy assets. In addition to providing the benefits of emissions-free generation, the project will promote biological diversity and sustainability by hosting two Monarch butterfly habitat areas to exceed 70 acres.
Besides Driver Solar, Entergy Arkansas is adding other renewable generation facilities to serve its customers and communities with more clean energy in the coming years. In 2022, the company issued a request for proposals for 1,000 MW of wind and solar resources and discussed plans for up to 7 gigawatts of renewable resources by the end of 2025, and as much as 14 to 17 gigawatts of renewable resources by the end of 2031.
Entergy Arkansas already operates one of the cleanest electric generation portfolios in the country. That generation is predominately emission-free due to significant amounts of nuclear, hydro and solar generation in the portfolio. In addition to its solar-sourced power, Entergy Arkansas currently owns or operates two carbon-free nuclear generating units, which supply 65% of the company's generating needs.
And its generation will be getting even cleaner over time. To meet customer demands and as described in the Integrated Resource Plan, Entergy Arkansas anticipates replacing a portion of our older natural-gas fired resources in coming years and all our coal-fired resources by 2030 with mainly renewable resources that will deliver needed emission-free electric generation to meet the load and energy requirements of our customers.
Entergy Arkansas' economic development team – which includes four former AEDC team members - is dedicated exclusively to maximizing all these resources which are vital to future economic development in the state. By helping communities prepare for economic success as well as retain and recruit business in these communities, our priorities help ensure that Arkansas has the resources necessary to attract new jobs and economic growth to our service territory.
"We are proud that our clean energy portfolio and our commitment makes a positive impact on the state of Arkansas' economic future," said Games. "Our rates are consistently in the lowest quartile, which is a competitive advantage for our state and communities in attracting new investments and jobs. Unlike a lot of utilities across the country, we have never wavered in our support of helping build our state."
While most people associate 'economic development' with bricks and mortar groundbreakings, the important work of community development precedes those results, including initiatives such as certified Select Sites, the Arkansas Site Selection Center, and our hands-on work with the Mid-South Basic Course and the Community Development Institute (CDI).  Of vital importance is the support of our existing large customers led by our Economic Development, Customer Service, and Entergy Business Center and National account management team members as well as our Large Project Services and other internal groups. 
"Often overlooked in the U. S. Steel success story are the countless hours of excellent account management and customer service provided to Big River Steel (BRS).  Had BRS not been such a satisfied customer, we would never have had the chance to earn U. S. Steel's business.  There are a lot of unsung Entergy heroes who made that happen long before the U. S. Steel ground-breaking," said Games.
Over the past two years, Entergy Arkansas has begun investing in the human capital of our customers and communities.  At the high school level, Entergy is providing funding, personnel, and curriculum support for two high schools as a part of the Academies of Central Arkansas in conjunction with area chambers of commerce and other business partners.  In addition to our ongoing H-Volt line worker training program partnership with Pulaski Tech, we're also supporting an apprenticeship program with Arkansas Northeastern College and U. S. Steel, the Catalyst program at SouthArk College, and other initiatives soon to be announced.
Just this month, for the 16th year in a row, Entergy has been recognized as one of the nation's top 10 utilities in economic development by Site Selection magazine. The recognition comes for corporate-wide efforts to help attract more than $37 billion in projects that could create nearly 23,000 jobs throughout the service region.
Games anticipates more growth dispersed across Arkansas in traditional manufacturing and distribution, chemicals, steel, and burgeoning opportunities in 'digital' sectors.
To work in the home state of our company's founder and be charged with carrying on his legacy beyond year 110 is not lost on Games, Entergy Arkansas president and CEO Laura Landreaux, or other members of Entergy Arkansas' leadership team.
"Anything and everything we have accomplished and built over the last several years represents the outstanding work ethic we have across our company and our desire and ability to deliver what customers need," said Landreaux. "We are committed to doing whatever it takes to help build Arkansas in a way that benefits our customers and enhances our communities throughout the state."
---