Insights > Strengthening the Last Mile
Strengthening the Last Mile
07/08/2020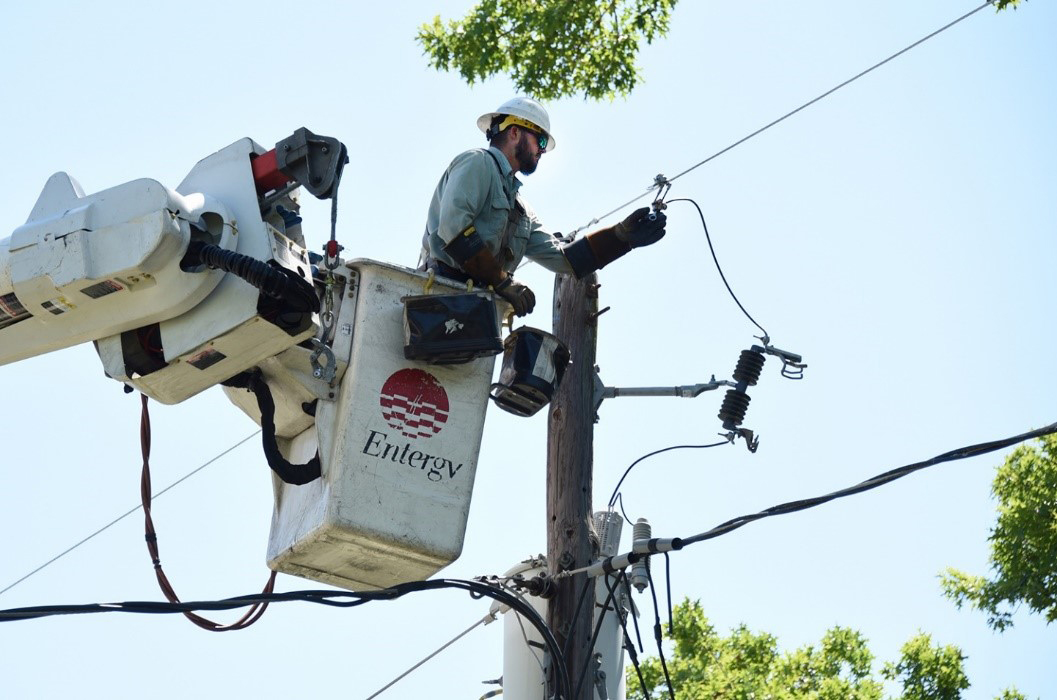 Entergy Louisiana is proactively improving the electrical system and deploying new technologies across the state
Steve Benoit and Colby Painter are passionate about keeping the electricity flowing to homes and businesses.
In their roles as Entergy Louisiana lineworkers, they're dedicated to improving the electrical system for customers in the last mile, the portion of the grid that moves power from a substation to a customer's home.
"The way I look at it, those aren't just Entergy's customers — those are my customers too," said Benoit, who has been with the company more than 20 years.
Painter, a third-generation employee, added, "These are our friends, our families, our neighbors, and we want to keep the lights on for them. I love seeing how the proactive things that we do in the field better their lives."
For Entergy Louisiana, that last mile includes 32,000 miles of distribution lines that exist beyond the power plants and transmission lines the company maintains.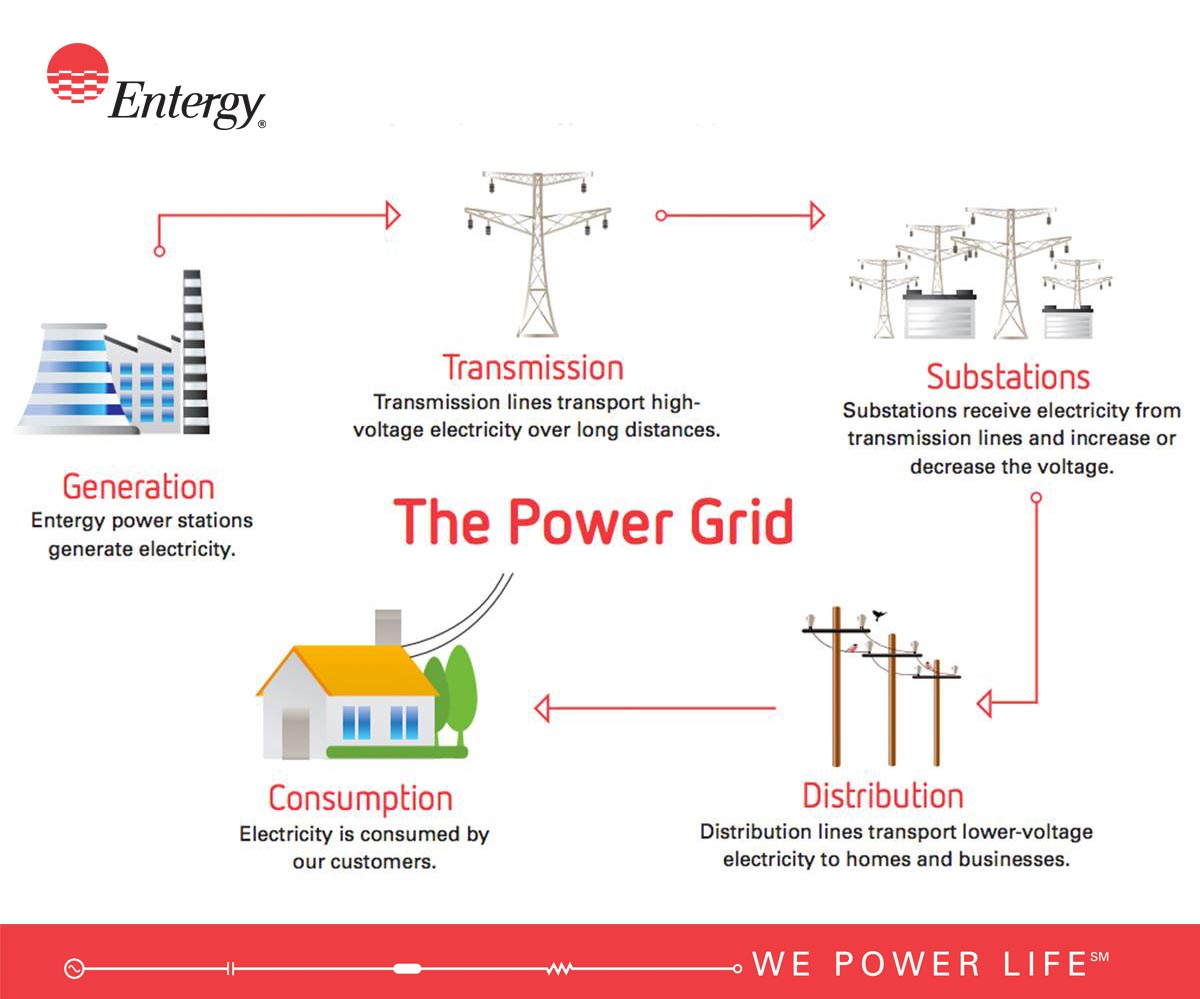 Recently, Benoit, Painter and others worked on an improvement project along Randolph Avenue in Harahan. The team, consisting of local lineworkers as well as groups from networks outside of Jefferson Parish, installed equipment like a new powerline conductor, animal mitigation devices and a TripSaver, which is part of the new technologies the company is using to minimize outages by bringing self-healing capabilities to the electrical system.
Ron Bushnell, Entergy Louisiana line superintendent, explained that the TripSaver acts like a circuit breaker inside the electrical panel of your home comparable to if the breaker was able to flip back on automatically if a hairdryer, for example, caused it to trip.
Further, if a tree limb momentarily touches a powerline that's equipped with a TripSaver it may not result in a power outage because those devices can clear temporary impacts to the electrical system, Bushnell said, adding that it's a safe way to help keep the power on.
"Entergy Louisiana is committed to reliability work like this across the state and the system," said Dennis Lytle, senior region manager for Entergy Louisiana's South Region.
The company, he said, trims trees away from power lines to prevent outages, installs new technologies and makes upgrades to the electrical system so fewer customers are affected when outages do occur.
In addition, Lytle said, the company built new high efficiency generation plants and is improving existing substations and building new ones.
"All of this ensures better service to our customers and helps us manage severe weather like thunderstorms, lightning, winds and, of course, hurricanes," Lytle said.
Grid modernization efforts make the electrical system more automated and resilient and help lineworkers and field crews be more effective at serving customers.
Lineworkers' roles, Lytle added, are evolving to include installation and maintenance of equipment like fault indicators, which detect power outages and enable crews to quickly find issues and restore power faster. It also includes installation and maintenance of equipment that can detect an outage and automatically reroute power from one part of the grid to another to keep most customers in service while we make repairs.
Historically, electricity flowed in one direction from substations to powerlines to customers' homes and businesses. But by modernizing the electrical system, the company can reroute power or send it in alternative directions.
"Technology is constantly getting better and better, especially the communications component of the system," said Benoit.
The goal of improvement projects like the work on Randolph Avenue, Lytle said, is always to reduce the number of outages and customers affected and allow for a faster restoration of power.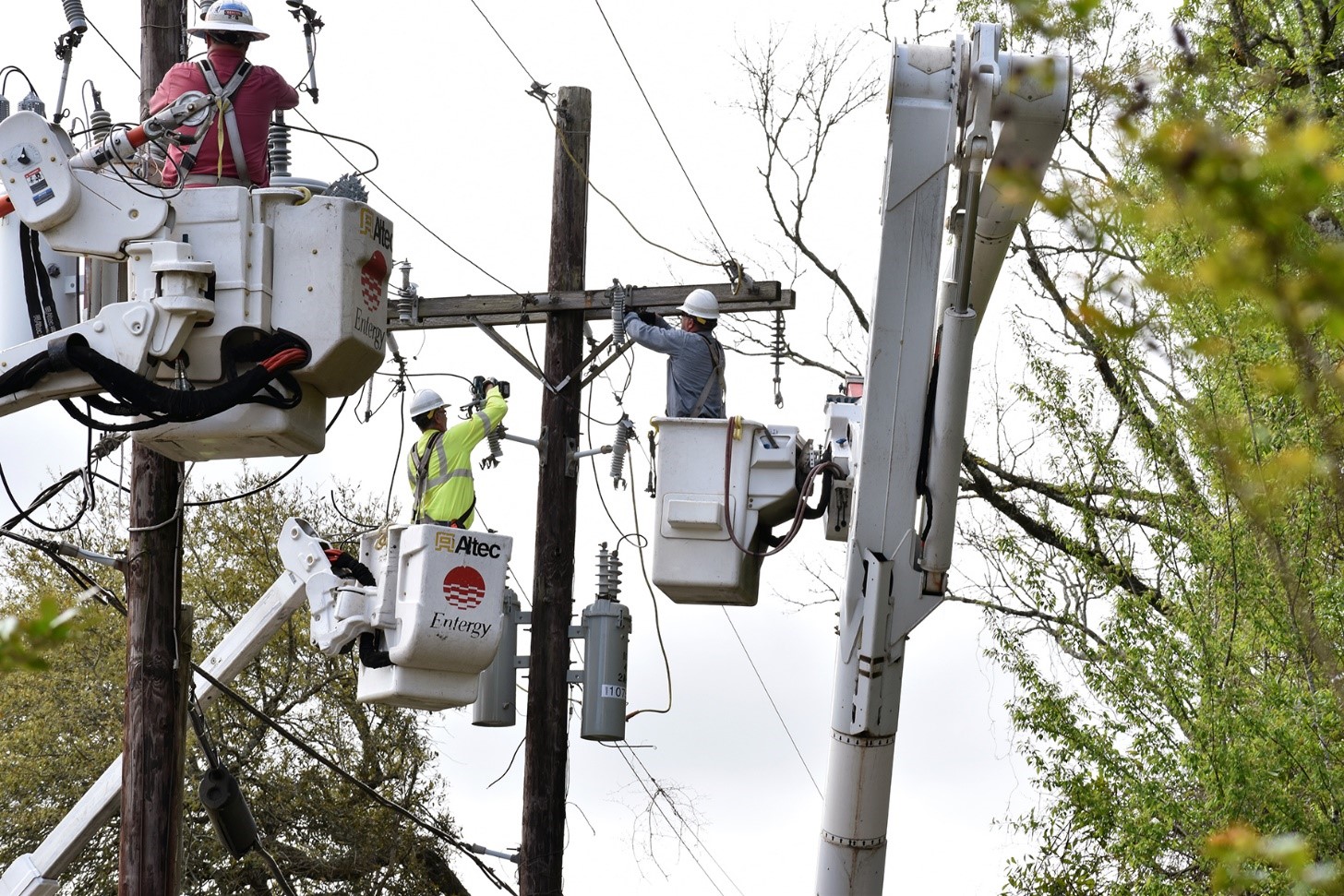 "Our reliability programs focus on what matters most to the customer, which operationally matter to us," Lytle said.
Work to improve reliability is a data-driven process where special teams that include lineworkers like Benoit and Painter, prioritize projects based on where crews can make the most impact. Weather and geography and number of customers served by parts of the electrical system, among other factors, are taken into consideration during the analysis and planning phase.
Employees, Bushnell and others said, enjoy seeing the reaction from members of the community when they learn Entergy is on their street making improvements.
"Letting customers know that we're out there performing work to keep their power on and hearing how appreciative they are of that is a really good feeling," Painter said.
"What we did as a team on Randolph Street, that's what it's all about — being a reliable company for our customers," Benoit added.
---