Insights > Trees, power lines and Mother Nature don't always get along
Trees, power lines and Mother Nature don't always get along
07/13/2015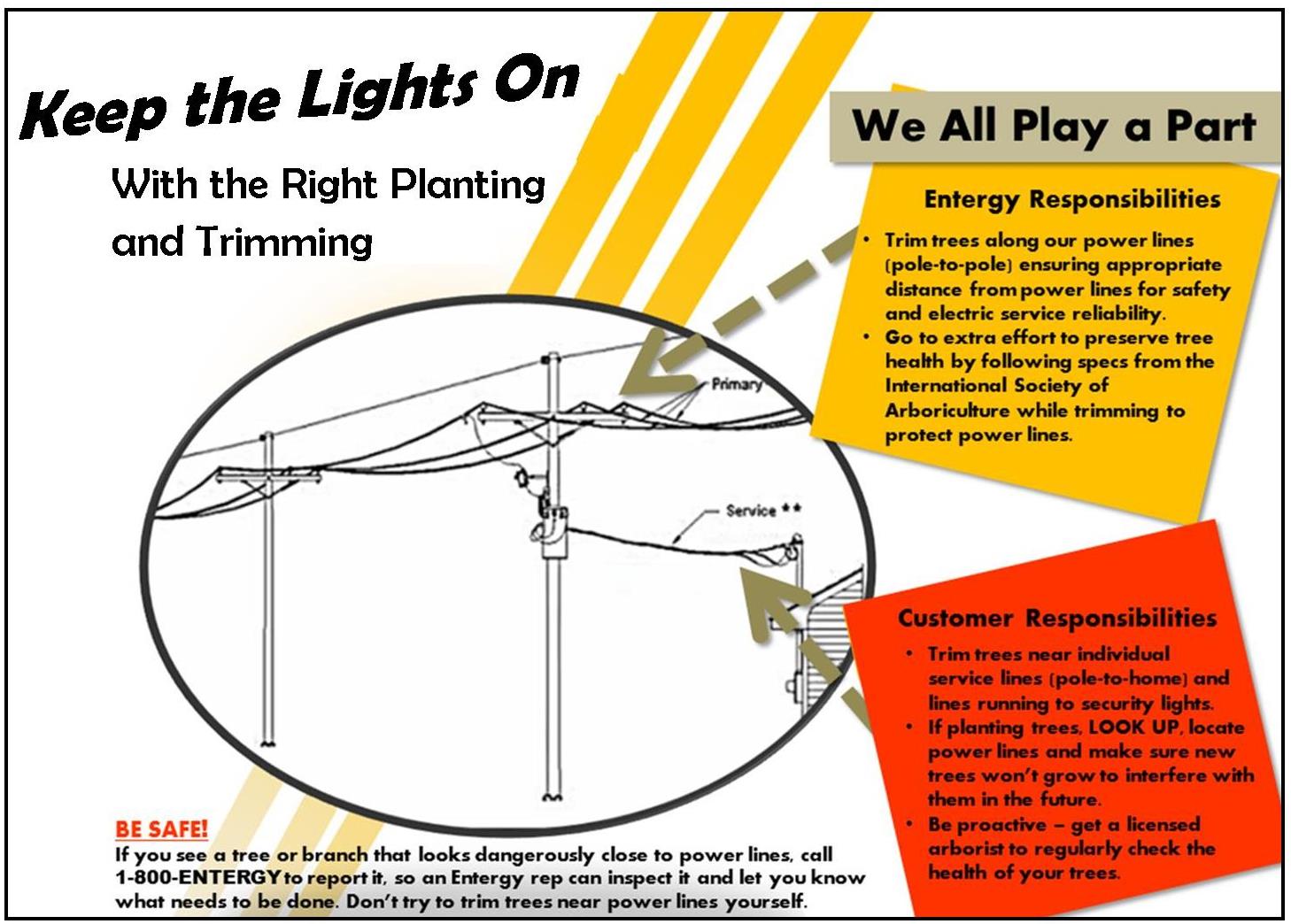 If you live in Baton Rouge and feel like there have been a lot of storms this year, you're right!
Statewide, rainfall is nearly eight inches above the annual average. In some parts of Baton Rouge that level is as much as 10 to 11 inches above the annual average for this time of year.
With the ground that saturated, root systems are not holding, and trees are falling – many times onto power lines. Vegetation-related outages caused from trees falling from outside the right of way have increased 71 percent, as compared to this same time last year.
To address the recent tree-related outages, Entergy Gulf States Louisiana is moving up its regularly scheduled four-year vegetation maintenance cycle and doubling the number of tree trimmers who will be working in Baton Rouge.
You might see more tree crews working in the neighborhoods, trimming trees and taking down dead or dying trees. We ask for your cooperation while we work to make the grid more reliable for you and all of our customers.
You can help the outage issues, too, by checking trees and vegetation in your yard. Are limbs on or near power lines? If so, take action! Call Entergy at 1-800-ENTERGY (1-800-368-3749) and report it. If the limbs are on the service line that runs from the pole to your house, you may have to get a contractor to safely remove it. Entergy will temporarily turn off the service, if needed, while the trimming takes place. This is a safety measure for you and the workers, but it also will assure that your neighbors don't inadvertently lose power while you work.
You can also help prevent outages by planting trees and bushes away from power lines. Always look up before deciding where to plant. And remember, some trees need more clearance than others, so check with an arborist first to decide on the best place to plant.
            It takes a lot of time and effort to replace poles and other equipment that are damaged during storms. Collectively all of these preventative measures can help us reduce the time and number of outages in your area. For a full view of how our crews work to replace poles and trim trees check out this time-lapse video.
            Entergy offers lots of tips and information about pruning, landscaping and its vegetation management program on the tree trimming section of the Entergy website.
---